Candace Barnes, Head of Global Diversity Programs at Rockwell Automation questions whether the pandemic has changed workplace culture for good.
Has the pandemic changed workplace culture?
Whether you are a member of a group that has experienced increasing acts of violence, an ally to a community, or someone on the periphery, what's happening in the world right now affects all of us on some level. Pushing through a pandemic and all of the challenges – losing the ability to see family, friends, and co-workers in person, finding new ways to work, attend school, and balance our priorities – it's all taken a toll.
These times elicit a full range of emotions and opportunities. As we work through both, I continue to wonder, is this just a moment? Or are we on our way to real, systemic change?
That answer can feel different for each person, and in each circumstance – at home, work and school, and in our community. All of these environments have their own culture.
Company culture matters
When I am talking to potential new employees, I focus heavily on company culture and why it matters. After all, work is a place where you will build your network, career, and skills, even your professional identity. Being with a company that is steadfast in its commitment to continue the work for racial justice, equity and accountability will matter even more in the future than it has in the past.
For me, as a Black woman, I want to be part of a company with a culture that is actively anti-racist; purposefully inclusive; and respectful of one another with empathy, engagement, and conversation to understand and appreciate our differences.
As a company, we are always trying to walk forward on the path to justice and systemic change, as racism and brutality have no place in our companies or communities. Many of our colleagues and business partners have shared how critical conversations around race and justice are impacting them personally.
We are actively reaching out to connect with people, listen to them, and identify ways we can help. Because whether or not a particular issue impacts you directly is not the focus; how it impacts us collectively, is.
The emotional tax of holding your breath
There is an emotional tax we all have paid. I liken it to holding my breath. At times I'm not sure if I'm ready to release that breath because I'm bracing for what might happen next.
I am keenly aware of the toll the stress that the past year has taken on my community, and as an ally to the communities around me. As I talk to potential employees, I can sense their concerns as well. If you haven't been holding your breath, I can assure you that you work with someone who has.
Throughout the pandemic and in times of unrest, many traditionally underrepresented people were and are simply trying to maintain the certainty of what they know and the careers they've developed. During the pandemic, there was less interest in considering a new company because it's just too much change. So the data, for a while, showed less turnover. As many companies can attest, they are already starting to see this change, as people become more confident to leave difficult situations in search of employers who more closely reflect and are committed to a diverse and inclusive culture.
Start from where you are
One positive to come out of the last year-plus is the new work experience for many of us – we've adapted to working from home, whatever that might look like. That means that even now, and going forward, employees will be better able to choose their future companies, and continue to build their careers, with fewer barriers around location.
Employees in diverse and inclusive companies should have more tools to use to address bias, to be bolder about and more equipped to call out behaviors and systems to make positive change, which can lead to meaningful healing for all people and communities.
Even through the darkest times, I have experienced uplifting moments and rays of hope that this is more than a moment, that this is change.
People are reaching out in different ways, in more consistent ways. Our company has provided a multitude of resources and tools for employees to support mental health, work-life balance, psychological safety, anti-racism and systemic change.
That, to me, speaks to the health of an organisation. For many who have worked remotely for so many months, coming back to the office can be thrilling, as you will again work alongside your peers and regain the in-person connections lost for so long. For others, there is hesitancy because the culture is not healthy or supportive for them to bring their full selves to work and contribute to their full potential.
Culture matters, now more than ever. If you are returning to a team, segment, or functional culture that is not clear about its path forward to support all employees, now is the time to lean into the effort to change the culture and the outcomes.
Want to learn more about the diversity, equity, and inclusion efforts at Rockwell Automation? Then visit their Anti-Racism Resources page and watch their 'Bold Conversations on Inclusion and Diversity' series.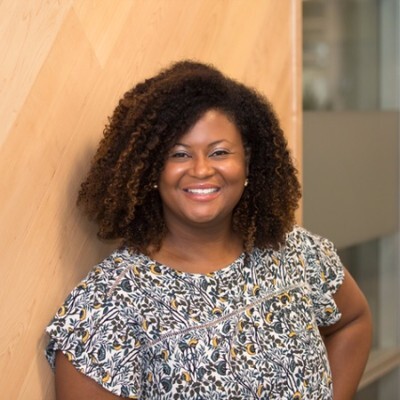 Candace Barnes is Head of Global Diversity Programs at industrial automation and information technology firm, Rockwell Automation.