Why we are here
Progressive businesses are no longer concerned with how to just 'deal with' issues raised by the diversity agenda, but rather are now focusing on how to embrace diversity within their organisations, create an inclusive and diverse workforce, working environment and business culture, and maximise the benefits of diversity through increased productivity, improved staff satisfaction, creating a more sustainable business model and consequently enhancing corporate returns.
Research has shown:
Companies in the top quartile for gender diversity on their executive teams are 21% more likely to have above-average profitability than companies in the 4th quartile of gender diversity.
Similarly, with ethnic/cultural diversity, top-quartile companies are 33% more likely to outperform on profitability.
Companies with the most ethnically/diverse boards worldwide are 43% more likely to experience higher profits[1].
What we do
DiversityQ supports board members setting and enacting their D&I strategy, HR directors managing their departments to take D&I best practice and implement it in real-life workplace situations, and brand advocates ensuring that their company has the right reputation and communications to attract and retain the top talent from across an increasingly diverse working population.
DiversityQ supports its business community through its:
Online portal DiversityQ.com provides board members, HR professionals and D&I practitioners with the latest news, analysis, real-life case studies from industry practitioners, best practice guidance and research on the D&I sector across regulation, recruitment, skills & training and careers.
Live events programme comprising a range of events to facilitate networking between C-suite, HR and D&I leaders, create forums for sharing best practices in the sector and provide opportunities to celebrate achievements by both individuals and businesses in fostering D&I within their organisations.
Drawing on our network of business leaders from the Women in IT Awards, Women in Finance Awards, Future Stars of Tech, Information Age and Growth Business, we help all sectors at whatever stage in their organisational transformation fully harness the benefits of having a diverse workforce.
Get involved
Sign up for our monthly weekly newsletter to receive insight, analysis and guidance on workplace D&I straight to your inbox.
We are also always looking for authoritative industry leaders and practitioners to share their experiences and insights by becoming a contributor. Please check out our contributor guidelines and contact cheryl@diversityQ.com if you would like to join our D&I contributor community.
Follow us on LinkedIn, Facebook, Twitter and YouTube.
Source: 1. McKinsey – Delivering through diversity (Jan 2018)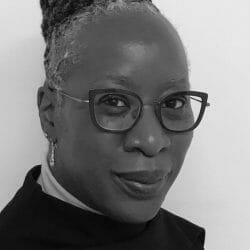 Cheryl Cole, Editor
Cheryl Cole is the Editor of DiversityQ and has worked for GSK, The Birmingham Post, Investment Week and Bloomberg.
Cheryl is an award-winning and innovative journalist and editor with over 20 years of experience in implementing effective communication and publishing strategies.
Most recently, Cheryl was a Communications Business Partner for the Global Banking and Markets and Commercial Banking divisions at HSBC.
She was the editor of GSK's UK Pharma print and online magazine for over 13 years, as well as other publications and internal communications for the business.
Cheryl joined Trinity Mirror in 2001 as a business reporter before becoming City Editor of the Birmingham Post. Prior to that, she worked at Incisive Media on Investment Week and Bloomberg Money magazines.
Cheryl started her journalistic career in Bloomberg. She is also a qualified dispensing optician.
Cheryl is passionate about affording equal opportunities to all in the workplace, regardless of their difference.