It's been a well documented year of social change that's redefined the talent acquisition landscape. And one that continues. As we start to emerge from lockdown and veer into a hybrid world of remote and in-person working and recruitment, how do we ensure that people leaders have the support to build truly diverse, dynamic and extraordinary teams?
Our research shows that improving diversity is the primary goal (and challenge) of the year. 75% of companies are reviewing their diversity hiring practices in 2021, with removing unconscious bias and 'gut feel' from the talent hiring process key priorities.
On the whole, there's a clear drive and ambition to build diverse teams. But ambition isn't enough. The ability to create real change still often eludes many organisations, small or large, and is delaying the drive for diversity – 81% of companies are already conducting unconscious bias training, but these challenges persist.
For me, the first step to improving diversity and inclusion begins with the hiring process. And a common denominator in creating (or not creating) a fair and inclusive process that rates potential as much as skills and experience. 
Using objectivity to outwit bias
Today, the bastions of traditional recruitment tools – such as CVs and skills tests – remain widely used. Many employers use these sources of subjective data to inform their screening decisions. With little objective data on a candidate's true potential, they play into the hands of natural bias. By solely examining a person's (self-reported) skills and experience, the scope to truly uncover potential becomes limited and confined to set parameters.
These hiring processes rely on metrics such as where someone has been educated, work background, even their name and where they're from. And even with the right training, unconscious bias can inevitably slip into the process, with subjectivity enticing recruiters to go with their 'gut feel'. 
But it's this objective data on a candidate's behaviour that provides the gateway to a fairer hiring process. In a rapidly changing world, capturing traits such as agility, creativity, and resilience will paint a much clearer and authentic picture of candidate suitability than relying on previous background.
Vitally, objective data doesn't care for gender, age, ethnicity or background. Instead, it sees beyond the CV to see more in people, helping to deliver a consistently fair process and provide equal opportunities for all. But how can employers obtain this data?
A way to accrue such insight is to harness the right technology. Behaviour-based assessments (BBAs), for example, present a series of engaging and intuitive tasks rooted in decades of neuroscientific research, which measure these important traits.
Capita, for example, objectively measured behaviour and true potential using BBAs in its Kickstart scheme (a Government-backed initiative) to deliver impressive results by providing more opportunities to more people. Of those 'Kickstarters' offered a place on the programme: 41% had never been to university, three in five were from an ethnic minority group, and one in five were neurodiverse. Using this method, employers' can get a rich, objective, unbiased picture of how every candidate could suit their role, culture, or both. 
Remote hiring leaving candidates remote
The remote hiring world has increased the need for genuine insight. Quick shifts to a remote and digital hiring process were met with a dramatic rise in applications triggered by the pandemic (one company in our research had 35,000 applications for 200 positions!). Rather than adopt new technologies to grapple with these shifts, traditional analogue processes are often replicated digitally instead. There's more capacity for less consistency and a greater focus on efficiency to deal with the influx of applications. This means less time, energy and resources are being used to uncover true potential. Crucially, again, unconscious bias is exacerbated. But by harnessing the right tech, companies can see more rather than just screen more. 
These hiring shifts have inevitably worsened candidates' chief concern – not receiving feedback. In fact, we've found that just 7% of employers give every candidate feedback. But by using technology, employers can easily provide rich, detailed and objective feedback without missing a second in their day. 
And it's a two-way street. Obtaining this data is not just beneficial for employers but the candidates too. Data insight helps candidates to understand their strengths, key traits and transferable skills. With this insight, people may apply to jobs they wouldn't have considered before, thus helping to deepen the talent pool and increase diversity. Likewise, by providing this insightful feedback, companies are more likely to attract more talent through candidates offering positive feedback on their experience to others. No candidates are left in the dark. 
Going beyond to achieve true insight
The hiring process represents the first step, but tech is only one piece of the larger jigsaw. To achieve true insight and facilitate D&I plans with tangible benefits, tech and data need to align with people and processes. Likewise, without coherent strategies across companies and hiring managers aligned to the process and technology, the jigsaw doesn't quite fit.
Inclusion policies need to be incorporated throughout the organisation, with a diverse range of voices having their say in the process too. The hiring process can act as the spark to ignite this change. By increasing the diversity of hires and providing equal opportunities for all at the first stage, a ripple effect is created throughout the company that accelerates the alignment of people, process and technology and improves D&I. 
We have the opportunity to create tangible change and fairness in the working world. It starts by challenging old-school ways of hiring, opening the door to real insight and uncovering genuine human potential.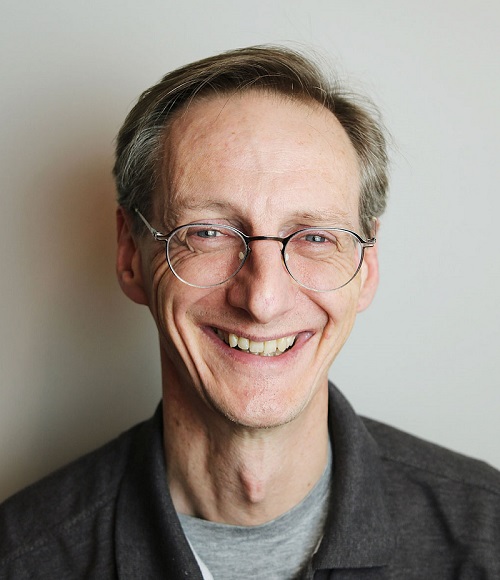 Robert Newry is CEO & Co-Founder of Arctic Shores, which is pioneering behaviour-based assessments that remove natural bias from recruitment.
Arctic Shores' technology ends 'gut feel' in the process and empowers hiring managers at companies, including Siemens and Capita, to 'see more' into candidates and uncover their true potential.