Emily Tribe, Head of Talent at PensionBee opens up a much-needed conversation about body diversity in the workplace.
PensionBee's vision is a world where everyone can look forward to a happy retirement. For this to happen, we all need good health, financial freedom, and social inclusion. Everyone should be able to live freely, regardless of their gender, race, religion, age, sexuality, disability, or size.
Size is being left out
Discrimination is defined as treating someone unfairly based on a protected characteristic. Yet when we consider our characteristics, body shape often receives little attention. Despite this, there's evidence of weight bias in workplaces: a study of over 7,000 participants across 25 years by the Massachusetts Institute of Technology (MIT) found weight-based wage discrimination.

At PensionBee, we're driven by a fundamental understanding that everyone is unique – from our team to our 500,000 Registered Customers – and recognise our responsibility as a Fintech in building the future we want to see. That's why we've spent a lot of time this past year encouraging dialogue and challenging normative perceptions when it comes to diversity within the workplace, and society more generally. As a result, we've hosted a range of external speakers and organised educational sessions, led by various colleagues across the business.

We want to challenge the perceptions of what people in pensions should be or that you need to look a certain way to succeed in the worlds of finance or tech. Pensions are for everyone, yet the industry doesn't reflect that. Our aim is to challenge the status quo and make the sector more representative of society.
I have no doubt that a rich company culture can only grow when people with different backgrounds and experiences are able to bring their full selves to work. This enables companies to develop a stronger understanding of the people they exist to serve, ultimately building a better product, service and relationship with their customers.
Championing body diversity
Following colleagues' feedback that the creation of safe spaces to connect with life experiences provided a greater sense of belonging at work, we launched our latest body positivity event. During the session, colleagues addressed the issue of widespread fat-shaming in mainstream culture, sharing their personal experiences with body image.

We learned that over a third of UK adults have felt anxious or depressed about their body image, and according to a survey by Glamour, 97% of women report at least one "I hate my body" moment every day. Additionally, research from The Centre of Appearance has found that four out of five men report being unhappy about their body.

We also learned about campaigns such as the Fat Liberation Manifesto, which demands equal rights for those who self-identify as 'fat', and contemporary artists such as Elisa Valenti, whose work celebrates real bodies. Colleagues shared tips for body acceptance and resisting body shaming in mainstream culture.

It's my belief that these well-attended talks are a testament to the importance of building a better understanding of each other as human beings. Helping spread awareness about issues that matter deeply, not only empowers your team as change-makers but helps them forge deeper relationships as they identify common struggles.
Size is not currently recognised as a protected characteristic under the Equality Act, despite the existence of size discrimination in everyday lives. Companies shouldn't wait for government action, but instead, take the lead in creating the kind of workplaces where everyone can thrive.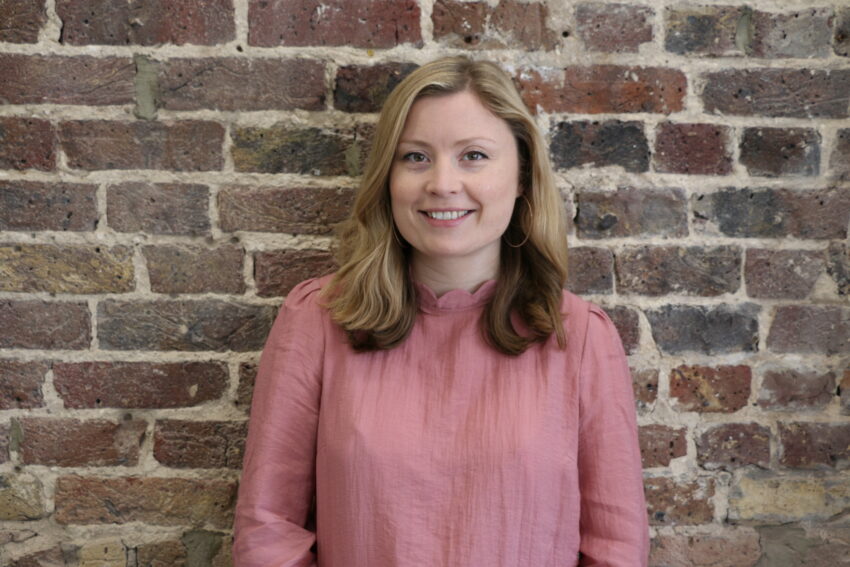 Emily Tribe is Head of Talent at digital pension provider PensionBee.