After a year of mentoring by Girls' Network, an award-winning national charity that supports young women aged 14-19, nearly 150 girls from local Sussex schools came together for the first #BeYou event at PlusX in Brighton.
The national '#BeYou Summit' featured inspirational speakers and workshops designed to help young women 'be bold, be brave, be heard, be you!'
To celebrate this special day marking the end of their journey, local poet and artist Cerys Evans opened the event and took part in a Q&A session with attendees and Brighton-based AFLO the Poet.
Olivia, aged 15, participated in the programme and said: "Girls all over the world are not shown their potential and lack guidance. Mentoring has helped me by giving me a role model and a guide to get on my career path. The support really improved my confidence, and I felt like I knew more about my future and felt much more confident."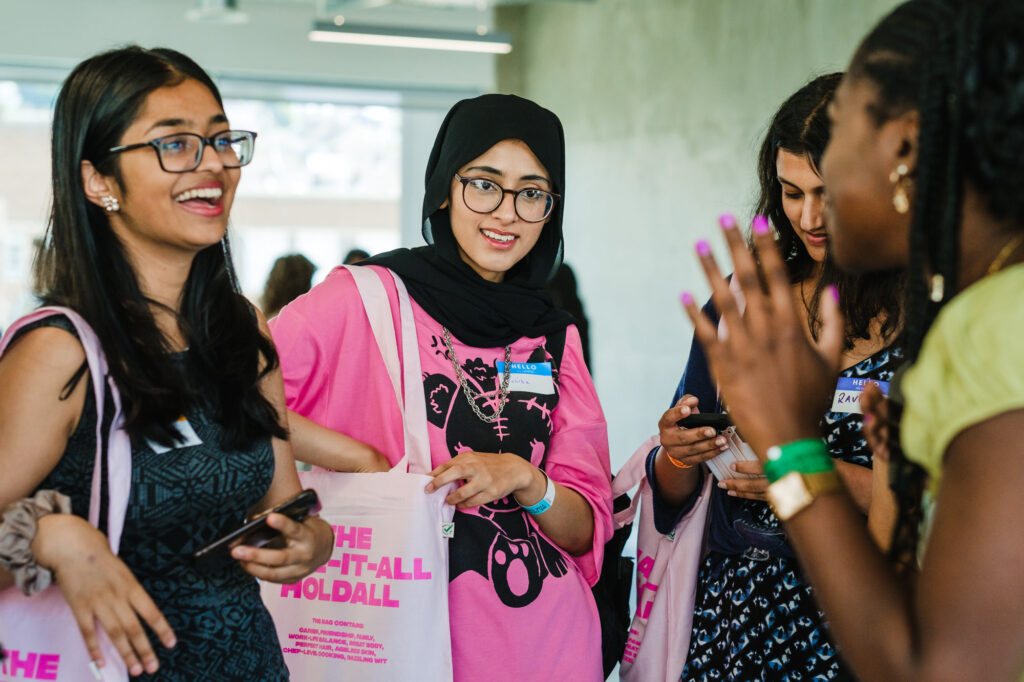 The Girls' Network has been operating in Sussex since 2015 and works with many secondary schools in Brighton, Shoreham and Eastbourne. For students, they act by matching them with a mentor, connecting them with inspirational speakers and providing a programme of events and activities to build their confidence and life skills.
At the end of the 12-month programme, mentees are invited to join the Ambassador Community: an ongoing network of young women with access to work experience, workshops and events that can provide them with skills and help them improve their future.
Role Models
Charly Young, CEO and co-founder of the Girls' Network, said: "Our network provides girls and young women with many role models and opportunities to achieve their ambitions.
"Thanks to the generous support of Enterprise, we can help many more young women discover their skills, gain confidence and shape their futures."
This year's inaugural event was sponsored by Rent-A-Car, one of The Times 50 Best Companies for Women. Enterprise Rent-A-Car announced its £250,000 donation over five years to the Girls' Network earlier this year. 
The donation is part of Enterprise's ROAD Forward (Respect, Opportunity, Achievement, Diversity) programme, a $55 million pledge to open new doors for people disproportionately affected by lack of access to education, health and wellbeing resources.
Jennifer Koontz, chair of Enterprise Rent-A-Car's Enterprising Women gender diversity group and chair of the company's UK Cultural Compass committee, which sets the DEI strategy, added: "Diversity, equity and inclusion are part of our guiding principles and our 'cultural compass', which informs all our business decisions at Enterprise. #BeYou' is a fantastic initiative that has had a huge impact on the girls who took part. We are delighted to help young women flourish with The Girls' Network.
More self-sufficient
The Girls' Network runs training sessions in August/September for women with more than three years' work experience who are interested in becoming mentors. Many women across Sussex have already signed up to become volunteer mentors for the Girls' Network, helping girls develop their ambitions and envision their future careers. 
One current mentor, Jacqui Green, reminded, "Mentoring is about giving your mentee a toolkit of life skills that will enable them to be more self-sufficient and achieve their potential. It's not about telling someone to do something in a certain way; it's about coaching someone and sharing everything you can know to help them on their journey."
If you want to know more, visit their website here.