Most companies now understand the importance of having a robust Diversity, Equity, and Inclusivity (DEI) within their internal systems, but how do you extend that to your customer experience (CX)? Here's how to incorporate DEI into your customer experience practices.
1. Start from within
The first step in incorporating DEI into your customer experience practices is to look at your business culture and ethos before you even consider your customers. Do you have a mission statement for how to learn, listen and improve when it comes to the DEI of your business? If not, now's the time to start.
There are seven main aspects to consider here:
Voices
Values
Opportunity
Respect
Transparency
Authenticity
Culture
Tap into some abstract thinking techniques to help you incorporate DEI into your customer experience practices; consider those tough questions before making the necessary changes and then moving on to integrating them into your CX processes. For example, you could ask your employees to complete an anonymous survey, or use a toolkit designed for your specific type of business, to help build diversity and inclusivity. But, again, this is something you should track and revisit every 6-12 months.
2. Optimise for accessibility
Next up, complete a website audit to ensure your entire site meets the W3C Web Content Accessibility Guidelines (WCAG) 2.1. This layout shows how to ensure your content is accessible for as many of your customers as possible. The guidelines follow four main principles: Perceivable, Operable, Understandable, Robust (POUR). These guidelines also use success criteria, which then help categorise websites into three levels: A, AA, or AAA. Websites meeting Level AAA are the gold standard in terms of accessibility, but the majority should aim to meet Level A or AA to start with.
Some tips for increasing accessibility include:
Using a solid contrast between the background and foreground
Offer clear navigation
Add meaningful alt text for images
Provide transcripts and subtitles for multimedia
Use plain English
3. Localise and translate your content
If you're targeting customers in different countries, don't be tempted to use an automatic translation tool. You'll need to consider the nuances of each language, which automatic tools often miss. The only way to really achieve this is to use professional translators with local expertise specific to each region. For example, while Spain and Argentina may speak the same language, the vocabulary and syntax can be very different.
Most customers want to find information in their own language before purchasing a product, and 56% of consumers are happy to pay more for a product if they can read about it in their native language first.
Creating targeted and localised content for different locations can also help to foster a sense of trust and connection. This, in turn, can increase brand loyalty and the chances of repeat custom. In the long run, localising content also reduces the amount of customer support you need to provide because you've made it as easy as possible for your customers to find the information they need in a language they feel comfortable with.
4. Diversify your customer support channels
A diverse and empathetic customer support team is more likely to help your business connect with your customers and help meet their needs. Embedding DEI into your business from the start will naturally help improve your customer service and support. It's also important to run regular diversity and inclusion training sessions so your staff feels confident offering support to each customer on an individual basis.
Make sure you also offer alternative solutions to phone calls, like a third-party interpretation service or a chat channel that offers real-time translation. Consider how to meet the needs of hard of hearing or deaf customers by offering contact options like live chat or support via a WhatsApp chat.
Offering multiple channels for your customers to contact you is the best way to ensure DEI, as then you're making your business as accessible as possible to as many people as possible.
5. Consider DEI in your images
The images and graphics that you use on your website should also meet your new standards for DEI. While these might not seem like an integral part of your strategy initially, images are extremely powerful. Unfortunately, plenty of stock images aren't that inclusive or diverse. If your customers don't see themselves reflected in their imagery, they're less likely to feel represented by your brand or business.
We all have unconscious biases and may naturally lean towards choosing a stock photo that looks like us. Unfortunately, these images aren't always as diverse and inclusive as they should be. Consider auditing the images on your site and checking how many meet the following checklist:
A wide range of races and ethnicities
Many different ages represented
How many different abilities are shown
How many genders are represented
A wide range of body types
As well as updating the images you use, remember to add alternative text, or alt text, for each one. This is a short written description of the image, which screen-readers can use for visually impaired customers. Make sure you're specific and descriptive to offer the best user experience.
Don't use alt text as a place to stuff keywords. You can use them if it's relevant, but remember this space is to help more users access your site, not an exercise in Search Engine Optimisation.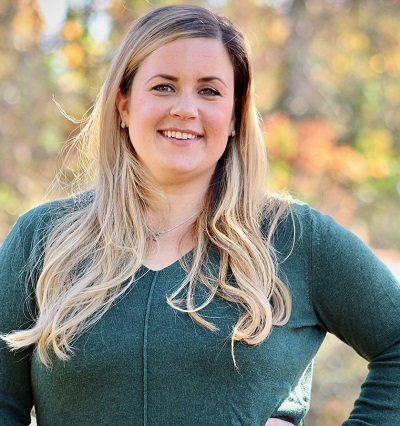 Stephanie Trovato is a Content Creator and Editor for several major brands and publications focusing on health, tech, and lifestyle subjects.