Pamela Hutchinson, Global Head of Diversity and Inclusion at Bloomberg discusses the legacy of racism a year after George Floyd's murder and what counts as effective D&I practices today.
May 25th marked one year since the murder of George Floyd at the hands of former police officer Derek Chauvin. Just over a month prior, on April 22, the UK honoured Stephen Lawrence and a legacy of change – for the first time ever – on Stephen Lawrence Day.
The legacy of racial inequity
This week, we will mark the centennial of the 1921 Tulsa Race Massacre. Moreover, three and a half weeks from now is Juneteenth, when we celebrate the emancipation of enslaved people in the United States. Whilst I am British, and most of these commemorations are happening in the US, as a Black person I share in this moment's enormity, weight, and impact. For me, our story is one story, regardless of geography.
The murder of George Floyd was a global catalyst. Finally, the world has woken up to the inequality experienced by Black people. For some of us, this has been constantly top of mind – a heavy burden to carry every day. Like many Black people, I have witnessed and personally experienced racism throughout my life. Back in the day, it was overt, an in-your-face, put-you-in-your-place type of racism – and I still bear the scars. My parents endured far worse as Caribbean immigrants to the UK, welcomed with signs in windows displaying "No Blacks, No Irish, and No Dogs!" However, they persevered and paved the way onwards and upwards for my siblings and myself. Back then, they never expected that their grandchildren would still have to face discrimination and inequity today.
The events of the past year brought discrimination and inequity to the fore. Yet, in the midst of all this frustration and despair, for the first time ever I find hope. It's the galvanisation of young people across the world who are stepping up and speaking truth to power: unapologetic, demanding, fearless, and impatient. But it's not just what they are doing; it's how they are standing up in allyship across all ethnicities that gives me the greatest hope. Their constant, persistent pressure is having a real impact on social media, on the streets, within organisations, and in governments around the globe.
I'm writing my first LinkedIn post today, at what feels like a critical inflection point, about the sustainability of this moment in time, what this era means for diversity, equity and inclusion going forward, and how we super-charge collective accountability.
Making progress on inequity
For decades, D&I work focused on gender. Race and ethnicity were always topics that were too difficult to address – too many different ethnic groups, a lack of understanding around measurement, and a hesitancy toward starting the conversation. This was always in the "to difficult to manage" bucket, and it was approached with a response of "We'll get to it when we solve gender!"
Since the events of last year, I've been curious, sometimes skeptical, but mostly encouraged and excited to see organisations actively taking a stance on ethnic diversity. None of us are perfect, and many are just starting to address this conversation. Some are progressing, a few are accelerating, but we are all taking action. To be honest, I never thought I would see collective action like this being taken with such intentionality during my career.
This collective accountability has made me reflect on the role of D&I practitioners in today's moment of change. When I was starting my D&I career, I was groomed and nurtured by some of the most courageous, leading-edge D&I practitioners that I've ever encountered. I saw them demonstrate the same activism and sense of urgency that I see amongst young people today. That's how I was mentored, and that's what I have tried to replicate throughout my career. D&I practitioners were edgy, disruptive and courageous back then, non-conformist and unapologetic, but most importantly, D&I was an expertise.
What I have observed over the years is that D&I professionals spend so much time making palatable what they do for their organizations that they become part of the problem – and I include myself in this as well, at certain times in my career. I think many of us have forgotten what we have been called to do. And with this, sometime over the years, D&I ceased to be a valued skill.
I have watched as D&I champions in the business, colleagues in HR, women and Black people were promoted to lead the agenda just because they were diverse. Enthusiasm is a key skill for any D&I practitioner, but would you have an enthusiastic amateur leading a business agenda? The weakness in this approach was highlighted when George Floyd was murdered and some leading the D&I agenda had no idea what to do, and no strategy to approach the much-needed conversations. D&I is a complex craft, and not everybody can do it – but for those of us who can, we have to step up now, more courageously and powerfully than ever before.
To that end, I've been thinking about what makes a truly skilled D&I practitioner; that is, someone who can successfully lead their organisation to take tangible steps towards progress.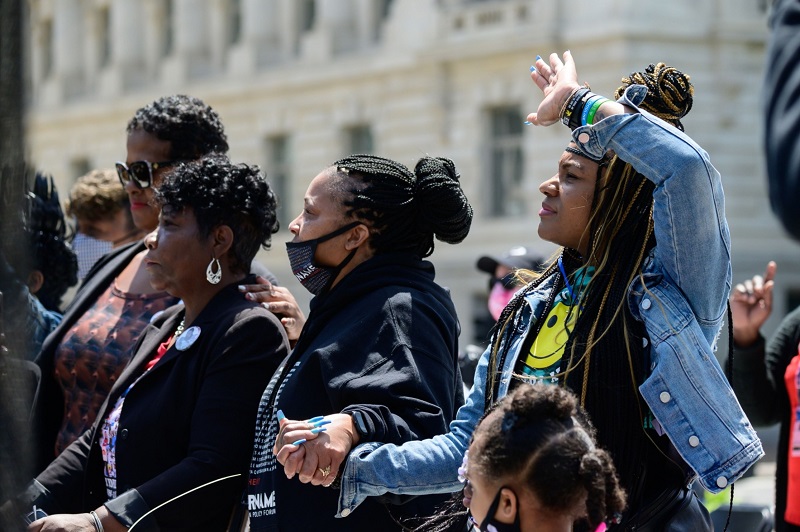 5 key characteristics of a good D&I practitioner:
Expertise –D&I isn't just about common sense; it's a skill set. Practitioners must be culturally competent, able to navigate across regions and geographies, understand the nuances and complexity surrounding underrepresented and marginalised groups, pre-empt the impact of global and regional socioeconomic trends, and understand how all of these elements impact the employee lifecycle. We have to be psychologists, lawyers, change consultants, strategists, and so much more.
Visionary – This is a very rare skill: the ability to engage and inspire people and organizations to action when the journey and end-goal may seem unachievable. It takes imagination, creativity, leadership and strong communication skills.
Resilience – There is so much coming at us all the time. It never stops – just look at the past year. It's difficult to stay in this line of work year-in, year-out without being resilient. And you'll need so much more than passion to keep you going. Passion comes and goes – it's your commitment to change that makes you stay in for the long haul when things get difficult.
Courage – Sometimes you have to hold a mirror up to your organisation, and they may not like what they see. Culture can be very difficult to move. The courage of your convictions will enable you to walk into those rooms and have those tough conversations, even though you know it's going to be challenging.
Activism – This is not work that you can do by just going through the motions or going along with what leadership wants, and walking away at the end of the day. You've got to be able to call out the things you see happening, engage people on the topic, point out privilege, and help people understand what that means.
The buzzword on everyone's lips right now is "allyship", but what does that mean? At its core, the word "ally" is a verb, an action word. It's also a constant state of being: unwavering, even when times are tough. It means being brave, and calling things out that are not right. It means educating yourself, challenging your perspectives, and potentially being the lone voice in the room. That's not easy. Nevertheless, this is not just the work of leaders, corporations and allies; it's all of our work – and I'm speaking to our underrepresented communities as well. I know it's not our job to always be the teachers, to explain, decipher and educate, and it can be tiring and frustrating, but we have skin in this game and must be part of the solution, too.
First steps toward allyship
Educate yourself – You can't be an effective ally if you don't know what you don't know. At Bloomberg, we have resources, research, training, and communities to help our employees educate themselves about inclusion and ways to be effective allies.
Get to know people – Take the time to have a coffee with someone you don't know, who could teach you something about who they are and what their community is all about.
Be active and get involved – Call out something you see that isn't right. But remember, it's about helping people understand and see different perspectives, not confrontation. For example, let a manager or colleague know when you've heard or seen something that didn't sit right with you.
A moment in time – if not now, when?
Thankfully, I have yet to encounter an organisation that doesn't want to do a better job on race and ethnicity, but systemic change is hard work. One thing is certain: having the desire to elicit change isn't enough – organisations have to be intentional and accountable. The murder of George Floyd has given us a moment to pause and reflect, and ask ourselves some challenging questions. As we mark this momentous confluence of milestones, are we satisfied with how we have responded this past year? Have we done enough, and are we doing enough to change the narrative on race and ethnicity now and in the future?
 It takes a village – all of us, not some of us – so what are you doing?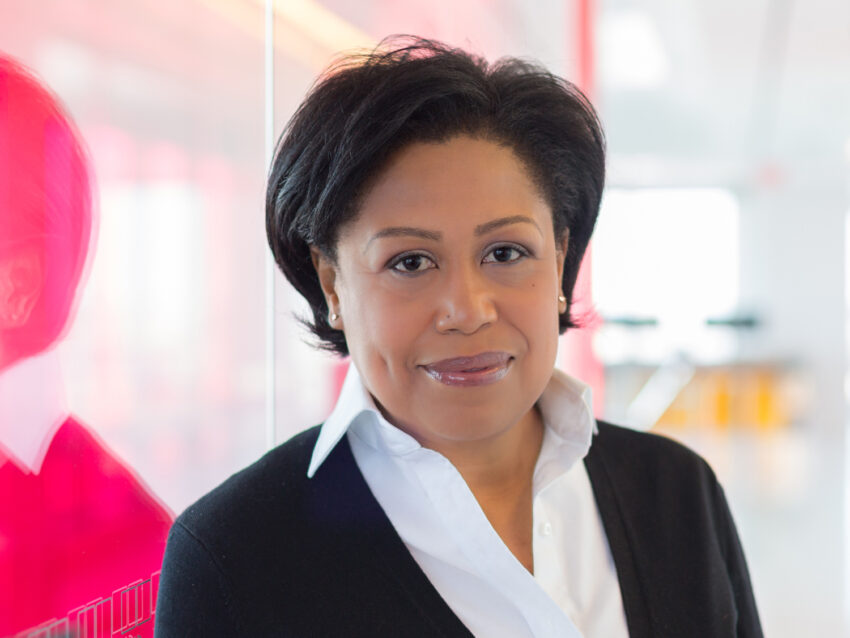 Pamela Hutchinson is the Global Head of Diversity and Inclusion at Bloomberg. With more than 25 years of experience managing diversity and inclusion, she is cited as one of the most visible and vocal thought leaders and advocates for diversity across the private sector.