Dr Erin Eatough, Behavioural Science Manager at BetterUp explores the possibilities for improved inclusivity brought about by the rise of hybrid working.
Over the last 18 months, workers across every industry have shown they can adapt.
Remote working hasn't just been a way to survive, but to thrive. A third of employers have seen a boost to employee productivity, according to CIPD research – a conclusion supported by our own just-released study on inclusive leadership and the new world of work.
Despite the increase in productivity and performance since remote working became commonplace, our study has found that employees feel more excluded at work than at any time since the pandemic began.
Many employees face further changes to working patterns as organisations embrace hybrid models, where individuals work from different locations throughout the week, including their homes and the office.
Businesses need to ensure that they handle the transition in the right way.
Our study shows that hybrid working can have a uniquely positive impact on employee wellbeing. This means that leaders have an opportunity to strengthen working cultures if they take the right steps.
Here's how businesses can ensure that every employee feels included and valued, which is not only the right thing to do from a human perspective but also has the added benefit of boosting overall morale, well-being, and performance.
Hybrid working – leading with inclusivity
Once seen as a nice bonus, inclusivity is now key to business performance. However, with employees now operating from a variety of locations, this has become much more complex.
Last year, a study by Achievers found that a third of British workers felt less connected to their workplace culture and colleagues during the pandemic.
If this is allowed to continue, it could lead to people feeling excluded from their organisation at a time when belonging – a key factor in retention and performance – is already at an all-time low. Even more concerning, our research found that employees from minorities are 1.6 times more likely to feel excluded at work.
When people don't feel they belong, nearly 1 in 5 will leave their employer. To address this, it is vital leaders take a genuine interest in others, showing sympathy for the unique challenges each person is facing.
This can be achieved with a more visible and engaged leadership team that continually checks in with workers to get a sense of points of view and personal challenges.
Dedicated mentors and coaches, providing individualised advice on everything related to work, can help to demonstrate the organisation's commitment to personal success, contributing to a broader culture of inclusivity.
By encouraging compassion, organisations can help individuals better relate to others, their teams, and themselves, ensuring every individual can carve a personal pathway to belonging.
This will reassure workers, particularly those more likely to struggle with belonging in the workplace. For underrepresented groups, the evidence shows vast improvements in intent to stay and other vital metrics when managers become more compassionate.
A more inclusive, empathetic work culture will lead to a settled, energised workforce, where everyone feels they can succeed regardless of background.
Supporting new ways of working in the right way
The world of working has changed.
This should prompt leaders to reconsider how they approach diversity. Managers should ask themselves what they are doing to support those who need to remain working from home every day of the week due to childcare commitments or who simply feel uncomfortable returning to the office.
Diversity of working preferences needs to become a core consideration.
Part of this is about acknowledging that employees are at different stages of their lives, with unique stressors, demands, priorities and aspirations.
Parents, particularly women, for example, have been particularly affected by school closures and the impact on childcare during the pandemic. Our data shows that, for these groups, this has led to concerns around stress management and work-life balance.
Again, understanding how to support different groups in the workplace comes down to a personalised approach to wellbeing. Leaders should avoid all-company decrees on mental health which could be perceived by some workers as out of touch or irrelevant to their circumstances.
Everyone's contribution matters
Hybrid working also requires managers to change how they view, assess and act upon employees' work.
Those working remotely could feel their voice, visibility, or contribution are diminished compared to those who opt to head to the office.
Our research found remote and hybrid workers are at risk of a two-class system, whereby those who returned to the office experience improved social connection, opportunities for advancement, and more, while people who stay at home miss out on these benefits.
This can't be allowed to develop into organisational bias towards a particular form of working.
Managers must challenge their own preconceived notions that those in the office are harder workers and more worthy of praise and career advancement.
Successful hybrid working cultures must involve remote workers being valued and recognised equally to those operating from the office. Every employee must feel that they have a fair opportunity to flourish.
Moving forward together
From a time of great hardship, there is now a real opportunity for businesses.
As we move into the next phase of working, business leaders have the chance to build a work environment and culture where everyone feels like they belong in their organisation.
By showing genuine care and interest for employees, backed by a sustained effort to support and recognise workers wherever they are, hybrid working can bring unique benefits.
The time to act is now. By taking bold steps to improve corporate culture, we can create workplaces that work for everyone.
In this article, you learned that:
Since remote working began, a third of employers have seen a boost to employee productivity, according to CIPD research.

However, BetterUp research shows employees are feeling more excluded at work than at any time since the pandemic began.

When people don't feel they belong, nearly 1 in 5 will leave their employer.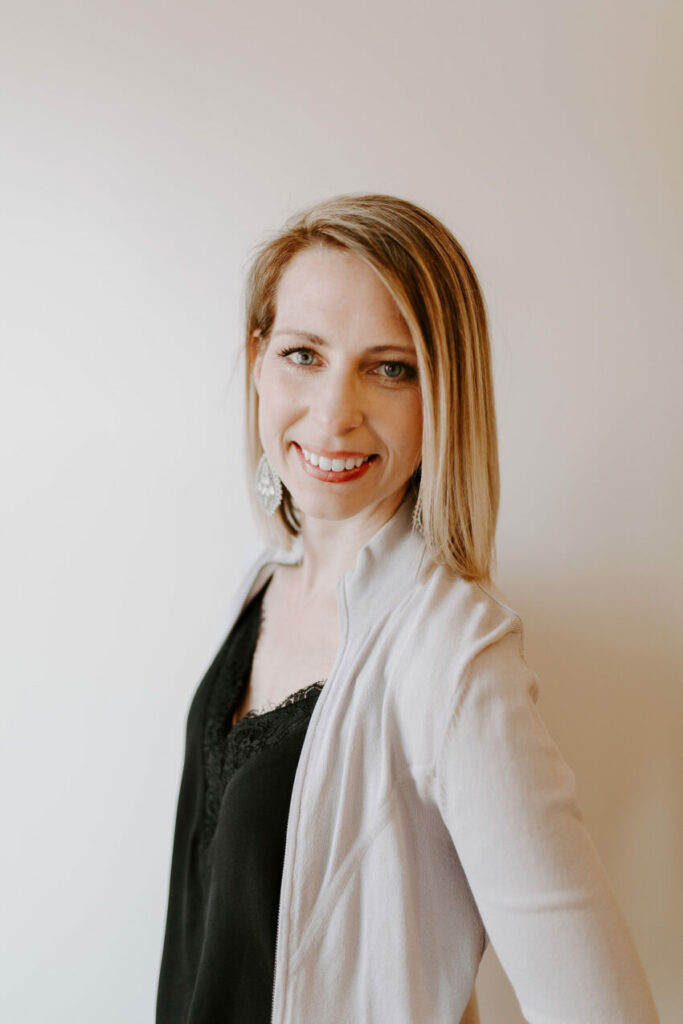 Dr Erin Eatough is a Scientist-practitioner, data storyteller, consultant and researcher. She is currently the Senior Applied Research Scientist at employee experience platform BetterUp.