Hilary Mine, Vice President Strategy and Technology for Nokia Customer Experience, discusses the company's approach, why diversity should extend to AI and the need to make engineering sexy.
Greenlight for Girls (g4g), networking groups, Women Forums, and support for LGBT+ employees and their families are among the programmes initiated by Nokia as part of its focus on building a more diverse and inclusive workplace.
The company recognises that to achieve gender equality, you have to attract women to what is a traditionally male environment and build a pipeline of talent. How to get girls engaged in science and engineering is the key focus of g4g.
"We collaborate and support the international non-profit organisation, Greenlight for Girls, which reaches out and asks that basic question. How do you get girls engaged in STEM?" says Hilary Mine. "Because where you lose girls, especially in engineering, is around the ages of eight to ten.
"But the work doesn't stop there. Once you fill the pipeline with women working in those fields, it then becomes about how to help them network, find mentors and act as role models to others."
Nokia has various programmes covering entry, mid-career and senior level. There's a networking group called StrongHer that holds events at a local level and the Women Forums, which are helping talented women to get noticed at the senior level. Mine sits on the European Women Forum.
"I'm proud that Bloomberg gave us a score of 71.3 on the gender equality index," she says. "That compares to 63 for most companies in our category.
"In the past few years, however, there's also been a big improvement on the broader issues of diversity. Equal is a group that provides education support for employees and their families who are LGBT+. We were also awarded a Best Place to Work for LGBT+ by the Human Rights Campaign Foundation in 2019. In addition, we've started paying better attention to disabled people and, with unconscious bias training, we're raising the consciousness to ensure more people get promoted and hired in a more diverse and inclusive way. That's super important, and I'm proud to be at a company that agrees."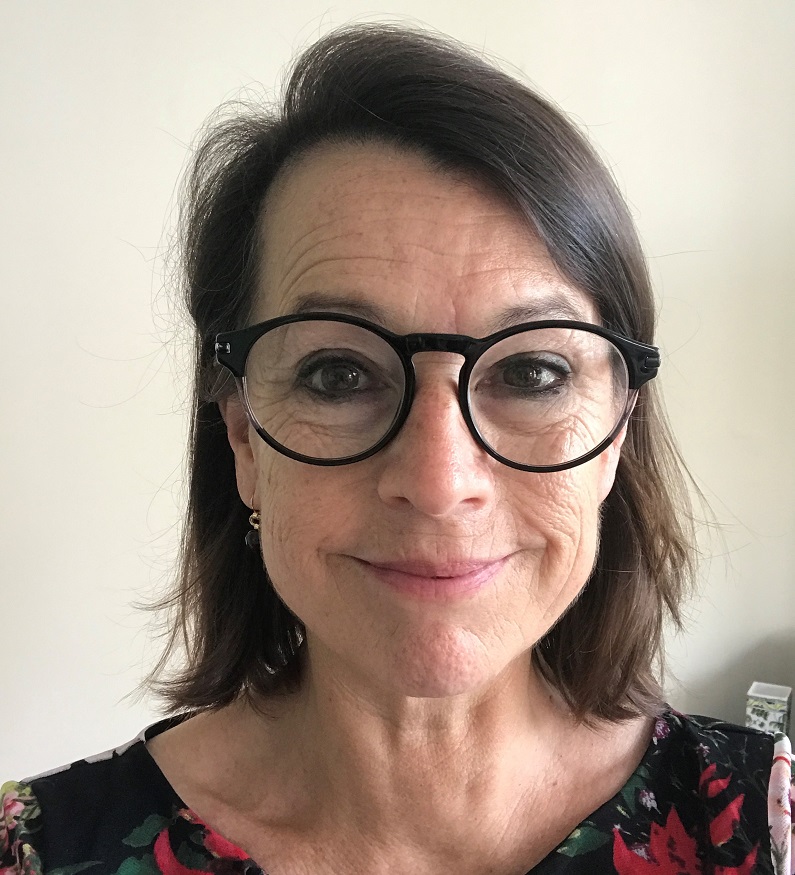 Inspired by fibre optics
Mine's most recent role involves sales and delivery of Nokia's telecommunications and IT to 66 customers in 11 countries. She is also the first woman President of Digital Europe, a non-profit lobbying organisation that helps promote policy and set guidelines. At the end of 2020, Mine took on a global role running Strategy and Technology for Nokia's sales and marketing organisation.
Although not an engineer – she has an economics degree and an MBA – Mine has extensive experience in the technology sector and developed her knowledge and skills on the job. Her interest was sparked, she says, "when someone described fibre optics to me in 1985, and I thought, 'wow that's going to change the world'."
She computerised her college newspaper, became an analyst and spent 17 years as an IT and telecommunications consultant, before joining French company Alcatel as a marketer and strategist.
"I used to call myself the garbage lady because they kept giving me more functions," Mine recalls with a smile. "I went from three people to 90 people in three years with a lot of different responsibilities, including government relations and PR."
Alcatel became Alcatel-Lucent and is now part of Nokia. When Alcatel and Lucent combined, Mine was faced with a demotivated male employee who felt he should have been given the job of running Australasia and Asia to which she had been appointed.
Her response? "I'm a big believer in collaboration," she states. "So, I reached out to him and said, 'I'm going to get you promoted, let's work together.' Eventually, he was promoted in Alcatel-Lucent when I left the region, and later he became CEO of another company."
Courage is a muscle
Mine is a self-confessed hard worker, driven by curiosity and a strong sense of responsibility. While she believes European companies are more family-friendly than those in the US, Mine still felt she had to work at her work-life balance.
Driven, at times she has found it hard to switch off – fueled by the self-doubt, 'impostor syndrome' that many women feel, she says. "Impostor syndrome is incredibly valuable as a motivator. I'm a firm believer in a certain amount of self-doubt, and I think every great exec I've ever known has had impostor syndrome. One of my favourite quotes of all time is that 'courage is a muscle and the more you use it, the stronger it gets'."
Mine's remedy for managing her self-doubt was to push herself out of her comfort zone. That included facing down her dislike of rollercoasters by riding them and tackling the things she didn't think she was good at, such as learning ballroom dancing.
Why push so hard? It is a lack of confidence that often hampers diversity in technology. Mine explains: "Regardless of ethnicity, research finds that women are more unlikely to be sure of their abilities in computer science than their male counterparts. That confidence gap is 30%; it's more like 5% to 10% in other fields.
Making engineering sexy
"Women are also unsure of how to build personal networks, which is one of the reasons why I'm sponsoring and supporting multiple networks – for men and women – as they make a big difference."
She continues: "That said, one of the biggest considerations for me is how we go about making engineering sexy?
"More women than men do STEM degrees, but women want to go into health-related occupations because they see a direct correlation. Most women don't think how I did and see fibre optics as a game-changer in how the world connects. They view it as nerdy and question why anyone would want to work 24 hours a day on it, yet somehow working 24 hours in a hospital is OK.
"Helping people to see the impact of engineering and making it relevant to them is a big barrier for the industry."
Looking to future developments, Mine is concerned about embedding unconscious bias into artificial intelligence, as it evolves from machine learning. She says: "I'm not an expert, but having read numerous articles about it, it is clear to me that we must have diversity in the development of AI.
Questioning a career in tech?
For anyone considering a tech career, Mine recommends that people ask questions, learn about technology, and what makes it compelling. Also, it depends on what area of tech people want to work in that determines the skills they need.
"If you want to be an account in technology, you need to learn accounting," she argues. "If you want to be an engineer, you need to learn engineering. If you want to be an executive, you'd better do an MBA or get finance skills. If you want to be in marketing, you can't understand customers' drivers and business requirements if you don't understand the technology."
Among the many highlights in her career, Mine is incredibly proud of being able to help people and, in her current role at Nokia, building an effective team of people working in 11 different countries and coaching and supporting them. Communication skills have also been important, even more so in the current coronavirus pandemic, with people working remotely.
Her key messages are: "Courage is a muscle, use it by pushing out of your comfort zone. Also, tech is so cool, how could you not be excited about it?
"I'd encourage anyone thinking of going into tech to do it. Be realistic about what success looks like, and finally, plug-into the right networks."