Aicha Zerrouky, DE&I Practitioner and Business Development Director Headspring Executive, explains how mindsets and behaviours haven't changed.
Companies say DE&I is their top priority, so how can businesses really address changing mindsets and behaviours?
On the surface, we're living in great times for diversity, equity and inclusion (DE&I). A spotlight has been focused. It took some terrible events to make the world sit up and realise that something had to be done.
Now, change is apparently happening. But, while there is a lot of talk and outward change, is anyone really looking at the details? What progress has been made beyond the surface? Are we really better off than we were three years ago?
While businesses need to be seen doing the right thing, there seems to be a widening gap between systemic change and virtue signalling. So, is DE&I just a trend to be 'washed'?
What is DE&I washing?
In the last two years, corporate leaders have jerked into action on DE&I. Promising more to prevent discrimination, root out systemic racism, and build inclusion into their businesses. Social media went wild as brands took to bragging about how they'd tackled the problem. And labels, such as 'inclusive business', began to appear.
But the problem with labels is that they are easy to apply. It's much more difficult to make a quantifiable change. And according to the Fawcett Society, in 2022, 75% of women of colour still reported having experienced racism at work. At the same time, 61% of women reported themselves as having to fit in at work.
When I speak to people and some organisations, many have admitted in confidence that they feel the 'glass ceiling' is getting thicker to crack. On the outside, there is openness to talk about DE&I and some movement around representation, but on the inside, the systems designed to oppress marginalised communities are thriving.
So, how do you know if a business is DE&I washing? 
The difficulty with diversity washing, referred to by Vern Howard as focusing on representation at the expense of inclusion and equity, is that you often have to be inside a business to know it is happening.
From the outside, it's easy to make it look like a culture is improving. If representation is more robust, or there has been evidence of some DE&I progression, it seems like a business is making strides. The problem is that those within the business still experience blockages, which are becoming more invisible and difficult to call out.
It seems we are slowly diluting DE&I into sustainability. Company leaders say that DE&I is their top priority, managers are desperate for support in this area, and HR is struggling to meet short and long-term goals. Everyone is losing, even those maintaining the status quo: they are not fulfilling their organisation's full potential.
From the board level down, DE&I is a topic of interest because everyone knows how good it will make the company look. But change doesn't happen because, at its core, DE&I is a poorly executed PR exercise. Mindsets and behaviours haven't changed. And that needs addressing.
Why are we seeing DE&I washing instead of change?
Simply because it is easy. With the spotlight on DE&I and social injustice more broadly, businesses have no choice but to show they are paying attention to the mood of the moment. They can see the reputational risk in not taking action and the potential brand differentiation that good DE&I policies bring. And it's easy to say all of the right things. But just because lip service is being paid, it doesn't mean that the people behind it believe in that change or even that it is necessary. DE&I is too often viewed as a way to boost profits or help a company survive. It is risk mitigation rather than essential social and societal change.
So, while a whole raft of companies made very bold statements about inclusion in 2020, in 2021, a survey showed that 65% of trans people hide their gender status at work -underlining the complete disconnect between what was said and what is actually happening.
While huge investment has been put into calculations and understanding the gaps in inclusion and ethnicity, until businesses instigate system culture change from the board level down, there can be no sustainable change to DE&I.
How can businesses begin to turn DE&I talk into action?
There are various ways employers can approach genuine DE&I. Learning and development (L&D) plays a part. You're starting in a good place by ensuring that there are equitable opportunities for employees to progress, developing the skills necessary to become managers, and learning the softer skills necessary for people management. But too many firms are cutting their L&D budget to focus on hiring diverse talent – and spinning the diversity PR line – which will never fix the problem. And besides, actual change never starts at the bottom.
If we really want to make an impact, we have to change people's mindsets. Not just in the workplace. Not just helping them to see the financial and business benefits of box-ticking and bandwagon-jumping. We need to transform them as human beings. Help them believe that fairness and inclusivity should be so much of a way of life that no one notices it anymore. Let alone sees it as a PR opportunity. And that needs to start at every level of the organisation and more so in the boardroom, with true accountability for integration and equity built into every business' core.
It's no secret that the world is again on the brink of an economic crisis. COVID-19 battered the economy. And it hasn't gone away. The war in Ukraine is putting pressure on more than the countries directly involved. The fuel shortage and attendant price increase are squeezing both businesses and individuals. And, when you add in the current political instability in the UK, businesses are under a lot of stress.
With budgets being reviewed and attention elsewhere, it's not going to take much for DE&I to fall off the agenda. To allow DE&I washing to be accepted at face value. But if we lose this momentum, nothing is ever going to change.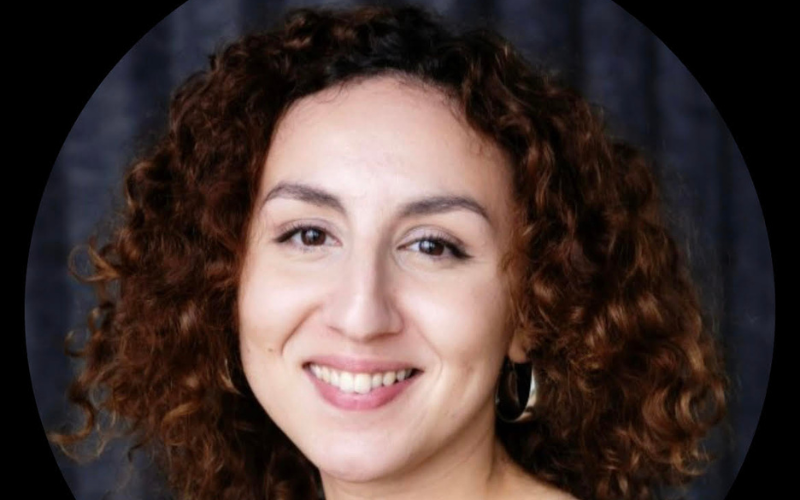 Aicha Zerrouky, DE&I Practitioner and Business Development Director at Headspring Executive – a joint venture between the Financial Times and IE Business School established in 2015.