Coming out in the workplace is never easy. We spoke with Scarlet Marie Morgan – a transgender employee who has worked at Allianz for five years, and in fact, began her transition while working at the financial services firm to learn her experience.
How did Allianz support you when coming out as transgender?
I was terrified, to begin with – as a gay male, no one really knew. The day after the announcement was made to the Birmingham office, I felt an array of emotions and was slightly apprehensive – how would my colleagues react? The support I received was incredible, and I felt at that point, that I could finally be my true self.
I knew I worked for a company that was inclusive but to 'come out' in this way was still a big step. At the time, we didn't have a specific "coming-out" policy. But through discussions between the HR team and me, we created one which was drafted and signed off in only a few months. Anything that we didn't already have in place for transgender colleagues or that could help me was solved immediately. The team leader called me every day, and I was offered time off for medical appointments – I really can't fault them.
I know people think that in these articles, everyone is always going to say how amazing their company is, but it's a completely honest opinion. I will always thank Allianz as, without their support, my journey would not have been half as smooth.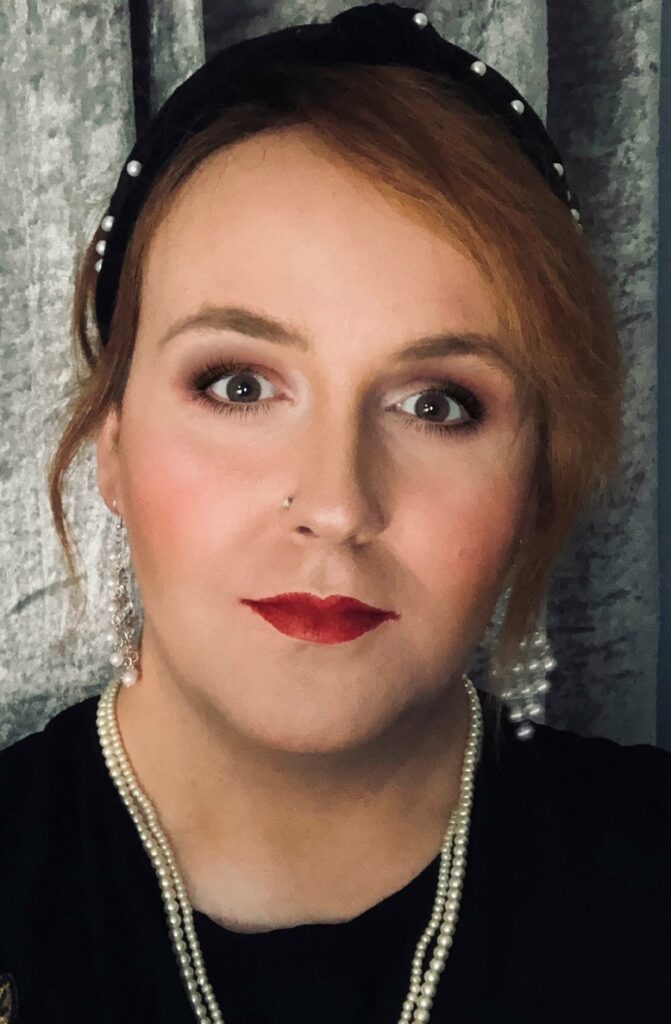 Half of all trans and non-binary people hide their gender at work, how can workplaces make them feel safe?
The key thing in my view is to make it the norm. When I came out, it was a huge thing, with some thinking that I might even be coming into the office in drag! Given these topics are only just being discussed in schools, the key to breaking down barriers is education and making people aware of what it means to be LGBTQ+.
Our HR team has been incredibly responsive and has worked with me to devise a 'coming out' policy and a new training programme so that those new to the company are aware of the different types of people who work here. The expectations we set as a company. It's up to workplaces to make it clear that they will not accept bullying or harassment in any form.
It's not just about words, it's also action, and a concrete example of change is Allianz's toilets. We've worked together to change ours, so they are branded as "identify as male" and "identify as female" – alongside a separate gender-neutral toilet. This kind of action is essential to ensure that everyone is comfortable when at work.
How can the corporate world become more inclusive towards the LGBTQ+ community?
It's all about representation. While it is great to see companies saying that they are "inclusive" and "diverse", often those running the events and awareness days are not part of the LGBTQ+ community. While we must have allies supporting us, to reach true inclusivity, there needs to be involvement from the community.
To increase representation, we need to drop the stereotypes. I'm loud and flamboyant and, like a large part of the LGBTQ+ community, I am different! We thrive for change and new ways of thinking because we have to fight for things as simple as using a toilet. I think companies should ensure that when recruiting or looking at promotion rounds, they look "outside the box" and ensure that they are hiring a diverse range of people.
Companies should also ensure that they have communities in place that can give a platform to LGBTQ+ people. For example, at Allianz, we have the UK Pride Community, which is employee-led and provides a platform for people to discuss issues and make changes. The community also run awareness events and work closely with the other employee networks within Allianz.
Where has the corporate world gone wrong?
There is a tendency for LGBTQ+ issues to be seen as a fad which receives a lot of attention for Pride but quickly fades away. But this isn't a fad – this is about people's lives. Companies need to ensure that as well as raising awareness on social media for Pride Month, they have the policies and Groups in place to support trans people not just when they come out, but throughout their time at the company.
The good news is that things are changing quickly – I'd say that in 2020, we've seen a huge shift in attitudes and practices compared to three or four years ago, with companies taking these issues more seriously and giving a platform to LGBTQ+ voices.
How inclusive are Allianz as an organisation?
Incredible – Allianz is like a family. The attitude when I came out could easily have been "we pay your wages, we don't need to do this". Instead, the response was "let's help you out!"
The company recognises that diversity isn't one dimensional and covers a range of topics affecting lots of different people. We celebrate everything from International Women's Day, Lesbian Day, World Aids Day to Black History Month – the entire calendar is full of every single important event for each type of person. They are honest – sometimes, we can't spend as much time celebrating one day as others, but there will always be a social media post, a mention in an email or an event to show that everyone here is being considered.
For people who want to play a more active role in one or more community, we also have a range of employee networks. These are voluntary and include gender, cultural diversity, mental health and working parents. They offer support, networking opportunities and fun as well as helping to ensure that all voices are heard. They help Allianz make meaningful change.
You recently became the Allianz Pride UK Network Lead, what does that role include?
The Network works to promote an inclusive and diverse workplace and raise LGBTQ+ issues at Allianz. We come up with fresh and exciting ideas to raise awareness, celebrate Pride and support our colleagues. As part of the Diversity and Inclusion steering group, our team meets our chief executive officer Jon Dye and chief operating officer, Stephanie Smith every month to discuss any issues and to share ideas. Having this support from the top means that we have a culture where we don't just talk about it, we can make things happen.