A drive for greater equality, diversity and inclusion (ED&I) has seen the use of anonymised or 'blind' job applications sore across the UK this year.
According to new data from talent acquisition software provider Tribepad, blind job applications have risen by 271% as companies respond to widespread calls to improve ED&I during the recruitment process.
The time has never been more important for real progress to be made on workplace diversity as research shows that many unconsciously approach recruiting based on split-second judgements. This could be based on accent, race, looks, gender, age, weight and height.
Currently, based on job applications placed on Tribepad's platform, less than 1% in the UK are anonymised – a figure that desperately needs to improve.
Anonymous applications
In promising news, new data, based on users of Tribepad's software, shows that their use of anonymised job applications has jumped by 48,031 (271%) when compared to last year. This huge rise demonstrates businesses are finally putting ED&I at the heart of their recruiting strategy, choosing new hires based solely on their talent, rather than their background.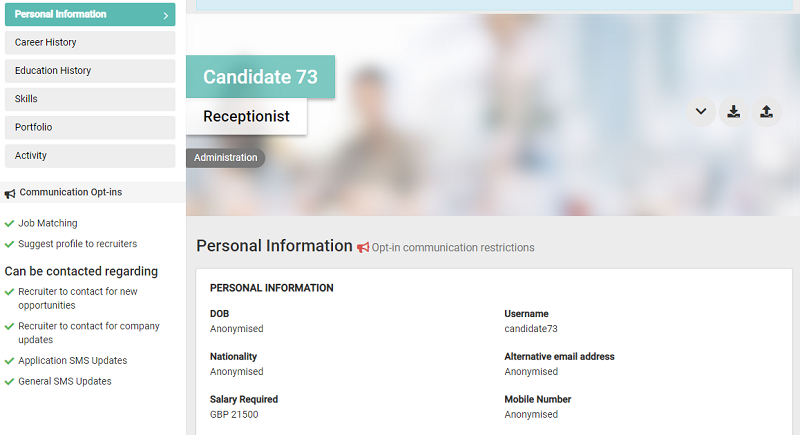 Coventry Council
The public sector accounted for 56% of the 271% increase in anonymised job applications across all sectors analysed. In recent months, Coventry Council has seen an impressive increase in Black, Asian and Minority Ethnic candidate applications, with a rise from 18% to 39%, since adopting Tribepad's Anonymous Applications feature; which helps reduce unconscious bias in the recruitment process.
Sam Griffin, Recruitment Manager at Coventry City Council, said: "It's critical for public sector organisations that their teams reflect the communities they serve. So at Coventry City Council, we're very proud of the strides we've made in improving the diversity of our recruitment process. We believe that anonymising the application process is a good tool to help deliver on our ED&I commitments, and many organisations across industries could see these benefits."
Tech for good
The research shows that in 2019, just 17,734 job applications were anonymised, while in 2020 a staggering 65,765 applications were completed using Tribepad's Anonymous Applications feature. As more and more businesses harness tech to make recruiting fairer, the job market is on track to becoming an equal, and diverse level playing field – which is critical in the COVID-19-hit recession market. 
Tribepad analysed 11,338,793 job applications processed via its platform. The findings reveal that the sectors leading the way when it comes to harnessing Tribepad's Anonymous Application services include; public sector, infrastructure, professional services, charities and finance.
The public sector accounted for 56% of the 271% increase in anonymised applications across all sectors analysed. Highlighting that the public sector is putting pledges to improve D&I into action by using technology to make the recruitment process fairer for everyone. 
Reducing the risk
The Anonymous Applications feature of Tribepad's recruiting software allows all applications to be totally anonymised – until they reach the second round of the interviewing process – including; names, genders, DOB, location, nationality and education. That way, hiring managers and recruiters don't limit their application pool, reducing the risk that unconscious bias impacts who is hired.
Dean Sadler, CEO at Tribepad, comments: "Reducing the impact of unconscious bias when hiring is one of the most powerful ways to increase diversity. 
"To increase the diversity talent pool in the workplace, businesses need to build diversity recruitment programs that ensure everyone has equal opportunity to succeed, grow and thrive – whatever their background.
"This is why Tribepad's Anonymous Applications solution is a step in the right direction for businesses to embrace workplace diversity. The software gives recruiters a better indication of a candidate's ability based on the skills presented to them on the application, identifying whether they're a good fit for the role and the company – rather than an unconscious decision based on the person's background."