The answer will ultimately depend in large part on how organizations approach training, developing, and retaining these workers.
"Companies need to have an intentional approach to engaging and challenging these women," says Shannon Hassler, a principal with the Advancing Women Worldwide team at Korn Ferry. "That will help retain them and get the most out of what they bring to the organization."
A confluence of factors—among them a higher minimum wage, historically low levels of unemployment, a looming talent shortage, and more flexible working conditions—has led to a roughly 4% increase in employment for single mothers aged 25–34, the biggest gain for that demographic since the '90s.
Even more telling, according to a New York Times analysis: most of the growth is among women without a college degree. "There's a significant cultural shift going on in terms of what good talent is in reality versus what it looks like on paper," Shannon says. "If you are good and can help an organization where it needs help, a degree doesn't matter as much."
Shannon says that momentum from the economic and cultural environment is propelling single mothers without college degrees into the workforce. The increase in remote work made possible by mobile technology, innovations such as job sharing, and the rise of the gig economy are all enablers of the current employment gains for this group.
For single moms, "what we find at all levels is that flexibility is absolutely key," says Shannon, pointing to things like doctor's appointments and childcare costs as examples.
"The organisations that really understand what it takes to have work and life in harmony will win because they will be able to get higher levels of engagement and longer-term commitment from talent."
Take healthcare, for instance. Shannon says the industry's 24/7 nature gave it an easy out when it came to flexibility. But in the face of a massive talent shortage, the industry has gotten more creative with hiring and scheduling. As a result, jobs in nursing had the highest growth in employment for young single mothers over the last four years.
But she cautions that economic conditions can and do change and that having a good paid-leave policy, for instance, isn't going to solve everything. The concern is that the current strides this historically overlooked segment of talent is making will be fleeting and that when the economy eventually turns—as many experts predict it will—they will be pushed out again.
That's why Shannon says now is a good time for leaders to reflect on how they select and develop employees. An opportunity exists, she says, to put employees with high potential front and centre: "In a talent economy like we are in today, organisations discount talent at their own peril."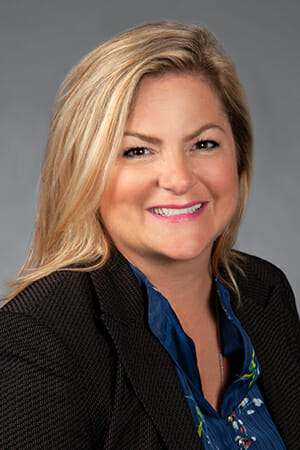 About the author
Shannon Hassler is a Principal at Korn Ferry, driving the expansion of their Rockefeller Foundation-sponsored Women CEOs Speak research. She is also furthering the firm's work with client organisations to realize the full power and potential of their female talent. She is a frequent speaker on women in leadership. Bio >