Shaun Lavelle, SVP & General Manager Card Not Present USA, Paysafe Group, and Executive Sponsor of Paysafe's LGBTQ+ employee network, explains why firms need to work harder on bisexual inclusion.
With some experts anticipating that the bi community is larger than the gay and lesbian communities combined, how do we make sure our workplaces are more inclusive for our bi colleagues, whether they're out or not?
Why is bisexual inclusion so important?
Almost two in five bisexual employees are not out at work. That's a simply staggering number. And with some stats saying there may be more bisexual people out there than gay and lesbian people combined, it's not a stretch to say that someone you know is definitely bisexual and is likely hiding it.
What's more, 49% of bisexual men and 34% of bisexual women aren't out to their colleagues. And work isn't the only area where bisexual people hide their identity. In fact, only 20% of bi people are out to their families.
So why are so few bisexual people out?
Visibility is a huge issue. Despite more and more celebrities coming out as bisexual – Lady Gaga, Jameela Jamil, Frank Ocean, and more – the fact remains that B is often the invisible letter in LGBTQ+.
This is because of bi-erasure. That term might be unfamiliar to you, but it's a phenomenon that occurs due to outdated stereotypes: that a man who identifies as bi is secretly gay or that a woman who identities as bi is just "experimenting".
This invalidation of bisexual identities and attraction means that many bisexual people worry that, if they come out, they won't be perceived as their whole selves, but rather in a transitory state, in a "phase" on the way to something else.
How does bi-erasure impact bisexual people?
What makes bi-erasure so insidious is that it can be from both straight people and the LGBTQ+ community.
We often assume compulsory heterosexuality when we see a man and a woman holding hands. But in the same way that we can't assume their gender identity, we also can't assume their sexuality.
When a bisexual person enters into a relationship, whether with someone of the opposite or another gender, it does not erase their bisexuality; they still exist wholly as themselves within that relationship, with their own identity.
Indeed, many people who are bisexual are assumed by LGBTQ+ people to be mere allies rather than members of the community, which can be hurtful for those who have made the often scary step to attend their first LGBTQ+ events.
What can we do to create better bisexual inclusion at work?
It's well documented how detrimental it is to people who can't be their whole selves, whether at work or otherwise: your performance is impacted, your ability decreases, your general wellness drops. This, alongside your very existence being questioned by everyone around you, is a tough place to live in.
With so many of our colleagues fearing that they can't come out in the workplace, it falls to us to ensure that, if they wish, they can bring their whole selves to work.
Speak out: this can't be repeated enough. There are lots of old and strong stereotypes about bisexual community, including being "greedy" or "sitting on the fence" regarding their sexuality. If you hear them repeated, whether it's during a water-cooler chat or in a meeting, speak out against them firmly if you feel safe enough to do so.

Be actively inclusive: often, many people see LGBTQ+ inclusion as solely down to the L and G, or the L, G and T. The B requires equal time, weight and attention – call out biphobia and promote bi-acceptance specifically.

Be institutionally inclusive: incorporate bi-inclusive examples into your trainings, make sure that policies are bi-inclusive, and ensure bi representation in collateral and communications.

Take it seriously: biphobia is just as serious as homophobia and transphobia. Discrimination should not be tolerated towards anyone: we should commit to combatting it wherever and against whomever it exists.


Bi-inclusion has a long way to go in many organisations around the world. But if we work together, stand up, speak out, and take proactive steps towards a more inclusive workplace that works for everyone, we will be able to achieve it.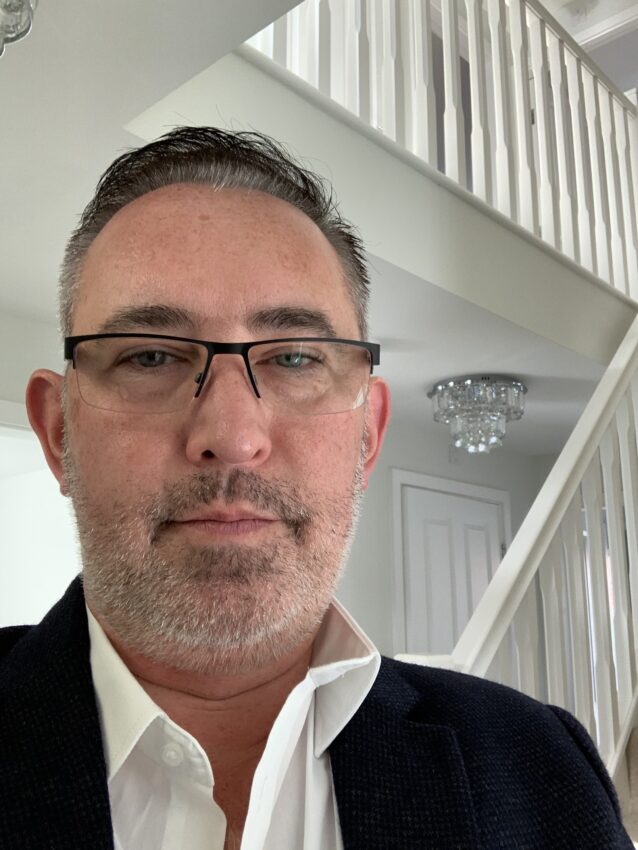 Shaun Lavelle is SVP & General Manager, Card not Present at Paysafe Group.