Children's entertainment, which teaches inclusive ideas and the positivity of cultural differences using realistic, complex characters, could help parents teach diversity and inclusion at home. But is this content readily available and why aren't the stereotypical tokenistic characters we regularly see on our screens, good enough?
In recent time, most people have faced new challenges, the lockdown has flipped the way people work, communicate, and learn, including for children too. Many parents have struggled to adapt to the difficult task of homeschooling, so much so that a national helpline "StarLine", which allows parents to speak with teachers and education specialists, has been set up.
If parents require this kind of support with traditional school subjects where readily available resources are abundant, can we expect them to know how to teach young children about diversity and inclusion as well? Especially considering that there is a lack of good diverse educational content available for preschool-age children, a fact that has been highlighted to parents even more so in recent months.
The BBC's new initiative 'Tiny Happy People' highlights the importance of educating young children before they start primary school which is a great start. But there is little other content like this and a growing need (and demand) for more culturally diverse content that can help support parents to have conversations about diversity and inclusivity. A report from Hopster showed that BAME characters are often 'pushed' into the background of children's TV shows, and only six out of the 50 shows studied had a BAME lead character.
As someone who has been campaigning for equality and visibility of marginalised groups in the media for many years, deciding to provide diverse educational content that isn't available elsewhere seemed to make sense. That's how 'Zayn and Zayna's Little Farm', a preschool-age animated show following a British Muslim family who live on a farm, was created. The show has been released on YouTube and teaches all children (and parents) about mindfulness, sustainability and diversity, in a fun and creative way.
It's important to teach children about diversity at a very young age in a bid to tackle racism within future generations. This is needed to create diverse workspaces where everyone is represented, respected and comfortable in their environment. To facilitate this journey, parents need support and unbiased resources at home to provide children with honest and real content that brings diversity into their homes. The media needs to take more responsibility in providing parents with these tools. Children need the opportunity to watch and identify with a truly diverse cast of characters. More importantly, these representations need to have diverse characteristics.
What is tokenism and how does it affect children?
The Cambridge Dictionary defines tokenism as "the result of pretending to give advantage to those groups in society who are often treated unfairly, to give the appearance of fairness." This is often seen in the workplace, but can also be seen in the representation of characters in children's media. Tokenism is seen using multi-coloured animals, for example, using inauthentic, tokenistic narratives to tick the diversity box or to tap into a new market for financial gain; but not reflecting the necessity of genuine diverse content.
This is an 'easy fix' attempt at showing diversity, and it isn't good enough in 2020; a time when we need to be not just learning from the recent Black Lives Matter movement but making positive changes. The movement has created awareness and companies have insinuated they'll take action in response, but we are yet to see any results. Broadcasters need to be implementing changes following their pledges to provide more diverse representations. In-depth, diverse characters like Zayn and Zayna who teach diversity and help parents to educate their children need to be seen, as opposed to tokenistic characters that reinforce stereotypes. Broadcasters are 'playing it safe' which doesn't educate children on diversity and can fuel racism in schools, and down the line, the workplace.
In recent years the UK has seen a rise in hate crimes aimed towards minorities. According to The Home Office, race hate crimes went up by 11% in 2019 compared to 2018. One solution to reduce these crimes in future generations is to provide early cultural diversity education. Children start to develop personality traits and attitudes at preschool. Without a push to change the current representation of minorities in the media or altering school curriculums, there is no educational counter-argument to racism being presented to children.
Exclusions for racism in primary schools have risen by 40% in the last decade (according to a BBC news analysis). This demonstrates how early racist attitudes are developed and how important early education is to show cultural diversity as the norm and as a positive aspect of life.
Children being taught about multiculturalism before they start school would additionally benefit parents (who too could learn) and teachers, who would be welcoming school starters with inclusive ideas and a willingness to learn about different cultures and religions.
Tips for teaching your child about diversity
Despite there being a lack of support from mainstream media when teaching diversity at home, there are still plenty of small changes we can all make to educate ourselves and our children. Watching travel and cookery shows from around the world opens minds to multiple cultures and food, demonstrating how cultural diversity is positive and normal. Talking and sharing ideas honestly with children about the benefits of a diverse society and the opportunities it provides for all of us is another great way to open the door to conversations and encourage understanding and acceptance of differences.
At Safi Productions, when developing Zayn & Zayna's Little Farm we are aware there is a gap in available children's educational content featuring a fair representation of multiculturalism, ethnicity, race and genders. We have created a programme that offers a diverse range of human characters in real-world scenarios to help children identify with the diverse communities around them through communication and creativity. Bringing more diverse content on our screens will pave the way to creating more cultural awareness, understanding and acceptance within our homes and beyond.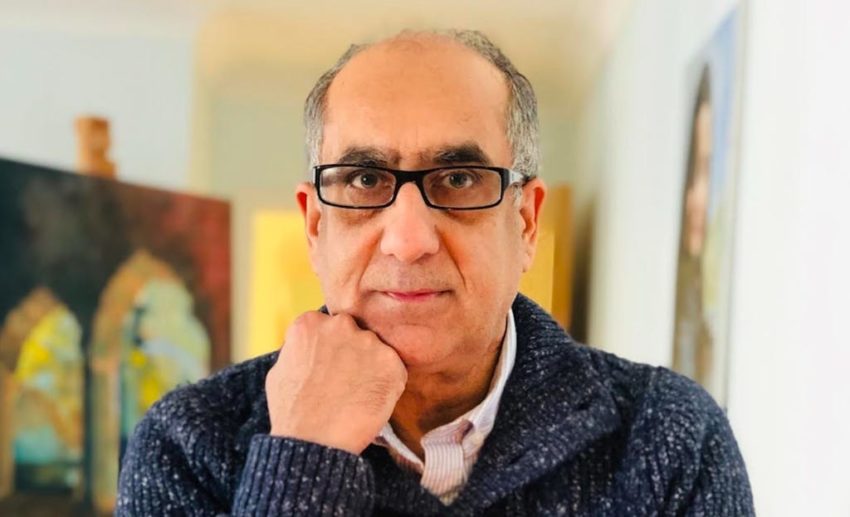 Wa'qaar A Mirza is co-founder and global CEO of Safi Ideas. An accomplished British entrepreneur with over 30 years experience in direct response marketing strategy, Mirza has held senior executive positions at leading global media, financial and consumer brands including PWC, British Telecom and HSBC.