Women now hold 25% of the five critical C-suite positions. That's an increase from 23% in 2018, according to recent Korn Ferry analysis of the USA's 1,000 largest corporations across eight industries. Still, women hold a majority of only one of those spots, chief human resource officer (CHRO), and only 6% of CEO spots are held by women, unchanged from 2018.
The onus is on both women to seek out experiences that can help them lead and organisations to create an environment where women can succeed, says Jane.
C-Suite analysis
The Korn Ferry analysis reviewed the positions of chief executive officer, chief financial officer, chief information/technology officer, chief marketing officer, and chief human resources officer. Among the eight industries, retail has the highest percentage of female CEOs (12%).
In contrast, healthcare has the fewest, at 1%. Women hold 55% of the CHRO spots across industries; only retail doesn't have at least half of its CHRO spots held by women, and even there, women have 49% of those roles.
Dan continues: "Woman CHROs bring several competencies to the table, including collaboration, agility, empathy and an ability to coach and influence that are critical to successfully optimizing the leadership of an organization."
>See also: FTSE companies urged to appoint more women leaders
The CMO role saw the biggest percentage increase of all C-suite roles, rising to 36% from 32% in 2018. The financial industry has the highest percentage of female CMOs at 53%, up from 45% last year. Energy has the lowest percentage of women CMOs at 20%.
Gender bias and inequity
About 45% of employees at the nation's largest firms are women, according to various studies. But female representation diminishes considerably up the leadership ladder.
It's hard to pinpoint precisely how gender influences hiring and promotion. Some argue that women choose human resources rather than finance and family over career. Others point to implicit bias, overt discrimination and disadvantaged structures that drive women away. Many of the women who have become CEOs at large organisations say they hadn't even considered vying for the top spot until they had a sponsor tell them they were well-suited for the role.
Whatever the historic reasons for the lack of representation, companies must commit to developing a pipeline of women leaders, experts say. "It's critical that both talented women and those around them focus on creating a clear path for advancement," Jane says.
>See also: How to get more women on the journey to technology leadership: Two female IT leaders speak up
Authors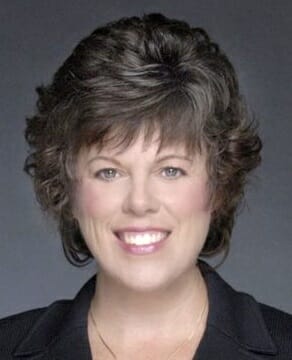 Jane Stevenson
Global Leader for CEO Succession and Vice Chairman, Board & CEO Services, Korn Ferry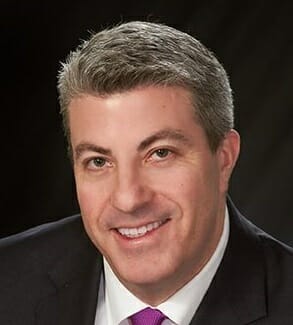 Dan Kaplan
Senior Client Partner, Korn Ferry