Earlier this year, the all-male board ceased to exist in FTSE 350 companies, for the first time in the 450 year history of the London Stock Exchange. Unfortunately, this was short-lived, with both Domino's and Aston Martin reverting to all-male boards in June.
This disappointing return of the all-male board has highlighted the ongoing, persistent lack of diversity at the highest level of some of the UK's largest companies.
In February 2020, it was announced that a third of all board positions in the UK's FTSE 100 companies are now held by women, one of the key targets of the government-backed Hampton-Alexander Review.
This is undoubtedly promising progress, with this figure standing at 12.5% less than a decade ago. However, there is still a lot of work to be done, with more than 100 companies across the FTSE 350 still falling short of the 33% target.
Furthermore, figures from the Hampton-Alexander Review reveal worryingly low numbers of women senior leadership and key executive roles in FTSE companies – for example, just 15% of FTSE 100 finance directors are women.
It is also not just a lack of gender diversity that is a concern; the government's Parker Review report published at the beginning of this year showed that 63% of the FTSE 100 have no board members from ethnic minority backgrounds.
Why a diverse junior talent pipeline is the key
While pressure is growing for businesses to become more inclusive and diversify their senior leadership teams, the chronic underrepresentation of minority groups in the past has resulted in a shortage of leaders from varied backgrounds.
Meaningful change is therefore unlikely to happen overnight. Instead, successfully tackling this particular issue will be a more long-term undertaking, and as part of this, we need to ensure that we are building diverse businesses from the ground up.
Only by actively working to build a diverse junior talent pipeline will businesses naturally have diverse representation at board level in years to come.
With it shown that companies with gender and ethnically diverse workforces not only outperform their competitors financially, but also enjoy improved motivation, innovation, and talent retention, there is really no reason for businesses not to embrace diversity at all levels.
With this in mind, employers need to ensure they are attracting exciting young talent from a range of sources and creating an environment in which they can thrive, regardless of who they are or where they have come from. 
Widen the talent pool
For some of the UK's largest and best-known companies, competition for entry level roles and graduate schemes can be extremely fierce. As a result, they can afford to be extremely selective about the applicants they accept.
This has left many hiring a disproportionate number of candidates from more prestigious schools or universities, labouring under the false impression that they will automatically be the best qualified. Some may even focus their recruitment efforts solely on these institutions.
In order to achieve greater diversity, businesses must actively work to widen their talent pool, publicising their roles to a wider variety of people and encouraging them to apply. Businesses should consider partnering with less obvious universities, attending a greater number of university job fairs, as well as paying more attention to job fairs and other events aimed at non-graduates.
Apprenticeship schemes can also be a brilliant way to tap into a rich seam of enthusiastic, diverse junior talent that may otherwise have been overlooked.
When working with recruitment consultancies, it is also vital that businesses only use those that share their attitude and values when it comes to diversity, and have their own comprehensive strategies in place to ensure inclusivity.
Neutralise job adverts
If not worded carefully, job adverts can be inadvertently off-putting to many candidates – especially those with limited experience when it comes to applying for jobs. For example, certain language can create the impression that employers are exclusively interested in candidates from particular backgrounds. In order to avoid this, businesses should make use of proofing tools which can effectively identify words or phrases that may unintentionally discourage applicants from certain groups.
Similarly, job postings that are too specific have been shown to be a deterrent to women. Many will only apply to jobs when they meet 100% of the requirements, while men will apply if they only meet 60%. Businesses can help to address this imbalance by making it clear which skills or competencies are essential for the role, and which can be acquired on the job. They can also explicitly state on adverts that applicants do not need to meet all of the listed criteria to be considered for the role, which can prove very powerful.
Tackle unconscious bias
Unconscious bias can be a common issue when hiring at all levels. If left unchecked, assumptions may be made about candidates based on factors such as their age, gender, or background, which can result in them missing out on opportunities they would actually be well qualified for.
This can be a particular issue for young people with less experience, which can mean other aspects of their CV end up carrying more weight.
There are a number of strategies that can help to reduce unconscious bias. Anonymising CVs by removing any potentially identifying information is simple but can be very effective, as it means that candidates are judged on their qualifications and experience, not their name or the school they attended.
Businesses can also invest in anti-bias training, which teaches those responsible for recruitment how to recognise their own unconscious biases and gives them the tools they need to approach the process more objectively.
Recruiting diverse junior talent is one of the most important, effective long-term strategies when it comes to building a diverse workforce. By identifying which demographics are underrepresented at senior level, businesses can ensure they are recruiting a sufficiently broad range of people at the beginning of their careers into the areas from which board and C-Suite level staff are most commonly sourced.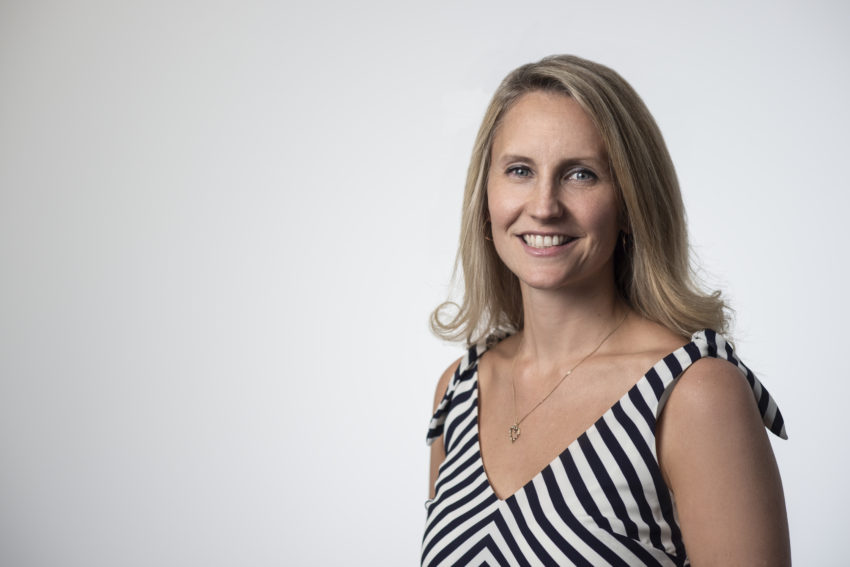 Rebecca Roycroft, Senior Director Global Emerging Talent Operations at global technology training academy and talent provider, mthree