Goldman Sachs is historically the bank other companies hire when they want to go public. The bank was the top lead underwriter of IPOs of US firms and No. 2 of non-US IPOs in 2019.
But starting this summer, Goldman Sachs says it won't take a company public unless there's at least one woman or another person of a diverse background on the company's board of directors, even if it means losing out at least in part on potentially hundreds of millions of dollars of revenue.
In 2021, the bank will raise the threshold to two diverse directors, which includes diversity based on sexual orientation and gender identity.
Better business
Goldman's new policy is reinforcing the idea that having a diverse voice in the boardroom is generally good for business, says Tierney Remick, vice-chair of Korn Ferry's Board and CEO Services practice. "Companies serve many different customers, and they need to understand those different perspectives, needs, and opportunities," she says.
To be sure, taking a company public is a lucrative business. Goldman Sachs earned nearly $319 million in advisory fees from the 59 IPOs it underwrote on US exchanges last year, according to an analysis by Bloomberg Law.
In theory, Goldman Sachs risks losing out on some future lucrative IPOs as other investment banks without the policy try to win the coveted bookrunner, or lead underwriter, spot.
Had Goldman Sachs' policy been in place last year, the bank could have lost up to $101 million in underwriting fees, nearly one-third of the business, from as many as 18 US IPOs, according to Bloomberg Law.
The flip side
On the flip side, of course, the stance could encourage new business, experts say. And it may help shape firms that are aspiring to go public.
Investment banks usually have some sort of relationship with a private company well before that company thinks about going public, says Michele Pollack, a Korn Ferry senior client partner. The policy may be a way to get more private firms to think about diversity and might spur other banks to consider similar policies. "Goldman's point isn't 'We don't want to do business with you,'" Pollack says.
When he announced the new policy, Goldman Sachs' CEO David Solomon called it a small step but one that was "right." "This is an example of us saying, 'How can we do something that we think is right and help moves the market forward?'" he said.
Time for change
The Goldman Sachs mandate is the latest in a series of signals from powerhouses both public and private that nondiverse boards are no longer acceptable.
BlackRock Inc. and State Street Global Advisors are voting against companies without any female directors. A new law in California places penalties on companies headquartered in the state with all-male boards, while several European countries mandate having women on public company boards.
Almost half of the open director spots at S&P 500 companies went to women last year, and for the first time they made up more than a quarter of all directors. In July, the last all-male board in the S&P 500 appointed a woman.
A way to go
However, women are not as well represented on the boards of private firms, even those that want to have publicly traded stock.
Among the top 75 largest IPOs between 2014 and 2017, 37 went public with no female directors, according to 2020 Women on Boards, an organization that pushes for the firms in the Russell 3000 index to have women comprise at least 20% of directors on its boards. Even after those firms went public, only 15 of the 37 had added at least one woman director by May 2017.
The private-equity industry—critical in so many businesses—may be hurting the effort as well. Experts say many private-equity-backed firms have all-male boards, and when they do need new directors they often look within their ranks.
"PE is starting to get there, but it hasn't historically accepted board diversity," Remick says.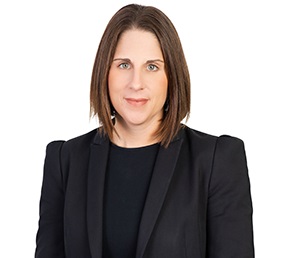 Michele Pollack is a Senior Client Partner and member of the Global Financial Services Practice. She is based in Korn Ferry's New York City Office.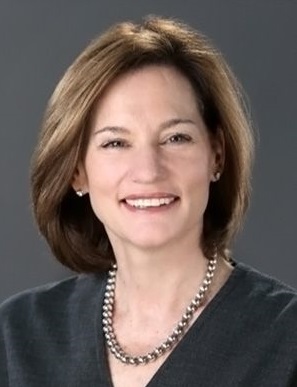 Based in Chicago, Tierney Remick is Vice Chairman of the firm's Board and CEO Services team and a member of the strategic CEO succession leadership team.