LGBT Great has launched its Global Top 100 Executive Allies initiative to mark Pride and spotlight executives from across the global investment & savings industry who have demonstrated allyship within their firms and across society. 
The Global Top 100 represent senior leaders who influence the diversity agenda, support the LGBT+ community and demonstrate a commitment to future action. All executives named have engaged in support of equality and inclusion and pledged support to self-education around LGBT+ issues. Several executives have also provided executive sponsorship for training and mentoring programmes and also a new industry research study.
Firms and individuals across the global investment and savings industry were encouraged to nominate executives who had gone above and beyond. Over three-hundred global industry executives were nominated from firms including T. Rowe Price, Legal & General Investment Management, St James' Place, Fidelity and Northern Trust. Each executive has had to satisfy the nomination criteria sufficiently. 
This comes at a time when LGBT+ issues are moving increasingly centre stage on diversity and inclusion agendas. There are more people than ever before identifying as a member of the community and even more 'coming out' as supportive allies. Fund houses need to do more to ensure that expectations are met. The global GPD of the LGBT+ market is estimated at $38trn per annum and it is a community that fund groups must support.
The launch of the Global Top 100 comes a day before postponed Pride events in London and New York. Pride has become a global beacon of progress and affirmation for LGBT+ equality, with the movements' success driven by the passion of the community and the support it's received from allies. The initiative is a powerful reminder of the support that exists from those in leadership positions and that allyship lives on despite adversity.
The initiative is part of the organisation's flagship Project 1000 campaign – a five-year mission to find and shine a light on one-thousand LGBT+ supportive ally role models.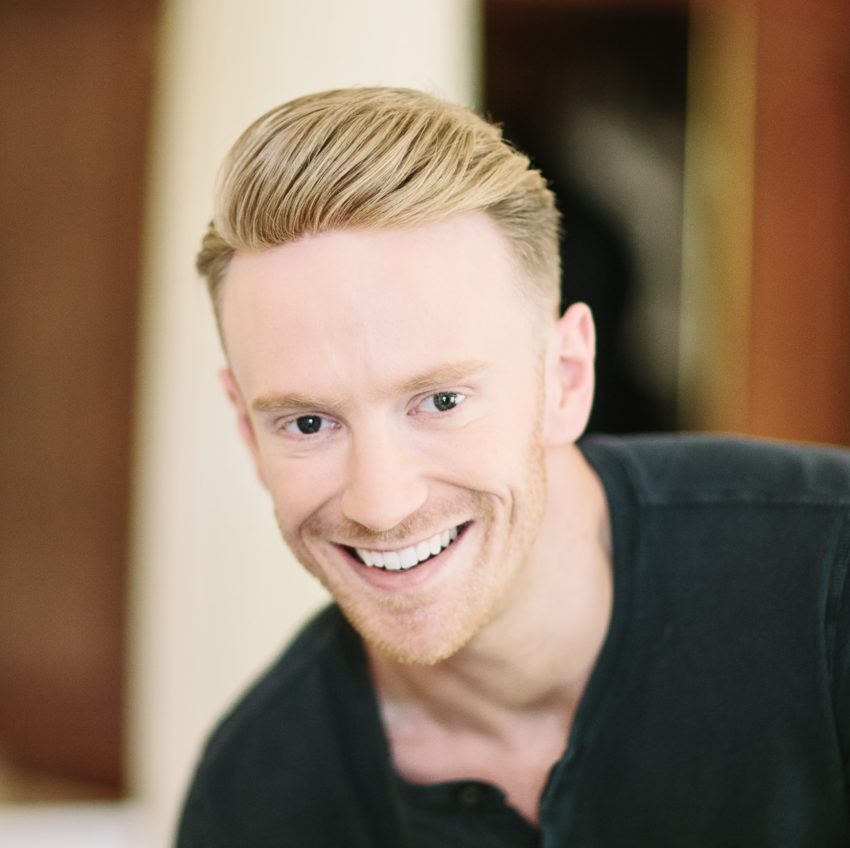 Managing director of LGBT Great Matt Cameron said: "In recent years, a spotlight on the investment industry's diversity & inclusion agenda has exposed many shortcomings, and nowhere is this more apparent than on LGBT+ issues." 
A study completed by the Diversity Project and Mercer revealed that 3% of the industry's workforce identifies as LGBT+ despite the equivalent figure globally being 10%. A second study by LGBT Great confirmed that only half of the workforce knows if their firm provides LGBT-supportive policies, while only 10% can identify visible allies at an executive level, despite 92% saying this was important to them.
"Executive allyship offers a real opportunity to change this by unleashing an influential taskforce of role models who can drive action," Cameron added.
Since the start of the coronavirus, executives have been engaged in a passionate conversation with LGBT Great on the role of allyship in helping the lesbian, gay, bisexual and transgender community. Engagement has been made easier by the normalisation of the video call and by leaders giving their time and attention to the task in hand through a more efficient means.
LGBT Great works closely with the Diversity Project and other inclusion initiatives globally. Chair of the Diversity Project, Helena Morrissey, comments: "The Top 100 initiative moves us beyond putting the under-represented people in charge of sorting out their own under-representation – which was obviously never going to work, but unfortunately is often the starting point for diversity initiatives.
"I learned a lot time ago that women talking to women about women's issues was never going to get us far without male allies – and the same is true for the LGBT+ community. Together is the only way.
"As well as Chairing the Diversity Project, and making sure this issue is prioritised, I'm a member of the Inclusion and Diversity Council at St. James's Place, where I'm a board director, so I can help to ensure that the work of LGBT Great flows through to SJP's broader diversity and inclusion agenda."
The one-hundred executives represent firms from America, the United Kingdom, Europe and Asia.
Click here to view the Global Top 100 Executive Allies list
Group Chief Operating Officer and General Counsel of Man Group, Robyn Grew, comments: "Allies are critical supporters and advocates. What stands an ally apart is their active choice to add their support and voice to representing others. Allies do not take the easy route of standing by passively, they stand up, they add their presence, their advocacy and they do so altruistically. That is a powerful combination."
Robyn is the Chair of Man Group's Drive (diversity and inclusion) steering committee and, in addition, is the senior sponsor of Man Group's LGBT+ network, Pride@Man. Robyn has been a key driver of Man Group's 'Paving the Way' campaign, which seeks to create a pathway for diverse candidates to enter and succeed within the financial services industry. She also leads and participates in various industry initiatives, including the Speakers4School programme and acting as chair of AIMA's Diversity & Inclusion Steering Group.
Head of Taiwan for Fidelity International, Szu Yi Chin, says: "I am proud to be recognised as a Top 100 Executive Ally and believe that everyone in the world deserves an equal place and to be proud of who they are."
Szu Yi is a passionate LGBT+ ally and she takes an active role in advocating for equality across Fidelity International in the Asia Pacific region by raising awareness.
Group Chief Executive of Schroders, Peter Harrison, comments: "It is a great privilege to be able to engage with LGBT Great. It deserves huge success and I am passionate about ensuring great talent has every opportunity to thrive and succeed."
Peter is widely engaged in improving diversity and inclusion across financial institutions and sits on the Diversity Project's CEO Advisory Council. He is also an outspoken supporter of LGBT+ diversity and inclusion at Schroders and provides executive advocacy globally.
Chief Executive of L&G Reinsurance in Bermuda, Thomas Olunloyo, says: "I am very proud to be an LGBT+ ally and will continue to be a passionate advocate for inclusion in the workplace that allows our teams to 'show up' in the most authentic way."
Alongside his advocacy for inclusion, Thomas has recently helped launch an industry-wide initiative to provide free laptops to Bermuda students and also an initiative with The Bermuda Chamber of Commerce to support restaurant workers during the coronavirus crisis.
Chief Client Officer of Blackrock, Mark McCombe, comments: "Pride month offers us a chance to hit pause, reflect and celebrate the strength of our community together – even if we are physically apart'.
Mark influences thinking at the most senior levels of the firm and is global executive sponsor of Blackrock's LGBT+ network, the Ability Network, and the founder of the firm's LEAD program which seeks to develop and mentor talent within the firm.
The Global Top 100 Executives Allies will be celebrated through the month of July as a beacon of progress within the funds industry.
DiversityQ and Last Word Media are the exclusive industry media partners of LGBT Great