Gapsquare, a payroll data specialist and fair pay software company, opens up about the impact coronavirus is having on the value it, and other businesses are placing on maintaining stable workforce structures.
During the second world war, there were many things we knew. We knew how to adapt; we knew safety was in doubt, we knew we had to be careful with our food and scrutinise where we spent our money.
What we didn't know was the extent to which we were on the verge of a transformation in terms of workforce structures and gender equality. Women came out of the war with a great deal more than its universal emotional impact; they came out with a sense of their own power. Power which changed who could work and where.
So too, as we talk and think practicalities in our workforce at present, must our employers begin to shift how we understand our workplaces. While we move our meetings and management online and rethink workforce structures, we must build on our power to change what employment has been until now. Employers are taking leaps of faith and offering employees trust in their ability to work remotely (when they can). Still, we must also make an effort to stop and ask, as we move forward as workplaces globally, what future awaits us on the other side of crisis?
A need for answers
In our recent webinar around workforce change and the current Covid19 crisis, some key themes around workforce structures emerged:
Communication – talking to and listening to your staff as an essential survival mechanism
How to adapt legally in times of crisis – Flexibility, furloughing and adapting workforce hours
Finance – How to plan, adjust and how to pay wages (and what happens when you can't)
In the next few weeks, we're going to consider these themes and how employer's reactions to them are shifting and changing employment for many of us. We are entering a new age of value and concepts of leadership within work. And what companies do now, how quickly they shift their focus to include people from a broader range of experiences and skills, could quite possibly define them.
Managing your workforce structures
As you change the way your people work, take note.
Three social phenomena were immediately apparent as we shifted to WFH practices:
Some of us have more responsibilities at home – in a recent Gapsquare video discussion with Osborne Clarke Employment Law Partner Julian Hemming, Julian shared that one of his colleagues 'was really struggling last week with her childcare… if you've got young children or parents that you care for, you need some respite'. We are all beginning to note that demands for some of us at home are very different at others. In the case of Julian, they remedied the situation by buddying up and supporting each other, sharing workloads when getting work done was a challenge.
The question we should be asking ourselves at the moment is this: who in our society is experiencing the most pressure with working/working from home and other demands? We then need to learn how our experience now teaches us something about how we adapt work to caring and caring responsibilities in the future. Sometimes, interestingly, we find that we are learning a great deal about the incredible energy and dedication these people have always brought to work, considering that they are more likely to have been going home and holding these caring roles.
Two-way communication is the only way to survive during and post-crisis

We were told a story recently of a construction company which gathered its employees and delivered the news, in no uncertain terms that they couldn't afford to furlough them, because, by the time the money came through, the company would be bankrupt. No further discussion, if you had a vulnerable person at home, you would just have to choose not to earn. Another account from factory workers shared how they received a letter listing all the ways in which the company expected not to have to pay for extended quarantine periods. Seven days maximum, if you have coronavirus and if you don't come back after seven days, that's on you.

The message these employees universally received was this: "We aren't going to pay for this crisis, and we aren't going to work with you to find a solution, we are so afraid of this costing us money, we are happy to put you at risk." The damage done here is irrevocable. The advice provided by Emma Dawson, Managing Director of Stitch Communications, asked us to flip this on its head 'you have to be very authentic in the way you communicate with people…people want clarity… and can make decisions with proper information. Find a way of opening a dialogue; if people are asking questions, answer them.'

Those companies issuing blank-faced demands on employees, actively putting them at risk or denying them flexibility and consideration, will gain a long -term reputation for a brutal lack of listening. Now is the time to stop fearing what your employees will do with the information, and start treating them like part of a company family, one that is resilient and values their work. If you don't, you will be left with a workforce that doesn't hit either of those categories.
Wellbeing is not a passing check-in as you make the tea

At the moment your employees are either very busy, a little bit bored, very anxious or all three. Wellbeing is crucial at this time and opportunities to talk about general mental health with colleagues are going to be lacking. At Gapsquare, we allow 20 minutes a day to talk about how we're coping with change, which has revealed a lot that's unique to each of us in terms of at-home demands. Other companies are holding mindfulness sessions, quizzes and talks about mental wellbeing to ensure there is no shame around struggles working from home. There is a great video about this here. But ultimately working from home puts a lot of pressure on the individual to perform in exceptional circumstances.

If we've learnt anything so far about mental health and the future of work – it's that mental wellbeing at work means mental wellbeing at home, we can't have one without the other. For some of us, these are now the same thing and listening to what that means for employees daily will make you exceptional.
Stepping up
In this context, you might have noticed that certain people, people who you wouldn't expect, have begun to show leadership qualities that you may not have known you needed. Some communities, individuals and groups are used to building momentum with a range of people, they are used to noticing when someone is struggling, they are used to looking out for everyone in a group, and these people are leaders. Now is an essential time to debunk your old concepts of leadership, because leadership will appear when people are struggling, and it might have on different pyjamas.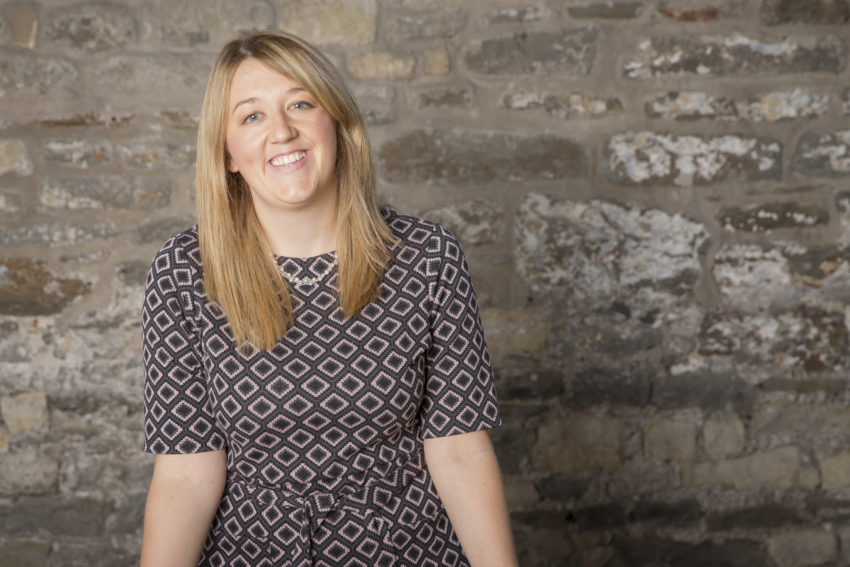 Hazel Lush is the Marketing Manager at Gapsquare, leading the fair pay revolution through data analytics, and diversity and equality consultancy. Hazel is passionate about content that empowers employers to pay fairly and inclusively. Her background in women's rights and advocacy for young people positions her to create positive change in the world through pay equity.