In this feature, DiversityQ spoke with Francisco Ronconi, HR Director at intive, to explores the sticking points and solutions used to empower the company's successful, global, multicultural teams of intivers.
Francisco, what are the benefits and challenges involved in having multicultural teams?
The dawn of remote work and distributed teams have allowed companies large and small to tap into the best talent globally. But it's not just about direct talent. Multicultural teams can help companies increase overall profit margins with their diversity by catering to a wider client base and coming up with innovative ideas.
However, successfully running a global, multicultural team requires a slightly different management approach. When the people who make up your company span continents and time zones, leadership must be sure to address potential challenges head-on. Different languages or working practices cause serious issues with communication and team cohesion if left to continue unmanaged.
At intive, we believe our multicultural team is a core part of our success as a software company. However, managing operations and building a cohesive company culture across 19 international sites didn't come without its challenges.
How has intive tackled the challenge? 
Engaging staff with the company vision can be tricky at the best of times, and the challenge isn't unique to remote work. However, when done well, a coherent vision can help to build company culture, galvanise your teams and create a solid sense of belonging.
Regularly sending out global newsletters is an excellent way to keep all staff abreast of high-level information and in the loop with important updates from other parts of the world. This helps to keep the physically distant teams connected and promotes the spread of new ideas to create a global dynamic. Video messages are a great way to keep the newsletters exciting and humanise the content, whether it's a leadership update or a new business function. Local newsletters can complement this to help preserve the culture at each location.
What else works well?
Encouraging staff to engage with your public platforms is a way to build a sense of belonging along with your online presence. It's a good idea to reshare and comment when members of the team tag the corporate account on social media. Allowing your team to contribute to the company blog is another effective method. For example, we help to curate a space on Medium where our developers share their latest projects and a local platform for our team in Argentina. This not only creates great content but helps to position your staff as experts in their field.
Finally, to ensure that your company vision is inclusive, it's crucial to be consistent with HR benefits, so the whole team feels they are being treated equally.
Does effective communication across borders work?
Many multinational companies mandate a common corporate language, most often English. Having a strategy in place as you adopt a shared language will help to ensure that teams still feel included and part of the company's culture.
Here are some possible initiatives to support multicultural team cohesion within your corporate language strategy:
Encourage sensitive communication between colleagues, such as the use of tailored greetings that match the time zone of the recipient.
Include classes for your common language in company training programmes.
Build solidarity into performance expectations so that their teammates support non-native speakers.
Publish important corporate messaging, such as business review presentations in dual or multiple languages.
Finally, don't forget that communication is visual too, and the design of your work environment has a huge impact on behaviour. Use your company's brand identity to guide the overall look and feel of the office space but leave room for individual sites to personalise their environment with local touches.
Is it a case of ensuring you use the right tools for the job?
Globally distributed multicultural teams must have clear goals and the tools they need in place to ensure deadlines are met across time zones and work schedules. The use of project management software, such as Confluence and Jira, help to define and share processes, track issues and follow the status progress of tasks. For communication, tools like Microsoft Teams and Calendar schedule and host meetings while taking care of time zone differences and working hours, and Yammer and Slack support more immediate or informal interactions.
At intive, we also make use of agile methodologies to keep up momentum on our fast-paced global projects. Using the tools outlined above, we host agile ceremonies to keep track of work continuously. It also helps to redistribute tasks across the global team to solve any blockers that occur. Each month we hold a retrospective ceremony to track our overall learnings and adjust plans for the period ahead. While these terms may be native to the developer, we use the same methodology across all business functions to support our distributed multicultural teams.
Whichever approach suits your company best, you must ensure the right infrastructure is in place. For instance, fast connectivity and good sound quality during remote meetings are essential if remote meetings are being implemented company-wide.
What is the bonus factor?
Although managing global operations requires a little extra planning to keep things running smoothly, companies that invest in multicultural teams might just find some unexpected bonuses.
The diversity at hand could boost the overall quality of products and services as multiple perspectives are incorporated during the development process. This is especially important if you plan to create something that's globally usable – your multicultural team may uncover a hidden cultural bias that's crept into the user experience.
Also, a company with a global outlook, diverse culture and the opportunity to travel is sure to help you attract and retain top talent within your teams – something that will become increasingly important as the distributed workplace continues to become the new normal.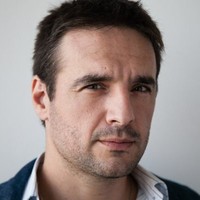 Francisco Ronconi is the HR Director at intive Argentina, leading the areas of Business HR, People Assistance and Recruiting. Francisco manages all competencies related to recruiting and employee development, as well as organisational culture, in the Buenos Aires office.