Kathryn Barnes, European Counsel for Globalization Partners, explains why in striving for workplace equality and flexibility, businesses must never forget that management and cultural authenticity determine the success of every relevant decision, activity and message.
The ability of employers to enact meaningful change is directly linked to the quality of their organisational values and whether they are effectively shared across their entire team.
There's always a risk that organisations make the right noises, but then fail to deliver when employees need support or flexibility. This can be particularly evident in the availability of family-friendly working, where policies often lack real substance or managers apply them inconsistently or perhaps even not at all. Unless a business lives and breathes an authentic family-friendly culture, it's almost inevitable that situations that could be handled with simple flexibility can become highly stressful and disruptive for employers and employees alike.
Getting family-friendly working right, however, can build tremendous goodwill and loyalty on the part of the employee. Those of us that have worked in supportive environments that understand and empathise with individual circumstances, know that colleagues generally 'give back' to the employer over and above what they may have gained in the short term.
Family-friendly policies and provisions in each country differ, and it is important to strike the right balance for the business along with the employee. However, equally as important and seeming more problematic is the implementation and management. Falling on the implementation and process will undermine their purpose.


Family-unfriendly?
Comparing one country to another offers interesting context and underlines the dramatic difference taken by lawmakers to family-friendly policies. UNICEF, in its 2016 report covering the EU and OECD, looked at key factors including the availability and duration of paid leave to mothers and fathers, and early years childcare enrolment. At one extreme, over half a dozen countries in the top 40 offered more than a year of paid leave to mothers, led by Estonia with 85 weeks. In contrast, eight countries – the UK included – allowed between 12 weeks and nothing at all. As The Guardian put it last year, the UK is currently one of the "meanest" rich countries in its provision of family-friendly policies.
Additional barriers to the success of family-friendly policies can arise at any stage, particularly when employers must determine their approach to the full range of circumstances. Take employee awareness, for example, which can be extremely patchy from one organisation to another and even across teams in the same business. It's not uncommon that employees have to dig around to find the official position on family-friendly working for even the most common issues. For instance, is it easy for employees to discover whether they can change their working hours at short notice if they have an unexpected gap in childcare?
Inconsistent rules
These problems can be exacerbated if employers apply whatever rules they do have in place inconsistently. In the absence of official guidance and policies, people often rely on word of mouth by asking colleagues how they managed a similar situation. But, if managers apply flexibility 'on the fly', the danger is that some employees end up getting the support they need while others don't – even in the same circumstances. That's a recipe for stress and ill-feeling that can be easily avoided if organisations subscribe to a philosophy that contemporary workers deserve employers who can empathise with their circumstances.
Broadening the definition
The obligations and options for European employers to implement family-friendly working include part-time roles, job shares, remote and home working, antenatal and maternity/paternity support, childcare support and career breaks/leave, among others. But among the most important is whether employers are genuinely able to accommodate flexible working requests.
If an employee is struggling with the hours they are working, for example, employers should be facilitating temporary or permanent change without any impact on job security where possible. If an employer unjustifiably refuses a flexible working request, the employee can challenge that in a legal forum.  


Without doubt, it can be challenging for employers if full-time people go part-time, but reorganisation can be very effective in accommodating requests for flexible hours. As expectations about what constitutes family-friendly working evolve, enlightened employers should also consider whether allowing time off to care for dependents, such as taking someone to a hospital appointment, or even going to a school concert fall into their definition of family-friendly. In many countries within Europe, dependents have additional safeguards when it comes to employed family members caring for them.
Mental health

Many would argue that this should also extend to mental health. Usually categorised by employers as a medical condition, there certainly needs to be a more general understanding that family-friendly policies can affect and support mental wellbeing. The enduring stigma attached to mental health not only prevents people from seeking professional help but also means that many avoid confiding in their employers and drawing on the benefits of flexible working out of fear that they will suffer reprisals. Whilst many know that there are some protections in law, few employees are able to challenge the treatment suffered due to the limitations of the condition itself.

Without more education, understanding and openness between employers and employees, that situation is likely to persist. Alternatively, we should be striving for a society where employers play a positive role in helping people maintain both physical and mental health, and where family-friendly careers offer a win-win for every workplace stakeholder. Employers need to provide support to all staff members as supported staff remain engaged and willing to go that little bit further for the business.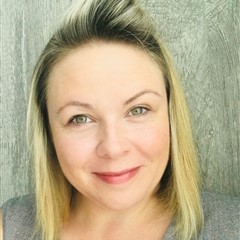 Kathryn Barnes, European Counsel for Globalization Partners 
deals with all legal matters for employment law and supports the company's ever-expanding business formation. Kathryn has a diverse and substantial background in European employment law and business, representing both employers and employees. She has worked within International employment law and human resources for more than ten decades, finding the excitement and diversity not only a thrill but a welcome challenge.