Dr Karin King, a fellow from London School of Economics' Department of Management, explains, why businesses now have a chance to demonstrate a commitment to diversity and inclusion (D&I), with diverse workforces holding the creativity and innovativeness necessary for a company to adapt during a crisis.
Being able to self-mobilise, create, design, facilitate, innovate and problem-solve, makes finding solutions when dealing with a crisis possible. These valued abilities are examples of what is known as the 'human capital resources' held by individuals in our workforces. Inclusive workplaces help to draw out these abilities from a diverse workforce.
In response to the global COVID-19 pandemic, businesses have been rapidly adjusting their activities to cope with the massive disruption to "business as usual", to establish the "new normal" due to the changes and demands economies, communities and individuals now face. This has involved active communication and collaboration with employees, the heart of their workforces, to stabilise the business and adapt. Diversity in the workforce and a culture which supports inclusion are factors which can contribute positively to the demands of change.
Rapid responses
The ability to adapt quickly, to adopt new working patterns, and to leverage available tools to work remotely, have been crucial to stabilising new operational and work routines during this crisis. Beyond the essentials for ensuring employees can undertake work remotely and effectively, the ability to draw on new ideas and engage in innovation has already begun to emerge as vital for businesses in their efforts to cope with the many unknowns.
Examples of this include the government drawing on volunteer efforts to support community needs, businesses re-purposing their resources to assist with manufacturing or supplying much needed protective equipment, and small and medium-sized companies adapting their services and communications for customers. Innovation, knowledge and collaboration are powerful tools which underlie the rapid change necessary to combat the challenges faced in this pandemic. It is the workforce talent themselves who hold the knowledge, skills, expertise and networks to be able to make this happen.
Rapid, dynamic and effective adaptation in response to problems occurs at even the individual level, not just in large teams or large organisations. Consider the example of safety equipment being manufactured through a self-led community of individuals and businesses who have joined in an effort to put their 3D printers to work in the production of 3D printed face shields for the medical community based on the design shared by individuals in the UK.
Benefits of a diverse workforce
Examples of business adaption to the crisis highlight the power of diversity and inclusion, as a more diverse workforce will have a greater range of different skills and expertise which can be used to generate creative solutions. Developing an inclusive workplace culture enables the power of diversity to be realised in the workplace with recognised benefits. These include increased critical thinking, improved problem solving, and the effective use of networks to access information and resources.
In a knowledge-sharing economy, critically dependant on the knowledge, ideas and experience held by individuals, it is crucial that business leaders and managers intentionally foster and facilitate a workplace culture which invites the widest inclusion. And, the active contribution of diverse and challenging ideas to help inform and shape the business' response to the current crisis.
Workplace culture
Businesses which continue to champion diversity and further develop their workplace culture to be inclusive during the current crisis will benefit, not only from increased collaboration and innovations but also from stronger teams and higher performance well into the future after the crisis is resolved. Fostering an inclusive workplace culture and retaining and developing a workforce which is diverse and talented will build competitive advantage for post-crisis business performance and future-focused resiliency for businesses well beyond their recovery from the current disruption.
Businesses which are still developing their practice of inclusion in the workplace should not see this disruption as a set-back on their D&I agenda, but rather as an opportunity to further establish and signal the company's D&I priorities as a foundational component of a high performing workforce.
New opportunities
The pandemic offers a chance for companies to further integrate D&I strategies within a fundamental organisational practice of effective people management rather than as a distinct additional or disconnected activity. Regular and open communication by organisations with their employees is being recognised as crucial to maintaining a strong collaboration for performance now and going forward. Managers who demonstrate inclusive leadership behaviours will foster higher performance in their teams through increased commitment, improved knowledge and experience sharing, collaboration, and employee critical thinking.
In addressing the challenges of the pandemic and its disruptive impact on businesses, governments and communities, companies which demonstrate their commitment to diversity and inclusion and the wellbeing of their employees through skilful managers and leaders will continue to build the most robust solutions to navigate these challenges. Managers who foster an inclusive organisational culture in their teams and invite the contribution of diverse employees will build greater engagement, knowledge and experience sharing and resilience in their teams and workforce.
Inclusive workplace
In the future, as businesses recover, the career choices talented employees make will continue to be informed by their observations of how well workplaces maintain their focus on D&I and foster an inclusive workforce.
When striving to navigate challenging business decisions, and to do the right thing in a crisis, which may also necessarily include redundancies, businesses might consider: In the future, when the crisis is behind us, what values and behaviours were demonstrated and how well did we live our commitment to employees to value diversity and foster inclusion?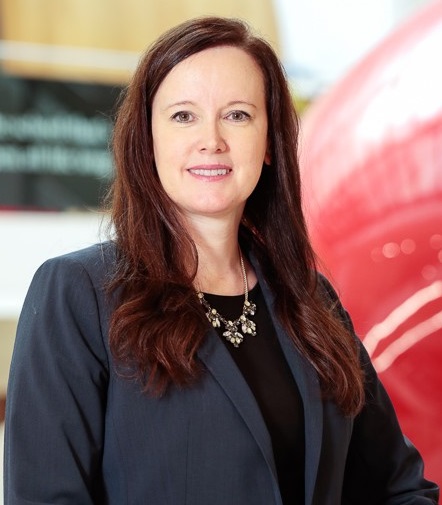 Dr Karin King is a fellow from London School of Economics' Department of Management. Her lectures and teaching focus on strategic HR management, leadership and talent management, and strategic rewards. She is also an experienced global HR professional and consulting practitioner, with expertise in the area of talent and diversity, and talent management.