Keeping employees engaged and their performance rates high is crucial to any business' success, and Paysafe is no exception, says Nick Walker, Chief HR Officer.
At Paysafe, we operate in an increasingly competitive business environment, which means creating an inclusive working environment, where employees can fulfil their potential and maximise their contribution to the business, is vital. That's why it's important that here at Paysafe we recognise and value the creative talent that individuals of different backgrounds and abilities bring to their work.
Over the past decade, companies have shifted their focus towards increasing their Diversity and Inclusion (D&I) initiatives and it is now, rightly so, a high priority. The conversations in this space are louder than ever; but where do we go from here? What developments can we expect to see from within Paysafe in the year ahead?
Building on previous initiatives
Over the past 12 months, through numerous commitments and action plans, we have generated momentum on several key D&I initiatives. One of which focused on combatting unconscious bias through our mandatory D&I training programmes. In the coming months, we plan to build upon these as they have been both successful and well received throughout the company. They will act the foundation which will enable us to reach our future D&I targets.
Gender parity in the workplace also continued to be a huge focus in 2019, building on schemes launched following gender pay gap disclosures and the #metoo movement. Practical steps we took in 2019 included signing the Women in Finance Charter, and committing ourselves to ensuring that women make up at least 40% of our senior management team by 2023.
Communication is key
Communication is essential when engaging employees about D&I programmes. Initiatives can sometimes take years fully reach its objectives, so sharing all progress made and achievements, no matter how small, is important to the success and development of D&I. In doing so, employees remain engaged, motivated and empowered.
At Paysafe, the introduction of regular communications including Q&As with our CEO, town halls, and newsletters have helped bring to life our D&I programme and has driven the narrative more broadly across the organisation. We now have a dedicated coordinator to help keep momentum behind the programmes, making sure they're all well connected, and communication is effective. The increase in accessibility has helped position D&I as a proactive business objective, rather than a reactive response.
By sharing results on D&I progress, businesses will be able to harness the data to create meaningful metrics, KPIs and objectives to support progress. At Paysafe, we have already made this a focus and recognise the importance of increased transparency in the measurement of D&I. We now track and publish much of this data allowing the public to see how we are tracking against our goals.
Holding senior leaders accountable through visible objectives and KPIs builds trust when developing an inclusive and diverse workplace. Aligning D&I strategy with wider business goals will also prevent it from feeling like an afterthought. At Paysafe, D&I is a strategic priority. All members of our Board and Executive Teams have fully endorsed this and are committed to creating a working environment where everyone's unique contribution is valued. Our CEO Philip McHugh has included a KPI on gender split at Senior Management level as a key priority on his 2020 performance indicator.
Importance of mental health and wellbeing
A major talking point of D&I conversations today is the significance of mental health, wellbeing and improving workforce performance. This has never been more prevalent than now, following the COVID-19 outbreak. Organisations are equipping themselves to be safe and welcoming places for employees while also creating and building on internal structures to avoid mental health problems arising. Employers will be utilising their Employee Assistance Programmes and using these as a basis to build strong wellbeing programmes.
This year, International Women's Day provided a platform to recognise that gender parity will of course continue to be a main priority – with increased scrutiny on gender diversity at all levels, organisations will continue to push for this.
At Paysafe, females make up 43% of our employee population – and this has been growing year-on-year. Representation at senior levels is increasing, and with three executive posts filled by women in the past year; the needle is clearly moving.
As we look to the future, business success will be increasingly dependent on D&I becoming deeply embedded into corporate culture. Ensuring that organisations create a space that is diverse, where everyone's voice is heard, and employees feel empowered to be their true selves.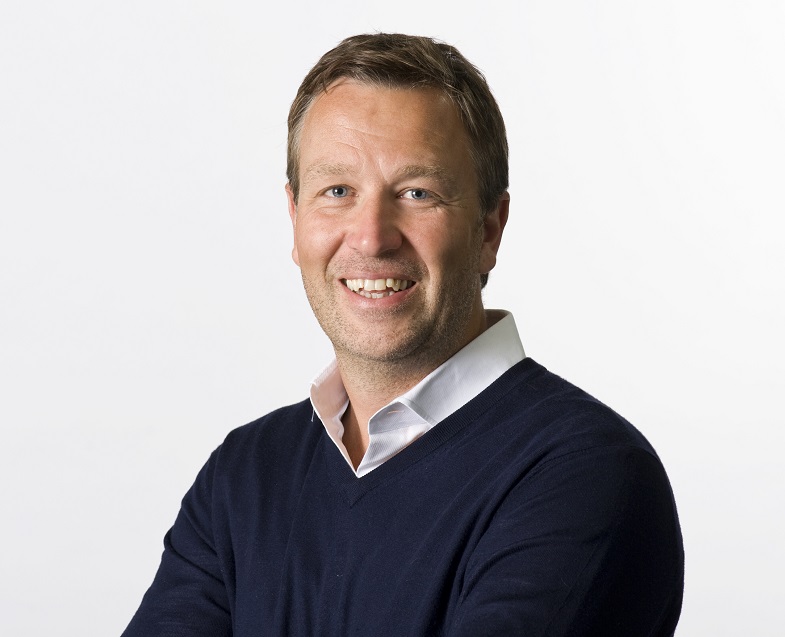 Nick Walker, Chief HR Officer, Paysafe.