Recent research from WISE, in partnership with Amazon, surveyed 1,000 women working in STEM and found that a 10% increase of women in STEM careers would lead to a £3 bn boost to the UK economy. But it's not just about graduates and undergraduates – it's never too late to retrain into a technical role.
Importance of technical retraining
Technical retraining opportunities for women are a top priority as governments, businesses and the education sector work hand-in-hand to create new pathways for women to enter STEM-related studies and careers.
This is something of which I have personal experience. In fact, I went from waiting tables and answering phones at a motorbike repair shop to a Program Manager for Amazon Web Services (AWS), a job I love and enjoy immensely. Nowadays, I drive programmes to scale server capacity to stay ahead of customer demand for data storage on the Cloud.
So how did I unlock the opportunity of technical retraining with Amazon, and what advice would I give to other women who want to technical retraining but don't know where to start?

1. Remember that all your other experience still matters
My non-technical work history shaped who I am today. I've worked in a motorbike repair shop, in restaurants, taught English, worked for an eye bank, in recruitment, and even in an Anatomy Lab!
All of those roles taught me something new – interpersonal skills, technical knowledge, problem-solving, and professional networks. It might be easy to disregard that experience as irrelevant, but it all counts towards your personal and professional growth. No matter which kind of technical role you enter, your ability to manage, delegate, communicate, and build relationships will always be essential.
>See Also:Upskilling: the key to employee wellbeing and skills gap
2. Find a supportive employer
Amazon has been fantastic in supporting me with formal and informal training, lots of different learning opportunities, and the time I needed to improve my skills. Working with a supportive employer has been invaluable. Despite the fact I studied psychology and had a passion for the scale, complexity, and impact of engineering, I genuinely did not believe that I would be smart enough for a technical role. Even though I did my friends' math practice tests for fun!

I actually started in recruitment co-ordination with Amazon. I knew that role wasn't what I wanted to be doing long-term, but it was a foot in the door which allowed me to work closely with engineering teams, to develop my understanding of how AWS works, and to build networks internally.

The next challenge was key – finding time to improve my skills and bridge a large technical gap. I enrolled in the Computer Science and Python programming courses and, with support from Amazon, I carved out the time to study. Those courses gave me the fundamentals in key areas, including a certification in Python programming, and it's taken about 18 months to complete.

Amazon is also able to offer formal and informal retraining opportunities. For example, its new Amazon Amplify programme in the UK was launched to help further increase the number of women in technology and innovation roles across our UK business. Through Amazon Amplify, its degree apprenticeship programme, AWS Return to Work programme, in-work training, and a new UK-wide interactive training programme all help to build confidence and personal skills.

Beyond that, you have to be prepared to learn on the job. I find it helps to understand that everybody else is learning on the job as well. Technology changes and evolves so quickly, a career in tech involves learning every single day. If you have a good mindset for learning, you're better prepared to develop throughout your career.

3. Know what you want – and keep asking
I had a clear idea in my mind of which role I wanted. During discussions, I was offered other roles – including an Executive Assistant position – but I knew that wasn't the right step for me personally. By giving a clear impression of what I wanted, my managers knew that I understood the role and the expectations around it, and would be able to learn on the job. In a supportive work environment, it's totally acceptable to say: 'I want to work for your team, but I don't have the right credentials – how do I make this happen?'

Within those conversations, make sure to communicate your understanding of the company culture and demonstrate your interest in developing technical skills. Take the time to learn about similar roles and the other specialists that you will come into contact with, so you understand the bigger picture and can speak the right language.

The process of retraining isn't always easy – you have to keep knocking on the door and asking the questions.
>See also: Being an Amazon role model and how diversity makes good business sense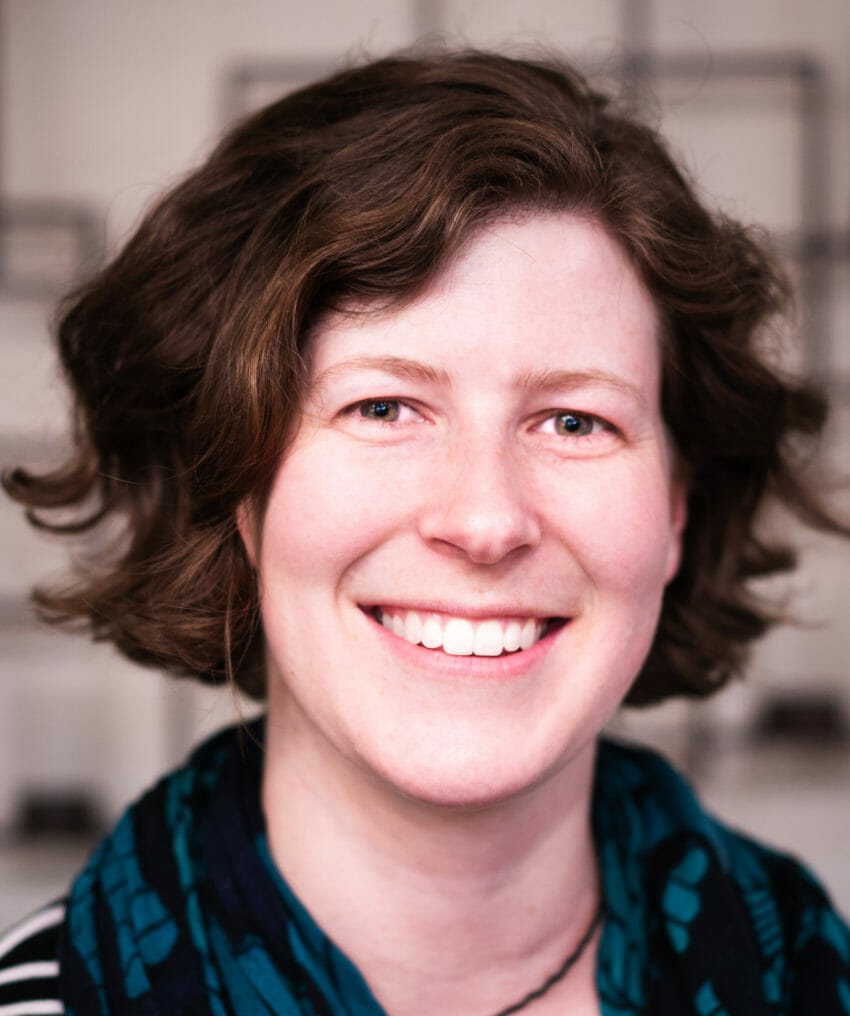 About Kate
Kate Koehn is based in Seattle as a Program Manager for S3 Index, Amazon Web Services, where she is responsible for driving programmes for capacity management. Kate is passionate about technology, engineering, automation – and she loves to bake.