The Unmistakables, a consultancy that helps organisations unlock the dividend found in difference, was crowned BAME business of the year at the British Business Awards 2019.
The judges thought The Unmistakables, whose clients include Barnardo's, ECB and Dishoom, was a "wonderfully innovative idea, with great measurable success in year one." They were also struck by The Unmistakables impressive fundraising skills.
Speaking to DiversityQ after the event, Asad Dhunna is the Founder of The Unmistakables said: "We are incredibly grateful and humbled by this win. It wouldn't have been possible without our clients and partners who have supported The Unmistakables since we launched last year. This award reinforces the dividend that difference can bring."
Meanwhile digital health marketing agency Thrive, whose clients include Johnson & Johnson, walked away with two awards; one for the best work/life balance while director Daphne Metland won Female Business Owner (Digital Communications).
Female Business Owner (Health & Wellness) went to Lotti Hutchinson from Personal Best Sports Therapy, while Female Business Owner (fashion) went to Jo Tutchener Sharp, Scamp & Dude.
In total 226 individuals and businesses were nominated for the British Business Awards 2019, which are now in their fourth year.
Yesterday's event was held at the Royal Lancaster Hotel in central London where nearly 300 guests were on hand to celebrate the best of British business.
Childcare group Fennies Day Nursery and Preschool, which runs 11 children's day care centres across southern England, won the prestigious Better Business Award.
Dane Hardie, head of commercial at Fennies, said: "For us, this award represents where we've come as a business over the past five years. I think the British Business Awards are fantastic with a huge amount of diversity in the businesses that are here. Coming from an industry where women make up 90pc of our workforce, that's hugely important."
Emma's Music Tuition, a tiny music school based in Aireborough, Leeds, lifted the prize for Young Business Owner.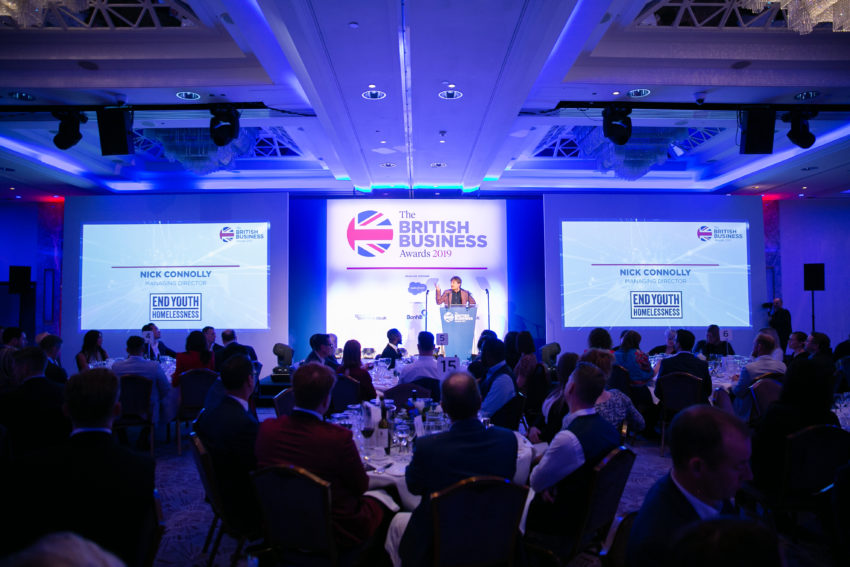 Here are the British Business Awards winners in full:
Accountancy software provider
Accounts and tax adviser
Alternative Finance Provider
Technology provider
Insurance provider
Business bank account
Business lender
E-commerce platform
Female Business Owner (digital communications)
Daphne Metland – Thrive
Most Innovative Business Idea (tech)
Sustainable Business Practice Award
Female Business Owner (fashion)
Jo Tutchener Sharp – Scamp & Dude
Most Innovative Business Idea (general)
Technology Business
Female Business Owner (health and wellness)
BAME Business Award
The Work/Life Balance Award
Young Business Owner
Emma Illingworth – Emma's Music Tuition
Business Advocate
Estelle Keeber and Leona Burton, Mums in Business Association
The Better Business Award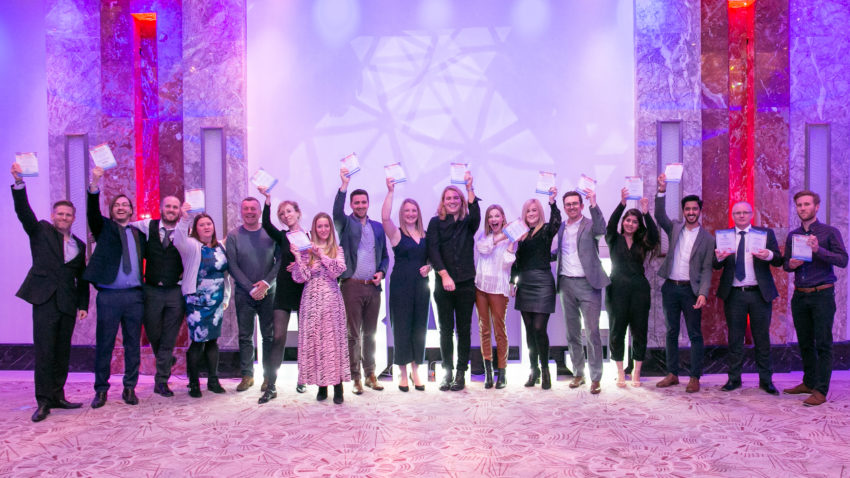 Judges this year included Choice FM founder Yvonne Thompson CBE; Natasha Frangos, head of media, creative & technology at Haysmacintyre; Kerrie Gordon, area director Lloyds Banking Group; Charlie Walker, founder/managing director of Harmonic Finance; Ian Wallis, founder of entrepreneur members club Venturer's Club; and Lawrence Gosling, editorial director of SmallBusiness.co.uk publisher Bonhill Group.
Salesforce was the headline sponsor while End Youth Homelessness was this year's charity sponsor. Other sponsors included 123 Reg, GoDaddy, Haysmacintrye and Lloyds Banking Group.