Christine Lagarde said it herself: "When the situation is really, really bad, you call in the woman."
Indeed, when she became managing director of the International Monetary Fund in 2011, the institution's credibility was in tatters after it bent its own rules during the Greek financial crisis. Most expected her to fail. But over the next several years, Lagarde deftly rebuilt the institution's reputation and helped stabilize the global financial system.
Lagarde, having scaled the IMF's "glass cliff," announced her resignation this week; she's been nominated to become the head of the European Central Bank, one of the most powerful and scrutinized positions in the world. If the European Council approves her ECB nomination, she will become the central bank's first-ever female leader, responsible for the euro and the monetary policy of the eurozone.
Lagarde's career path mimics how many women are given tremendously difficult assignments, roles that many others—mostly men—believe the leader has little chance at succeeding.
In an interview with CNN, Korn Ferry's Jane Stevenson, global leader and vice chairman of the firm's Board and CEO Services practice, talks about why the glass-cliff phenomenon persists and what organisations worldwide are missing out on by appointing women only to seemingly impossible leadership posts.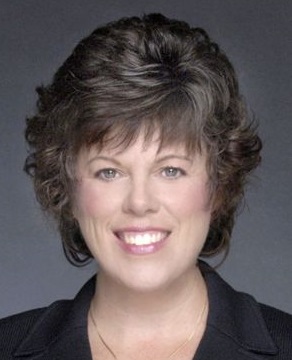 Jane Stevenson
Global Leader for CEO Succession and Vice Chairman, Board & CEO Services, Korn Ferry