Overwhelming evidence has proven that workplace diversity is a crucial factor in business success. In fact, there is a strong correlation between ethnic and gender diversity and increased revenue and profitability.
Yet, it's common knowledge that diversity is still severely lacking in most technology companies, where minorities and women are substantially underrepresented. Could it be down to remote working?

For some companies, remote working arrangements may have seemed like the answer, allowing them to recruit and hire a broader range of diverse talent who can live and work wherever they want, with the added benefit of reduced overhead costs for the company. And, thanks to the magic of technologies like Slack, WebEx and other tools, remote workers can still be "connected" to the company and collaborate with colleagues. On the surface, it seems like a win: recruit from a larger pool, add diverse talent to the roster and cut costs.
Does 'remote working', work?
However, while the terms are very often associated, "diversity" does not, by definition, mean "inclusive." In fact, with remote working, it's quite often the exact opposite. While there's no shortage of technology aimed at keeping remote workers connected digitally, that's only half the battle. The reality is that remote workers frequently feel isolated and excluded from the company culture.
Gallup research shows that spending too much time fully remote working leads to the lowest employee engagement because it robs employees of the sense of connection we all need as human beings, not only to each other as co-workers, but as part of a group. This can have a significantly negative impact on retention. Because remote workers are already at high risk for disengagement, the sense of isolation and exclusion only increases the risk that they'll leave.
Simply put: adding diverse employees to the roster does nothing to create a diverse culture if those employees never get to interact face-to-face, collaborate or even meet one another.
How mobility can help
Implementing a well-executed mobility programme can bolster diversity and inclusion efforts, while still affording employees the flexibility they desire and allowing the company to reap the benefits of broader recruiting and lower costs.
"Companies can build diverse teams with the power of global mobility," says Peggy Smith, CEO and president of Worldwide ERC, a nonprofit that promotes global mobility. "D&I creates engaged work cultures and drives the kind of innovation that makes companies more competitive."
How can mobility help to overcome the D&I deficit that often accompanies remote working? Here are some tips for leveraging mobility, while maintaining inclusivity.
Recognise that remote working and mobility are NOT the same
Remote working is just that: working remotely from the office. Mobility is allowing employees to work in a variety of locations, which very often means in an actual office with co-workers – albeit perhaps in a location, culture or environment, quite different from that of their native home.
Mobile assignments can vary in length from short-term (anywhere from two weeks to three to six months) or long-term or even permanent arrangements. But, the purpose is to embed the mobile employee into the culture, to learn and experience the diversity of perspective. Simply setting them up with a home office in a new location is not a mobile strategy.

Create an environment in which everyone can participate in mobility opportunities
Currently, fewer than 20% of mobile employees are women, which suggests that while mobility can bolster diversity, mobility itself isn't diverse by nature. Companies must make a concerted effort to invite and encourage women and minorities to participate in mobility programmes, both as a means to enhance their own careers and to help the company maintain high engagement and lower the risk of losing great talent.

Establish clear policies for candidate selection and backfilling positions
Clarifying exactly how one qualifies for mobile opportunities is critical to ensuring a level playing field for all candidates, and it reinforces that your company takes an equal opportunity approach. At the same time, providing a mechanism by which managers can fill positions vacated by mobile employees is also vital. If they think they'll be left short-handed, managers will be hesitant to recommend employees for a relocation, even in the short-term. Having a system in place for temporary fill-in ensures that no one is denied an opportunity because their boss didn't know how to fill the void.

Communicate mobility opportunities
One of the largest obstacles to bolstering D&I efforts through mobility is a lack of awareness about opportunities. Among the 99% of USA companies that offer mobility programs, over 40% of employees say their companies don't, or at least they're unaware of the option. Unfortunately, that means both the companies and their employees are missing out, simply because of a communication breakdown. You can avoid this by offering relocation assistance as part of every job description (where appropriate) and circulating job openings internally, giving existing employees the first opportunity at them.

Implement tools that streamline mobility
In order for mobility to support D&I efforts, it must be an efficient, smooth and seamless process. Cumbersome, manual processes hinder agility and deter highly qualified and high-performing candidates from exploring mobility options. With a greater number of employees looking for new experiences, this not only puts your company at risk of losing great talent but also means that those with the most diverse experience and backgrounds may be discouraged from pursuing relocation opportunities. Using tools that simplify the process for both HR and employees on the move can make a huge impact on the success of any D&I-focused mobility programme.

Having a strong mobility programme in place not only provides a unique experience for employees but also helps to promote a more inclusive culture. By allowing staff the flexibility to move easily to new locations, companies can simultaneously preserve internal knowledge and experience, improve recruiting and retention and create the kind of authentically diverse culture that drives creativity, collaboration, revenue growth, and profitability.

>See Also: Six ways to improve diversity in the technology workforce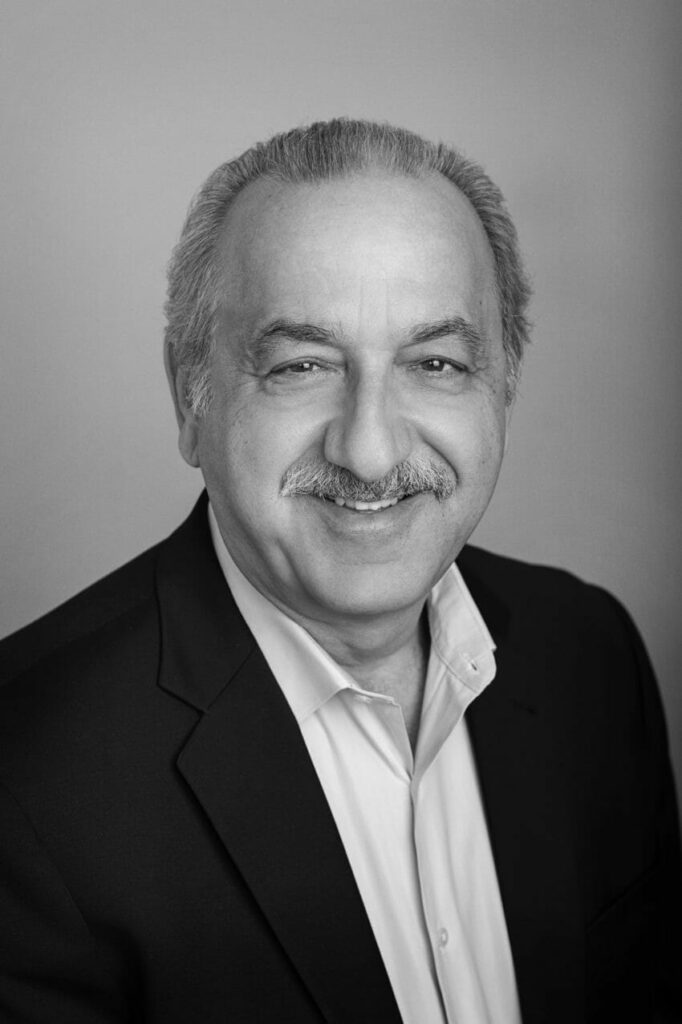 Shawn Farshchi is Chief Executive Officer at Topia, the leading global mobility management company. With more than 35 years of experience, Shawn has a proven track record for leading, driving and managing innovative, high-tech companies in highly dynamic environments.