Leading global investment management firm Invesco has announced its new enhanced paid parental leave scheme across the EMEA region.
Under the scheme all new parents, regardless of gender, will be entitled to 26 continuous weeks' paid leave, at 100% of their full basic salary, within 12 months of becoming a parent via birth, adoption or surrogacy.
The new scheme, which has been backdated to apply to anyone who has become a parent since 1st January 2020, will also offer employees a phased return to work at full pay for 80% of their normal working pattern during their first six weeks, to help them adjust back into the workplace.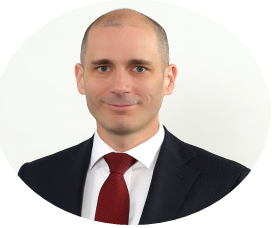 Doug Sharp, EMEA CEO at Invesco, said: "Developing a gender-neutral approach to pay and the parenting experience is part of our genuine commitment to encourage equality in the workplace.
"Being a working parent myself, I understand the need for flexibility. I strongly believe that a firm's culture is one of the most important considerations for attracting and keeping talent. Encouraging and supporting our staff and the teams they work with to feel that Invesco is a place where they can develop their careers and meet their family objectives as well, has been one of the priorities within our diversity and inclusion focus across EMEA."
To support this new scheme, Invesco has partnered with Talking Talent, an external specialist consultancy, who will offer individual and group coaching and 24/7 online support to parents and managers before, during and after their parental leave to help them navigate their parental journey. With the new scheme, Invesco aims to help everyone prepare for family life while balancing the needs of the business, to help nurture that partnership at home and work.