Amcor, a global packaging company with an engineering arm, have dedicated themselves to celebrating International Women in Engineering Day. We spoke with three of their engineers; Diane Hughes, Cansev Kusak and Magdalena Bojakowska, who discussed what life is like for women in the industry, and how we can push for more women in engineering roles.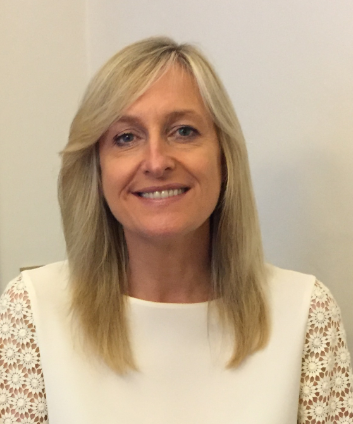 Diane Hughes is the Quality and Operations Director at Amcor, based in London. Diane has been with Amcor for almost ten years and has worked in the packaging engineering industry for over 20 years. Having worked across the world, Diane has seen how the representation of women in engineering still has far to go.
Diane describes how she will be celebrating Women in Engineering day: "When I finish in the evening I plan to have a call with a few of my colleagues, past and present, to celebrate International Women in Engineering Day with a glass of Prosecco."
Having worked in the packaging engineering field for over 20 years, how has female representation changed? 
I think things have changed considerably over the years but as always there is more to do. When I first started work in the UK in Engineering and Production Management, I was the only female in the operations area for the whole business.
Following a few years, I moved to Sweden where there was a much higher proportion of women in the operational and engineering area. I found this very inspirational as it confirmed to me that women can succeed in these professions if they are given the opportunity and do a good job.
After this I moved into packaging working throughout Europe, over these years I have seen the proportion of females increase in operational engineering positions and in my experience there is equal opportunity for women in these areas. 
You have international experience, does the representation of women in engineering change in different places?  
Yes, I think it does; but the gaps are narrowing. I have been very privileged in my career to work in most countries across Europe as well as in the US, Canada, China and Russia. 
I have found the most open and encouraging environment for women in engineering to be in Scandinavia. However, I have to say that I have been welcomed and accepted in all of the countries where I have worked. I have been treated with respect and judged by my ability to deliver results.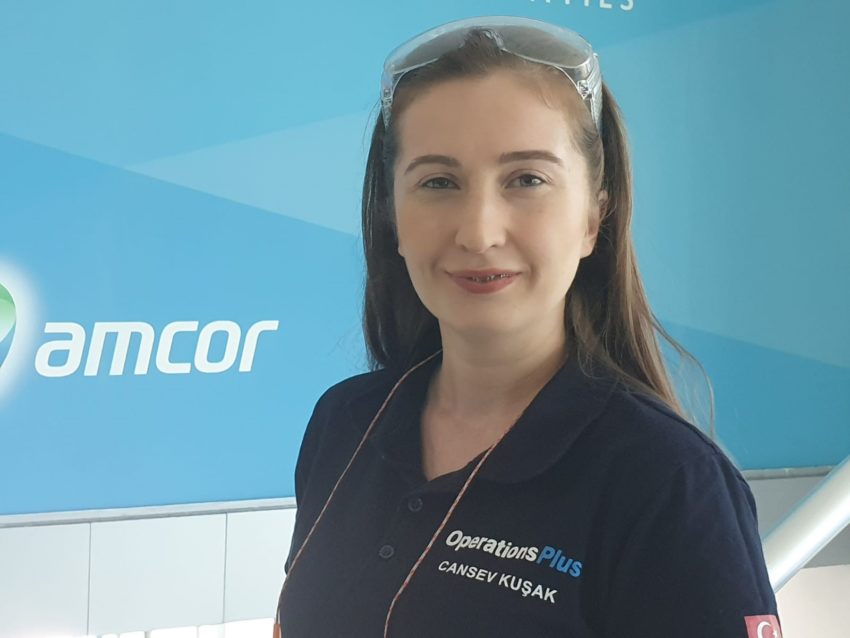 Cansev Kusak is a Quality Engineer at Amcor, based in Turkey. Cansev has been with Amcor for four years, working her way up from a Quality Engineer to recently become promoted to Line Lead. She studied chemical engineering at university, graduating in 2015.
Cansev is among one of the women in engineering who joined at a young age, having studied chemical engineering at University, and believes focusing on young women is key to improving female representation in the industry.
You studied Chemical Engineering at University, why is it important to get involved at such a young age?
All over the world, the idea of what "women cannot do or are limited to do" is being instilled in women in every part of their daily lives. Being born and raised in a patriarchal country like Turkey, I often hear phrases like 'girls cannot do it' 'girls don't do it', etc.  But I can say that I consider myself lucky. Unlike many people in the world, my family has always believed in the "power of girls." My parents taught my sister and me that we can always succeed if we want something passionately.
Actually, I can say that it was my family who encouraged me to become a chemical engineer.
What made you decide to get into the engineering field?
Youth in Turkey have to choose their lifelong profession at a very early age. I can easily say that I was not aware of myself and my strengths very well when I decided to be an engineer. I have always been a solution-oriented person.
I have loved working with numbers, doing research, analysing, challenging status quo and solving problems from a very early age. I get bored when I stay in my comfort zone for a long time, and I always want to change and improve those things. When my family and teachers suggested that I should be an engineer, I can say that it seemed very logical to me.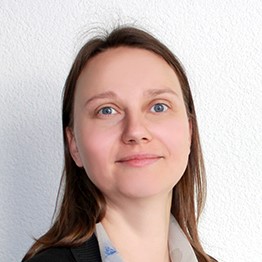 Magda Bojakowska is the PrePrint Manager at Amcor and is based in Poland. Magda has been with Amcor for over 20 years and has over 30 years' experience in the engineering industry.
Magda argues that getting women into engineering at a young age, such as Cansev, is key to bridging the gap in gender equality in tech.
How do we get more women and girls into engineering?
A lot has changed since the end of the 20th century when I was entering this path. Still, engineering is not a natural, first choice for women in Europe. What supports them further are open days at universities for schools, campaigns in social media. Evidence that they will be treated equally in their professional life is the main attractor.
What more could employers do to help women in engineering?
In the 21st century, more women engineers continue their career in industry, R&D, manufacturing, contractions. I know a lot depends on women themselves but also employer choices; therefore, I am proud that values in Amcor depend on professionalism and competencies. I believe equality must be one of the employers' core values, and best employers should be identified and awarded for keeping those standards.