This summer, new college graduates are packing up their subsidised off-campus apartments and wondering what type of job they can secure before the Fall begins. It's the perfect time for businesses to attract, onboard, and retain this top young talent, but appealing to them requires more than just an intriguing salary offer.
Businesses need to present an exciting onboarding strategy, which plays a vital role in the aftermath of recruitment efforts. The added value that comes with securing college graduates lies within their modernized skillset, which will contribute to your business' growth and cultural infrastructure. Attracting the right talent is key, and in order to do so, businesses must appeal to their expectations and workplace needs.

HR leaders have their work cut out for them. It is absolutely imperative that they transform cultural and transitional hurdles into challenges that new college graduates will be excited to overcome. The "real world" is seemingly cold and unfriendly to post-grads entering the workforce, but certain elements can be incorporated into business recruitment strategies that exude a more welcoming presence.

These Gen Z and Millennial-inspired elements have incepted a forward-thinking future of work that prioritizes wellbeing, connected culture, and growth from within. Here's how can you recruit, onboard, and retain top, post-grad talent this summer season.

Culture counts
The Class of 2019 expects a workplace that comes with purposive perks, all of which can be attributed to the onset of the growing "like economy." The "like economy" encourages transparency, open communication, and instant feedback, while fueling meaningful connections that enkindle company culture.
Showcasing your company culture and adoption of the "like economy" mentality to new college graduates should be central to your recruiting strategy. Culture is constant in the turning wheel of work, permeating through each step of the application, interview, and hiring process and post-grads are keen to it.

So, how do businesses illustrate their culture to new college graduates? The key is upscaling engagement. An engaging culture allows co-workers to bond and embeds a sense of pride and loyalty to an employer. These types of personal connections drive productivity, innovation, professional growth, and overall company success.

Building and sustaining a unique company culture that appeals to post-grads affects more than just recruitment, though; it solidifies the likelihood of worker retention. A newly published Gallup study found that engaged employees are 59% less likely to look for their next job without spending at least a year in their current one.

Recruit in the right places
Businesses should recruit in the right places. New college graduates are digital natives that have spent the entirety of their conscience lives connected. Therefore, in order to properly implement a results-driven recruitment strategy, businesses should unleash the laws of attraction online, where new college graduates are job hunting relentlessly. According to a 2019 Clutch Survey, nearly 41% of job seekers find their next challenge on sites like Indeed or Monster, and about 15% are landing their next (and most desired) job via social media.

New college graduates are experts in multitasking, therefore, it would behove businesses to send their HR leaders over to a local campus, and offer to guest lecture or speak at a university event. Essentially, employers should pursue old-fashioned face time with soon-to-be grads, since oozing flexibility is crucial to gaining their interest.
Taking the opportunity to impress graduating students with your fast-growing technology in a setting familiar combines the digital piece of job hunting they crave, with in-person interaction they respect. Don't hesitate to attend a college job fair, either. It's the perfect chance "to talk and discuss job positions in person can give businesses insight into a candidate's personality."

Onboard in an exciting way
The truth is, new college graduates are heavily intrigued by digital recruitment strategies that showcase a company's advanced tech specs. However, modern onboarding procedures and digital trends prove to be just as effective in getting post-grads' attention. HR professionals play a fundamental role in this digital recruitment and retention of talent. They do more than just wheel out a welcome wagon to new hires and show them to their desks. In today's world of work, HR must adapt to the expectations of the "welcome economy" set by new college graduates.

Current research finds that there is a 20% turnover rate during the first 45 days at work for a new hire. However, when HR presents a more structured onboarding and training programme to the said new hire, they become 69% more likely to remain in the company's employment for an average of three years. Presenting a digital onboarding strategy that offers post-grads insight into what they can expect as your employee is game-changing; this aspect of the "welcome economy" thrives on friendly, employee engagement that nourishes a new graduate's enthusiasm and imminent sense of purpose in their position.

Move forward by making your company a growth opportunity for post-grads, and clearly present this opportunity across all onboarding procedures. Prospective professional growth engages new college graduates who are actively searching for added value in their first official position:
"Today's college students ranked the opportunity for career growth as the most important aspect of their first job (36%) followed by fulfilling work (19%) and stability (19%)," according to Fortune.
Appearing as a business that doesn't prioritize development deters post-grads from even submitting their resume. Emphasize that you appreciate long term employment that is fueled by opportunity.

Businesses should take stock this summer of what they have to offer post-grads of the digital generation, and need to consider how they can cultivate their newfound skills and put their knowledge to use. The workplace is changing into an environment that's all about the people: the culture, the growth, the perks, and fast technology that allows businesses to find the right employee that offers the perfect position in return. Embrace digital HR trends, utilize results-driven metrics, and convey your enthusiasm for effective onboarding to reach out and retain new college graduates this summer.
>See Also: Fledglink: Possibly the best way to attract a young and diverse workforce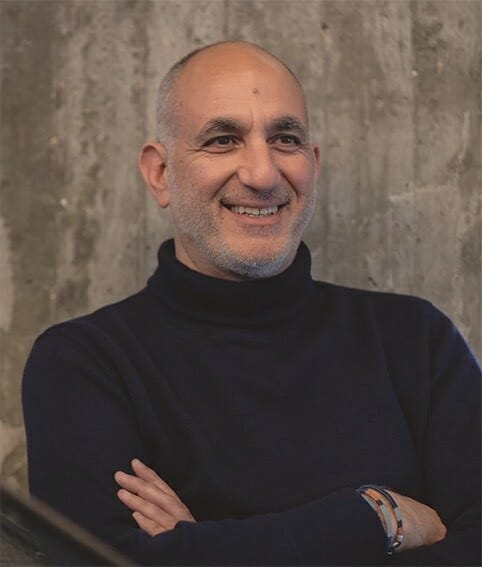 About the Author
Ronni Zehavi is the cofounder and CEO of Hibob, a transformative HR platform launched in 2015 that helps workers communicate, collaborate, and cultivate culture more effectively. This Year Hibob also was named one of the top ten Israeli startups set to become a unicorn by Qumra Capital, as well as one of London'S five tech startups to watch in 2018 by RocketSpace, a global network of technology campuses working with innovative startups from around the world.