Resilient, optimistic, self-determined and grounded in their identity are the distinguishing traits of Black, Asian and ethnically diverse women – 'Different Women' – and future leaders, a new international study reveals.
These attributes are creating a new rise in UK leaders who are female, ethnically diverse and full of ambition.
The study by The Diversity Practice, Different Women, Different Places 2.0, is a global comparison of the working lives and experiences of Black, Asian and ethnically diverse women leading and working in the UK, the U.S and the Middle East. 
The study explores the experiences, challenges and the perception of 'Different Women' who make a unique and positive contribution to the world. It builds on data gathered in the first survey in 2007, to understand what has changed, uncover the relationship between 'Different Women'  and their white female counterparts, and bring to light the similarities and experiences of young, millennials.
What the numbers say
Fifty-seven per cent of the women surveyed said they are confident they will fulfil their potential and make a significant difference to their organisations, communities and the economic and social wellbeing of the UK in the next decade. This is particularly prominent amongst the millennial generation.  
One of the reasons for the positive ambition and vision is 70% of Black, Asian and ethnic minority women feel 'grounded in their identity, values, beliefs and cultural heritage' which is considered to be the key to success. They feel this gives them confidence, compassion and ambition, and vital 21st-century leadership skills to build authentic relationships across the boundaries of race, gender and culture. The study celebrates a clear step forward in the leadership ambitions, strategies and impact of ethnically diverse women.
Organisational culture
The research also reveals a need for greater improvements in organisational culture across UK businesses. Despite Black, Asian and ethnically diverse womenfeeling more confident, comfortable and grounded, young and old are still facing the same barriers and challenges as ten years ago. 
Over 85% of 'Different Women' felt that race and gender are still a double disadvantage in the workplace – a 20% increase on ten-years ago. Seventy per cent of Black, Asian and ethnically diverse women believe organisational culture and style was a barrier to progression, and 65% said a lack of recognition or growth and development was a significant impediment in the workplace. 
Although the rise of "fempowerment" movements have been evident in recent years, the women surveyed said more is needed to bridge the gap between women of every background and race to bring about gender equality. 
Nine in ten women said that gender is not a unifying factor among women, and over 95% of the women surveyed felt that white women are still more positively perceived in the workplace. The research showed that in the U.S, there is a 20% difference in pay for the same role.
Powerful leaders
Carol Campayne, Co-Founder of Different Women, Different Places and Director of The Diversity Practice, says: "It's fantastic to see these powerful leaders emerging across finance, technology, the public sector politics, and social affairs. These women have done this through self-leadership as a way of making sure their voice is heard, they have a seat at the table, and their value is recognised. 
"The study has given 'Different Women' the opportunity to share their experiences and is all about changing the single story about Black, Asian and ethnically diverse women. We want to make sure they no longer feel invisible in society."
Campayne adds: "One of the biggest areas that need addressing is gender inconsistencies between women. 'Different Women' are still discriminated against, organisational culture is still a significant barrier, and the pay gap needs to be urgently addressed.
"It's fantastic to see these hidden in plain sight leaders finally becoming visible and rising up. They are focusing on the most positive business qualities; resilience, optimism, self-determination, authentic and values-driven, a mindset of excellence, compassionate and ambitious, all of which make you a great leader.
"Black, Asian and ethnically diverse women have developed a range of leadership strategies to survive and thrive that we can all learn from.  Growth in authenticity, self-mastery and building relationships can build business confidence, increase performance, and make a difference to the well being of our society."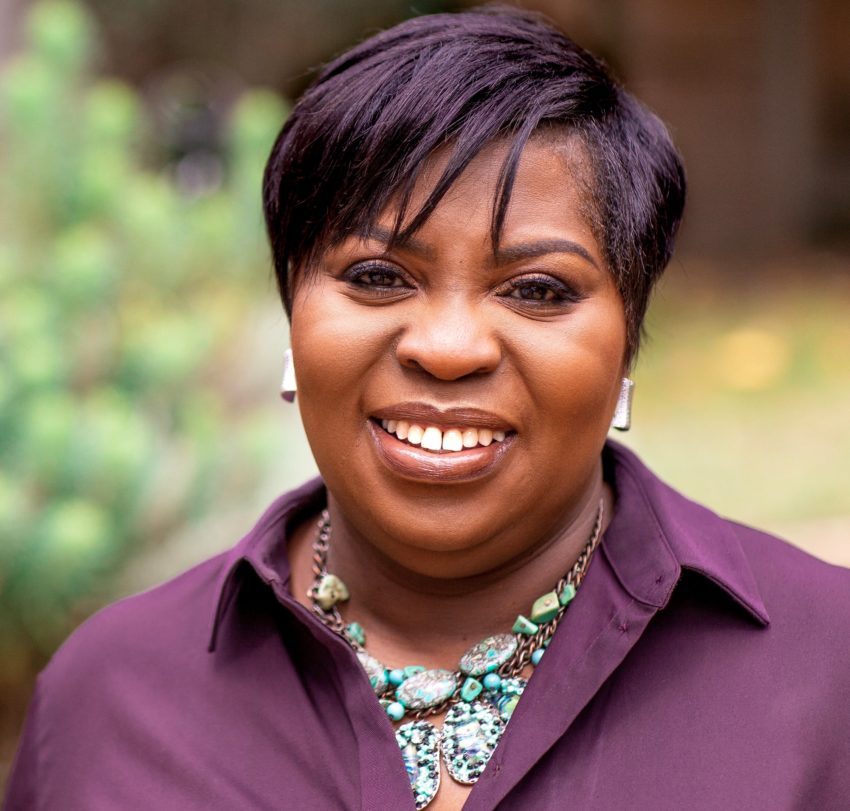 Carol Campayne, Co-Founder of Different Women, Different Places and Director of The Diversity Practice