Founder James Nash and Partner Jat Sahota discuss how their specialist company is driving a rethink into senior-level hiring that challenges corporate bias, underpinned by cutting-edge technology.
When a major PLC succeeded in recruiting more people from diverse backgrounds into technology leadership roles, it was surprised when the new hires soon headed for the exit.
The problem was, according to James Nash, the business itself. "It was still very traditional," he explains. "The executive leadership officers were white male, with wood-panelled walls and white carpets, and more importantly, antiquated thinking."
This is one of the examples he gives to demonstrate that the recruitment system for senior positions is broken, which is why he founded Inbeta to fix it – by building a fairer executive search practice that challenges corporate bias.
Poor recruitment decisions expose organisations to a financial hole equating to millions. Inbeta addresses this by ensuring that the right talent for the role is surfaced in the first place and that they are supported and included once in the job.
"We show companies what a person is going to need to be successful," Nash says. "This is where the whole head-hunting world is really exposed. Head-hunters are measured for hiring the person. They're not measured for the outcomes of the individual. At Inbeta, we base the entire business model on the outcomes of the individual and the success that individual brings to the organisation."
Cutting-edge technology
Crucial to the business is the cutting-edge technology that underpins how it identifies candidates. "We can look at any company in the Western world, in real-time," Nash reveals. "In seconds, I can tell you everything about that company, the people in it, contact details, organisational structures, what's the outgoing web traffic of the organisation. I can even tell you what technology the company uses by department, etc.
"This allows us to look at the market, rather than to rely on resumés or out of date information. For example, if you're a great marketing director who was just recognised for an amazing campaign in the UK featured in The Drum, the industry magazine, we would know that about you because we're looking at people in real-time.
"We can learn a lot about a person, regardless of their job titles; who they are as human beings, down to the actual outcomes of what that person has done from day one. The way we identify people is entirely different. It allows a holistic look at the talent world."
"We don't have a bank of CVs, and we don't have a bank of candidates, which is completely different to all other recruiters," adds Jat Sahota, one of Inbeta's partners. "So, we start each search fresh for the client. We've got no one on the books that we need to push due to personal bias or relationships. We will obviously find you candidates but don't flick through a Rolodex of favourite people, or go straight to LinkedIn."
Nash is keen to point out that the company only looks at people through "a professional lens" and excludes social media sites. For the undiscovered talents, Inbeta goes to organisations' structures and looks through the ranks. Those on the way up the corporate ladder were likely to have a high profile, such as winning awards or appearing in industry publications.
Cultural intelligence
An example of how Inbeta works is the recent recruitment of a board director for a leading fashion company in the UK. A search identified 427 potential candidates, of which 60 were considered high potential.
"Because of the technology, we knew peoples' job-seeking behaviour by their digital footprint across talent platforms; therefore, when we targeted the high-potential outreach, we had a 65% engagement nearly overnight," says Nash. "And that's because we can measure people's intent. Once we've got through the basics of whether they were interested in the role and had the right skill set, this is further reinforced using a structured interview process that we call an index.
"It's about an hour and a half assessment, and it measures critical leadership behaviours. The horizontal lines are what we call operational transformative and collective leadership. That is, can you do the day job, be a transformative leader, and drive the business forward?
"It also looks at whether you can work in collective leadership; can you empower your team and develop the people underneath you to create a culture and a workplace environment that's going to help the continued growth of the company if you weren't there?
"Then we cross-sector the horizontals across verticals. These are things like adaptability, agility and strategic prioritisation. By the time we finish the interview, we'll have a really strong human level of expertise and understanding of whether this person can do what they said they can do."
While the interview is taking place, it is monitored by technology that surfaces pattern recognition throughout the conversation at specific data points. It is further supported by independent psychometric assessments based on executive leadership and focused on cultural intelligence data, again aligned to the same data markers. Inbeta has exclusive access to this data from an executive talent perspective in the UK.
The cultural intelligence insights demonstrate how candidates will navigate environments with different people, integrate within an organisation and what they need to be successful. This report is passed to Inbeta's leadership coaches, who then partner with the chosen candidate during their first 100 days in the role.
"In following the candidate through the process and helping them succeed in the role, we can reveal the gap between the business' culture and that of the person coming in," explains Sahota. "Now that isn't corporate or leadership culture, it's how do they see the world? As a coach, I can say to both the leadership team and the candidate, 'this is what you need to meet in the middle'."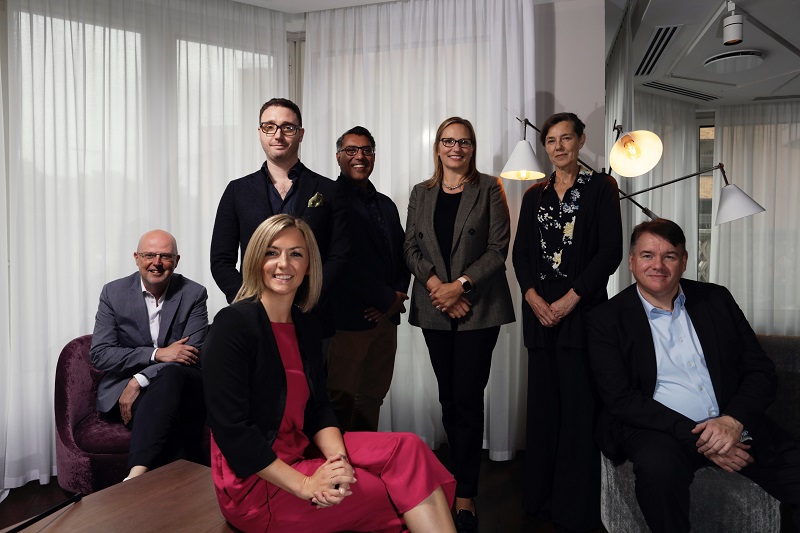 The rule of thirds
"We're not going to change the world ourselves. We're not trying to make it perfect. We're trying to make it better than it already is. There's a rule of thirds: a third of people will get it, a third will be indifferent, and a third will resist it. We want to work with the third that gets it."
Nash believes that many companies tackle the underrepresentation of ethnicity and gender incorrectly. He says: "We can allow companies to move the dial away from those basic characteristics to divergent thinking. And we can measure it independently, which allows people to cut things very differently.
"Everyone who works frontline in Inbeta has to be a cultural intelligence certified leadership coach. To really understand what the word inclusion means, we should focus on the I, not the D. If you look at the wider industry, that's one of the major issues."
He advises PLCs to understand their talent landscape and have the ability to measure it, dissect it and influence it positively. Having accurate data and intelligence would then support them in doing things differently.
"It's now not about just hiring for the day, but hiring for the future," Nash argues. "Any PLC is legally required to report on all of this; even more so if they decide to go to bat for the various ESG reporting frameworks. If you are a smaller business and have a public brand, I think it's important that you consider every aspect of your talent strategy. You're going to need to do things quickly, and you're going to have to make some allowances and be motivated to do it."
Sahota agrees and points out that the COVID pandemic has accelerated the shift in power between recruiter and talent. "People are much more demanding of organisations, what they stand for and what they'll do for them more than just the job," he states.
"Organisations need to be much more appealing in a different way around how they attract talent. So, things like attitudes to flexible working, how they treat women coming back into the workplace, how they treat women going through menopause."
Radical objectivity
Hand-in-hand with attracting more diverse talent is financial savings. A failed leadership hire starts at £500,000. It represents the cost of acquiring them and paying them for three months, and if they then leave, their exit. If you consider the impact they might have made in that time, the cost could easily be millions.
Companies should use more technology when recruiting, but it shouldn't be solely relied upon as people should make the decisions. Nash says: "Technology can bring radical objectivity to the situation. It can highlight and see what humans don't see.
"If an executive fails in a role, and an executive very rarely fails, it's going to be the topic of culture. And unfortunately, it won't be either a cultural fit or cultural addition. It's going to be the simple facts of how that executive manages those five or six key stakeholder relationships within the first 100 days. So, it's really important that companies put time and effort into understanding people and seeing each other through very different lenses."