As Black-owned businesses find themselves disproportionately affected by the pandemic, Mastercard's Divisional President, UK & Ireland, Kelly DeVine, explores how digital tools might be the answer to getting these businesses back on their feet.
Although the effects of the pandemic on the country's small businesses were universal, they were not evenly felt. Small business owners from Black, Asian and minority ethnic groups were disproportionately affected, with their businesses traditionally concentrated in the sectors hardest hit by the crisis, such as health and social care, retail, hospitality, and education. It is essential that those businesses that managed to survive the effects of the pandemic receive the necessary support to get back on their feet, particularly given that over half of small business owners from a Black or mixed-race background say that their ethnicity is a barrier to success.
With Black-owned businesses contributing £25 billion to the UK's economy in 2018 – equivalent to the economic contribution of Greater Manchester – supporting these businesses will have fantastic knock-on effects for local communities, high streets, jobs and of course, the country's economic recovery.
As it stands, Black-owned businesses have suffered huge financial blows due to the crisis, with 40% of Black small business owners asserting that their financial performance as a business has worsened since the start of the pandemic. With over half of Black business owners expecting that their business' use of financial instruments will be more important for their company's operations and success over the next five years, funding has never been more crucial – be it in the form of grants or government support schemes.
The support provided to these businesses must be not only financial but also digital. Our research from the Centre for Economics and Business Research (CEBR) finds that 55% of small business owners from ethnic minority backgrounds, and a staggering 70% from Black and mixed-race backgrounds, agreed that their business would not have survived the pandemic without the use of digital tools. The vast majority of small business owners from ethnic minority backgrounds cited the benefits of integrating technologies as saving time and money in the long run.
Given the unequal impact of the pandemic on businesses owned by ethnic minority groups, it is crucial to ensure that support is tailored to meet the specific and unique needs and challenges faced by businesses owned by people from ethnic minority backgrounds. Mastercard research suggests that the most common challenges encountered by small business owners from ethnic minority backgrounds are specifically rooted in concerns around the security of technology, a feeling of being overwhelmed by the choice of digital tools, as well as a lack of knowledge around which technologies are best for their business.
Diana, a business owner from an ethnic minority background who runs a creative studio turned e-commerce business with her partner Sam, benefits from speaking to other small business owners for advice on useful technology that would add value to her business. For Diana, it would also be valuable to have access to 'a one-stop shop' that collates available digital support for businesses, tailored to the needs of different businesses of different sizes and industries. Both of these options were popular among business owners from ethnic minority backgrounds in our research.
As we seek to support small business owners on the path to post-pandemic recovery, it is crucial to identify the unique barriers to their success and ongoing needs so that they can be catered to. This is what we aim to do with Strive UK, a three-year-long programme created by Mastercard's Center for Inclusive Growth, focused on supporting the country's micro and small businesses to succeed in an increasingly digital economy. In partnership with a team of small business experts – Enterprise Nation, Digital Boost, and Be the Business – Strive UK will support at least 30,000 small businesses from minority ethnic backgrounds over the next three years.
Through the programme, we will offer business owners support in the form of personalised one-to-one mentoring, networking opportunities and tailored tools empowering them to succeed in the digital economy. Alongside not-for-profit Be the Business, we will offer Black and minority ethnic-owned micro to small enterprises the opportunity to network with experienced business executives alongside free mentoring and technology support from some of the UK's biggest companies. The aim of this is to specifically empower these business owners by addressing their particular requirements.
Ultimately, it is an exercise in empowerment. For too long, business owners from ethnic minority backgrounds have been ignored and have lacked the personalised resources necessary to achieve their desired growth. As we strive to regenerate high streets and promote the UK's economic recovery, it is key that we provide tailored support for these businesses going forward. If equipped with the right digital support, they will be able to thrive.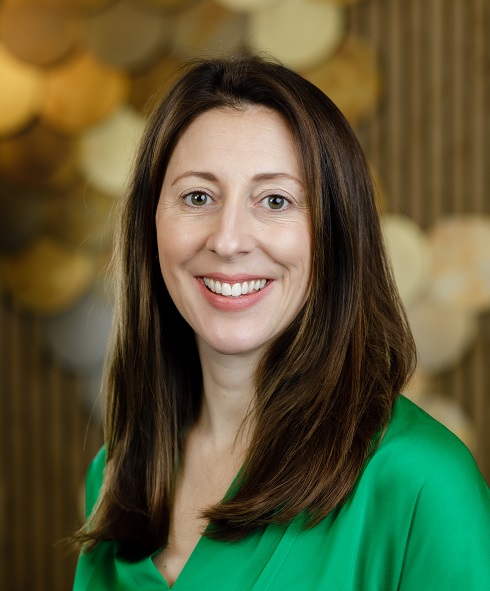 Kelly Devine is the Divisional President, UK & Ireland at Mastercard, responsible for the strategy, direction, and overall success of all aspects of Mastercard's business across the UK and Republic of Ireland.