Deloitte UK, KPMG UK and PwC UK have today announced that they have signed up to The Valuable 500 – the global initiative striving to place disability inclusion on the business agenda. EY has already pledged to The Valuable 500 at a global level.
The Valuable 500
This collaborative move from the leading professional services organisations places the sector at the forefront of creating better inclusivity in business. It follows the large number of banks that recently committed to The Valuable 500 including Barclays, HSBC, Bank of England, RBS and Lloyds Banking Group, signifying a huge step forward for the financial sector.
The Valuable 500, launched at the World Economic Forum's Annual Summit in Davos earlier this year, is seeking 500 global business leaders to place disability on their board agendas. They will each be held accountable for ensuring disability inclusion is on their boards' agendas and that discussions result in measurable action.
To date, global businesses employing well over two million people have signed up to put disability inclusion on their board agendas.
Big Four support
The Big Four all have a history of taking action to improve inclusion in the workplace, with Deloitte, KPMG and PwC working with Auticon, to make the most of the cognitive strengths of autistic individuals through targeted hiring. KPMG is also working alongside the Department for Work and Pensions as a Disability Confidence Leader.
Deloitte recognises that disability has a wider impact than just its workforce and is proud to be supporting Scope as one of its One Million Futures charity partners, including its #workwithme pledge.
EY is on Fortune's 'Change the World' list for its work to recruit neurodiverse candidates. EY also collaborated with #valuable in 2018 to publish research which highlighted the scale of disability exclusion in business.
Similarly, with a focus on digital upskilling and inclusion, PwC is working with a range of assistive technology providers and, has a team dedicated to ensuring their technology is accessible and to raising awareness of the specific tools available.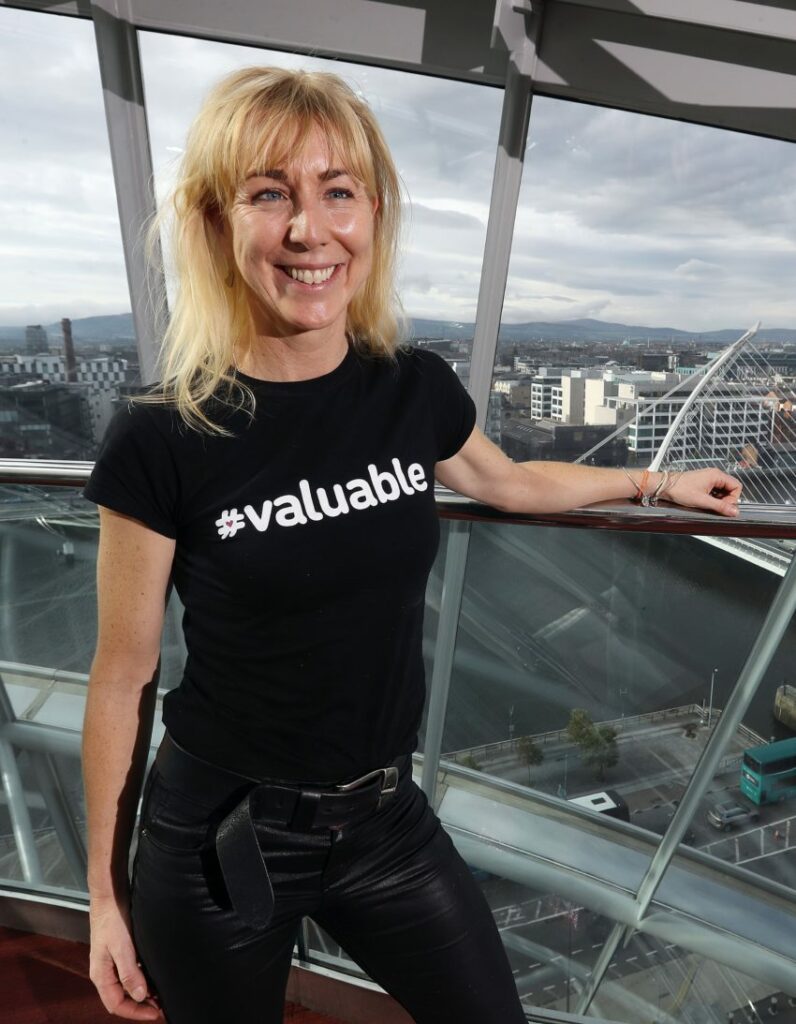 "Deloitte UK, EY, KPMG UK and PwC UK, the big four professional services organisations have the national power to make a difference in their sector, and therefore the responsibility to really make a difference. It is fantastic that they are standing up together to speak for those who have been routinely ignored in business and society," said Caroline Casey, founder of The Valuable 500.
"Momentum is building for disability inclusion and it is fantastic to see global competitors come together to collaborate and solve global inclusion issues. Undoubtedly this is a sign that the world is waking up to the current inequality crisis. 
"We applaud the Big Four for taking a definitive stand on inclusion and giving a voice to disabled people through their boardrooms, and encourage other business leaders and brands to follow suit in committing to The Valuable 500."
Richard Houston, Senior Partner and CEO of Deloitte UK and Deloitte North and South Europe, said: "We're committed to ensuring our firm is inclusive, where individual differences are respected and valued. An inclusive culture means encouraging true diversity of thought and creating an environment that allows everyone to play to their strengths."
Deloitte has committed to increase their focus on neurodiversity. Working with colleagues in their neurodiversity network they are looking at how to better support employees with a neurodiverse (ND) condition, and the vast untapped skills of people on the ND spectrum. One of their first steps is their collaboration with Auticon, to make the most of the cognitive strengths of autistic individuals through targeted hiring.
Kevin Ellis, Senior Partner and Chairman, PWC UK, said:"We're very pleased to work with Valuable 500. Businesses like ours have a responsibility to promote inclusion and equality, and as business leaders we need to work together to unlock the value of disabled talent across society. At PwC we're committed to creating a culture where everyone feels they can thrive and progress – disability inclusion is an integral part of our Board agenda on inclusion."
Carmine di Sibio, EY Global Chairman and CEO said: "Diversity & Inclusion is an essential element of our strategy at EY. As global signatories to The Valuable 500 since 2018, we are proud to welcome other leaders in our industry as we use collective power to create positive change.
"We've seen the power of inclusive initiatives first hand through our Neurodiverse Centers of Excellence which recruit, train and employ individuals on the Autism spectrum. Diversity & Inclusion is part of the lifeblood of our organization and we believe that we all need to work together across the globe to bring more attention to this important issue."
Tony Cates, Vice-Chair and Board Sponsor for Disability and Mental Health at KPMG UK, said: "As a large employer and with a broad client base we have a real opportunity to lead from the front and promote inclusion, diversity and social equality in our business and the people we work with. The Valuable 500 is another opportunity for us to speak out about the importance of disability inclusion, and we look forward to working with others to further this agenda."
Disability inclusion
The launch of The Valuable 500 at Davos marked the first time disability inclusion was discussed on the main stage with the support of global business leaders – who included former Unilever CEO Paul Polman, Bloomberg Chairman Peter Grauer, and global CEO at Accenture Julie Sweet.
Since its launch, businesses such as Sainsburys, Microsoft, EY, Accenture, Fujitsu, Unilever, and Bloomberg have all joined he movement. Its mission is to unlock the value of people living with disabilities across the world.
Along with their friends, families and communities, the one billion disabled people worldwide also hold a disposable annual income of $8 trillion a year, equating to an opportunity that business cannot afford to ignore.
The Big Four will join other global businesses, including Boeing and Zurich, in efforts to tackle the poor global employment rate for disabled people, which currently stands at 50 % of that for non-disabled people, a gap which has been on the rise since 2010.
To apply to be a Valuable 500 business, please visit The Valuable 500