Here Zara Nanu, CEO, Gapsquare, explains why despite society mourning its loss, the pre-COVID-19 normal is a state of being we should avoid at all costs in the future.
The pre-COVID-19 normal is not one that works for us. This has been demonstrated by the fact that 17 million Americans have filed for unemployment benefits in the past four weeks, the UK saw 1.2 million claims for Universal Credit since lockdown began, and one-third of those affected by COVID-19 are ethnic minorities. These are just a few of the failures that highlight the normal as we know it is not fit for purpose. Should we go back to that normal, and be hit by a new pandemic or a global disaster of some kind – we will easily find ourselves in a similar situation.
The past "normal" does not only not work for the vulnerable or the workers. It does not work for governments, because they have to find ways through depleted budgets to support people financially through the crisis; for economies, which are plummeting at incredible speeds, and for innovation because it's hard to be innovative when you're focused on simply surviving.  
What is the pre-COVID-19 normal, and why does it not work?
In the pre-COVID-19 normal, poverty was a thing. Although we have been making global progress in the eradication of poverty and improvement of wellbeing and life in dignity indicators, there is still a wide distribution of poverty. And it's not only a thing concerning the developing world. More than 40 million Americans live in poverty, and almost a third of children in the UK live in poverty (nine in the average classroom). In 2015 Habitat for Humanity estimated that 1.6 billion people around the world live in "inadequate shelter".
When it comes to the workplace, modern forms of slavery are also a thing in the pre-COVID-19 normal. In 2018, there were 6,985 potential victims of contemporary slavery referred to the National Referral Mechanism, of whom nearly a half (45%) were exploited as children. The system is not perfect, and many cases still go under the radar. According to the Global Slavery Index, Britain is home to at least 136,000 modern slaves. Further afield, countries such as Thailand, Myanmar, and India are continuously showing examples of contemporary forms of slavery and child labour.
Alongside this, in the pre-COVID-19 normal, healthcare is not available and accessible to everyone. Sometimes because of ill-thought logistics and allocation of resources, and other times because of putting the burden of covering medical costs on those who are ill. In the case of the US, these two coincide. Despite spending the most on the healthcare of any developed nation in the world, the US continuously achieves low healthcare indicators as some 25% of the population delays seeking medical help because of increased costs.
It's pretty clear why the pre-COVID-19 normal does not work as people continue to find themselves in poverty, with limited access to healthcare support, and frequently in employment without any rights and fair pay. And this has implications for all of us, not only those unemployed, homeless or exploited. It doesn't matter where you live, John, the homeless person, looking for food in the bins outside Temple Meads Train Station in Bristol has an impact on everyone. Their lack of shelter and resources makes them vulnerable to exploitation, mental health issues, crime, and even public health.
How can we create a new normal that works for us?
So how can we create a new normal that works for everyone? A new normal where there is no poverty, no exploitation, and people can have access to enough resources to live life in dignity and health? Below are three of the key principles we should start with. And we can't afford to wait until the crisis is over to take action. We have to start now.
Universal public health accessible to everyone
Universal public health is a must in the new normal. A well-funded health system that ensures everyone has access to medication and health support, including mental health, is a strong starting point. Because we live in an interconnected world, making free health accessible globally is imperative. While COVID-19 was initially a problem for China, it has quickly spread across the globe leaving no country untouched. As of April 13, 210 countries and territories around the world have reported a total of 1,864,666 confirmed cases, and a death toll of 115,101 deaths.
The fact that the US is proving to be one of the most affected countries in the world demonstrates that access to costly healthcare is not working for anyone. When large parts of the population can't access healthcare – they can continue to spread the virus around the country, including to those who pay for healthcare and underpin the system. Ultimately to the benefit of no one. We were told that Stanley Chera, the prominent New York City real estate developer and Republican donor, has died of complications related to COVID-19. This is merely an example of why the system does not work. We do not have to wait for rich, prominent people to die to make a change. Any one life is precious public healthcare is imperative if we want to stop preventable deaths for anyone.
Sufficient resources for everyone to live a life in dignity
Lockdown saw millions of people around the world unable to go to work, and each country has taken a different approach to ensure they have enough means to live until the crisis is over. The US is seeing massive layoffs, and as such a high spike in registrations of unemployment. In the UK, Government has agreed to pay 80% wages for any furloughed employee (caped at £2,500 per month). In France, a mechanism for partial activity was already in existence, and companies can trigger it to get support from the Government and prevent redundancies.
Many voices are saying we are clearly at a point when we should consider some kind of universal income; an income that is sufficient to ensure a decent life for everyone. This will help de-risk people's lives, and help many think beyond survival and well into innovation and creativity. We were already on our way to this world as automation, and AI were pushing many people out of employment, forcing us to reconsider how people earn a living. The COVID-19 disruption means we get to do this faster.
Local communities are global communities
Stronger communities on a worldwide and local level can lead to the creation of innovation and better support for those who need it. For the past few weeks, we've seen communities face social distance while coming together like never before. I engage now in more open conversations with employers in the UK, India, France and the USA in one single day than I did before in a month. And this increased engagement is creating a sense of sharing, a sense of community around a common purpose. It develops an energy around us that helps us advance our thinking on a better future for everyone.
In conclusion, I really don't want to go back to the pre-COVID-19 normal. I want to roll up my sleeves and work on creating a new normal that is sufficient and works for everyone. A world shaped by our vivid imagination of a better planet, and I welcome your ideas on how we can make this happen.
Gapsquare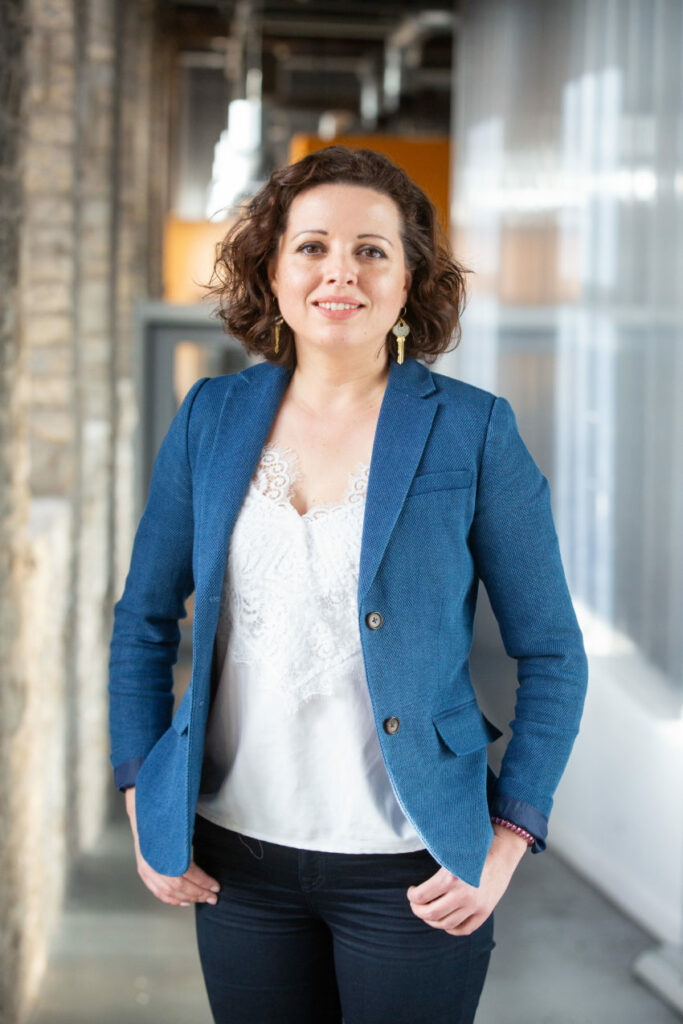 Gapsquare has created a dashboard showing live changes to the workforce as a result of #COVID19, which amalgamates information submitted by companies like yours. The platform has been released to help you to learn collaboratively and anonymously share your actions.
SHARE: Help by being part of this movement. Share your knowledge by answering a few simple questions to help grow the insights hub, and share the page with those you think might be interested.
LEARN: Visit the dashboard and learn about the current impact on workload, the main challenges, predictions for future and useful resources. Use this as an opportunity to learn.