Members of the investment management community have thrown their support behind a #TalkAboutBlack and Diversity Project campaign to raise awareness of the racism and fight against the reductive stereotype
Over the last few weeks, racially charged incidents in the US, such as the killings of George Floyd and Ahmaud Arbery and the actions of Amy Cooper, have posed as a stark reminder of the disparity between minority black communities and the white majority.
Citizens across the world have recoiled in shock at the incidents and protests have been carried out across the world despite the coronavirus pandemic lockdown, indicating the passion individuals have felt to raise awareness.
In the UK, senior black professionals in the investment industry have teamed up with #TalkAboutBlack and the Diversity Project, which have already been working hard to increase the representation of black and ethnic minorities across the sector, to launch the #IAM campaign across social media.
The campaign is aimed at raising awareness of the issues, humanised the lives and experiences of black people and fight against reductive stereotypes.
How can individuals get involved?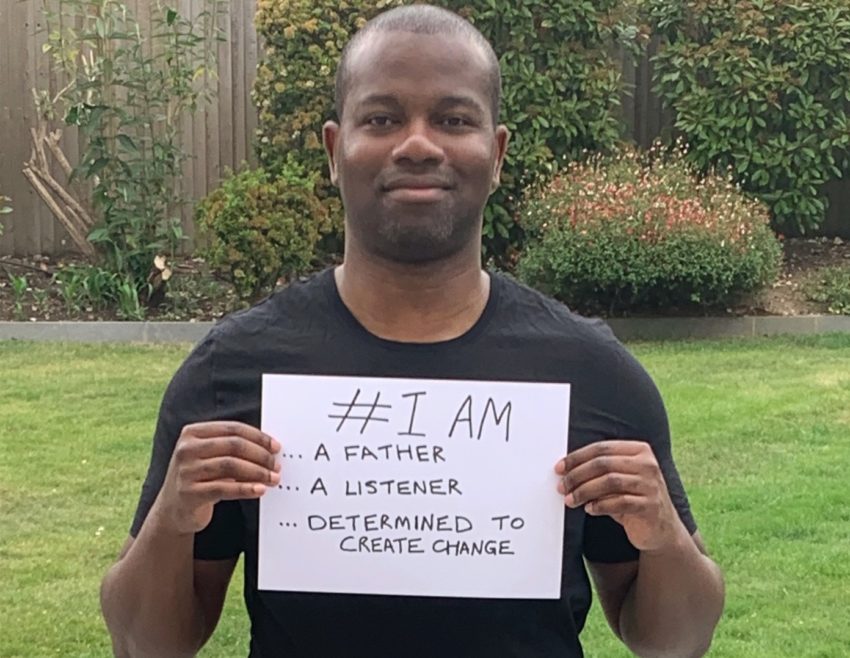 The #IAM campaign is being run across LinkedIn, Instagram and Twitter and seeks to mobilise black people and non-black allies to post a picture of themselves answering the question "what are you?" using the hashtag #IAM.
Examples include: I AM an ally, I AM shocked, I AM strong. To create more traction and encourage others to share, they are asking individuals to tag five people and ask "what are you?"
Justin Onuekwusi, fund manager and head of retail multi-asset funds at Legal & General Investment Management (LGIM) has kicked off the campaign on LinkedIn and Twitter, and already has almost 50 comments in a few short hours.
"A lot of the people over the last week have reached out to me and few senior black people in the industry asking what we are doing in response and what kind of message can we send to the industry.
"Many are frustrated and depressed and so we felt we had to do something to really break down stereotypes and try and create allyship and true advocacy."
Onuekwusi added the social media campaign was launched to encourage investment professionals "supporting a more inclusive culture in the industry and beyond"
"This is not just about asset management industry, it's about societal issues.
"We need to all stand together to get true progression and inclusion
"This campaign has been designed to get people posting positivity and showing we all are in this together, by partnering we can break down stereotypes."
He added those interested can register for a #TalkAboutBlack virtual event called #I am talking about black on Wednesday 10th June at 5pm which will address how the industry can all move forward together. Details on the registration link to follow.
The panel includes Onuekwusi, Darren Johnson, COO of listed equities at Impax Asset Management, Gavin Lewis, managing director at BlackRock and founder of #TalkAboutBlack, Marisa Hall, and co-head of Thinking Ahead Institute at Willis Tower Watson.
There will also be a call to action for companies by founder and board director of Redington Dawid Konotey-Ahulu.
Onuekwusi explained: "It is great that companies are stepping up and saying support equality and inclusion, but now it needs to be more than words, it needs to be action.
"This is where the balance moves from being an ally to true advocacy."
He pointed to companies, including LGIM, that are responding to events by setting up internal working groups to understand why staff are anxious and frustrated and maybe feeling low in this time.
"Looking after the wellbeing of staff through this is very important," he added.
#TAB founder Lewis said: "It's devastating watching the events in the US unfold. I ask myself why black people still face such oppression and why things have not progressed. This demonstrates the obstacles we have been trying to overcome but must also be a watershed, to drive lasting change in the asset management industry but also wider society."
Helena Morrissey, chair of the Diversity Project, added: "I have a black son-in-law and two mixed-race grandchildren; the colour of their skin seems completely irrelevant except when racism rears its ugly head. Recent events have reminded us all just how far we are from an inclusive world and how we must resolve to finally create that, black and white, men and women, gay and straight, working together as one. The Diversity Project will do everything it can to make our industry truly equal."