Without an inclusive environment, diversity cannot succeed. That is the view of Mairéad Nayager, Chief HR Officer at global drinks giant Diageo.
"You have to bring in more diversity for the environment to become more inclusive," she says. "Still, if you do hit targets, it doesn't mean those people who have joined the company feel included. You may also have issues in terms of how long they stay or whether they feel valued.
"When you get to a stage of critical mass, it can be positive. But equally, if you bring in a diverse group who are all similar, they could potentially isolate themselves and operate as a single unit away from the rest of the organisation. So, focusing on inclusion is equally as important as on diversity."
This is precisely what Diageo does. Inclusion is embedded in one of the company's values – to value each other. There is a commitment to creating a working environment, driven by inclusive leadership, that gets the best out of people, irrespective of their backgrounds.
But it wasn't always the case up until a little over a decade ago. Despite having a diverse workforce across 180 countries, interviews with employees revealed that those who succeeded in the organisation were perceived as white, British public school-educated men who went on assignments in multiple countries.
"I think that shocked the executive team at the time," Mairead reveals.
"They were mostly white British males, and so I don't think that they were necessarily biased, it's just that they were unconsciously unaware of how exclusive I suppose it was to succeed at Diageo. That created the first round of questioning about how do progress women more rapidly?
"Given that we work and operate in many countries globally, does it make sense that we have that many assignments happening into those markets; why can't we grow local talent quicker? So, there was a real drive to support local people to succeed in local markets.
"And then also to have better gender diversity at the top."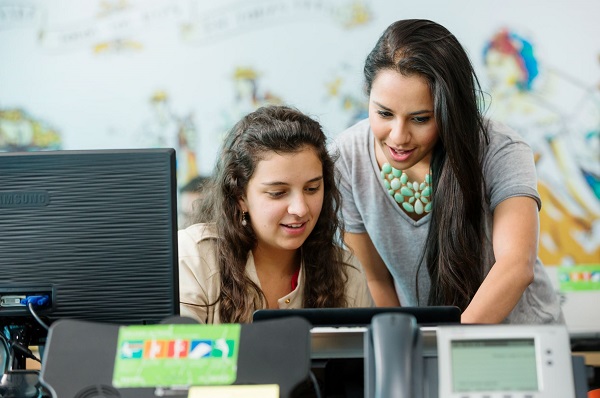 More women on board
Progress in this area accelerated with the appointment of CEO Ivan Menezes in 2013. He recruited four women to the executive team, including the chief financial officer, chief HR officer and chief marketing officer – a representation of 45%.
Setting targets has been critical. Interestingly, objectives are not linked to incentive schemes – Diageo believes that people shouldn't need incentives to become more diverse and inclusive.
Says Mairéad: "We state publicly in our annual report and other publications what our targets are, and everybody works towards them, and we've always hit them.
"Currently, we aim to have 40% of females in senior leadership roles by 2025. We're already at 37%. So, we're naturally progressing."
In trying to find the right women for top jobs, she thinks companies can sometimes overlook the talent they already have. Mairéad gave an example of how Diageo recently took a bet on a rising star for a key role.
"We had a female internally who had a lot of experience and was regarded as having potential, but we concluded that she was not ready for a role," explains Mairead.
"So, we returned to the market but found we were struggling to find a candidate who had all the capabilities and was a strong fit for Diageo.
"We then decided to take another look at the female internally, and all the roles she had done in the company over many years, and concluded that if she wasn't ready now, when would she be?
"We appointed her to the role, and she is doing extremely well. Unless you
start to take a chance on, promote and support females internally, you'll never succeed on hitting targets."
When vacancies arise, the company insists on an even slate of candidates at all levels. However, women are not hired purely to meet targets; it's important to get the right talent for the job.
Equal parental leave
Another step that the company has taken to even out opportunities is granting men six months paid leave on the birth of a child – the same as for women. This helps men to play a greater role in their child's upbringing. It also has an indirect benefit for women.
"One reason why women sometimes get overlooked is that they are on maternity leave when promotions happen and not there to be interviewed. Another is that maternity leave can result in gaps in their career, which is then perceived as them not having as much experience as their male counterparts.
"With policies like equal parental leave, which many other companies have followed, we can potentially influence society more broadly, which is one of our aims," Mairéad argues.
Diageo found that, while unconscious bias training raises awareness, it does little to influence behaviour. Instead, the company has invested heavily in changing its approach to focus on inclusive leadership.
Inclusion and diversity are ingrained in the leadership standards of the company. It's part of job interviews and training and coaching programmes. Earlier this year, Diageo trained 650 people on how to get the best out of every member of a team.
The aim was to create the right environment for different thinking and perspectives. Mairéad is proud of having a future leadership team that is multi-national and multi-lingual. This brings a balance of styles and avoids homogenous thinking.
Making a difference
When asked why some companies are slow to be more diverse and inclusive, Mairéad states: "I think it's a combination of things. They don't necessarily have leaders who see the extra value of making substantial progress. There has to be something that creates an impetus. The board and executive committee have to see that it will make a difference to society, to employees, to consumers. And once they do, they will do more.
"You have to have both a consumer business rationale for doing it, and you have to believe morally, it's the right thing to do. At Diageo, we have strong morals and values.
"We are not perfect; are nowhere near having made the progress we would like, but our business and core values are strong and we believe in doing the right thing – not just within the company but also for broader society.
"Secondly, we know the business rationale, and we've seen the benefits. The executive committee is 45% female, with eight different nationalities. There is no question in this company as to whether diversity adds value to the business."
Mairéad's advice to HR professionals embarking on their D&I journey is not to just focus on one aspect. First, start with getting leadership backing and ensure that it filters down to general managers and functional heads.
Next set targets. She says that companies who don't set goals tend not to make a difference.
"Encouraging networks is another one," Mairéad adds. "Sponsor initiatives to create awareness and give people a voice and have connections between employees and management.
"If you've got to a more advanced level, you'd be thinking about reverse mentoring or an 'Inclusive Week' to raise awareness across the company globally, which has been a huge success at Diageo in giving people opportunity to discuss and lead on the agenda.
"So, starting with leaders owning the diversity and inclusion agenda, set targets, think about the policies you have and encourage networks of employees who can support each other."