Diversity & Inclusion (D&I) is at the top of the agenda for many businesses, yet it is critical to recognise that they are separate entities and it is inclusion that should be the driving force, not diversity.
True inclusion is when people feel connected, engaged, know their voice will be heard and their opinion actively sought out. When an organisation makes this distinction and focuses its efforts on increasing inclusion in the workplace, not only will diversity follow but it will also maximise its sustainability.
>See also: Diversity and inclusion: CEO survey reveals a huge gap between perception and reality
Getting results
So what are the strategic benefits that we are talking about?
Nowadays, 86% of female millennials and 74% of male millennials will look at a company's D&I policies when considering potential employers. Many people now want a sense of purpose in their work, and somewhere they feel they belong. In this sense, changing the working culture to put more emphasis on inclusion can become much more than a reflection of societal progress. It can become a powerful tool for businesses looking to attract top talent, which is particularly valuable considering the shortage of candidates in today's job market.
Beyond simply bringing talent to the door in the first place, these policies also play a central role in driving retention and engagement. It's no secret that diverse and inclusive workforces regularly outperform their counterparts and it is no wonder. If your workers feel they can freely engage in discussion and be themselves, they'll be far more likely to stay in a role. As such, the positive effects of a successful D&I policy will have a lasting impact throughout your business.
>See also: Employers target diverse groups to tackle skills shortages
Inclusion for businesses
There are several ways businesses can achieve these benefits. A great starting point is having a thorough understanding of your own business, and an idea of what it would look like when it's inclusive.
Take gender equality for example, which has often been the starting point for D&I in the UK – owing to the persistence of the gender pay gap, and the fact workforces can be split quite readily by gender. While there may be common themes when it comes to driving inclusion, there's certainly no "one size fits all" approach.
In some countries, we see the reverse of workforce patterns in the UK, with women tending to occupy more upper management positions than men. In such countries, much of the gender equality work tries to increase the representation of men at these levels. As such, a strategy to raise the number of women in top positions that could work in Britain would create a further disparity in other companies across the world. This would indicate that there's no quick-fix solution that can be applied to all businesses. Therefore, it's essential to understand the specific challenges of your region and sector to achieve the benefits inclusion will bring.
Strategic and financial aims
Once you've got this level of understanding, it may be wise to start at the top of your business. Every leader will have strategic and financial aims when they think about the future of their business. Today companies that take an enthusiastic approach to inclusion are finding that they reap powerful commercial benefits. Rather than it is an afterthought, business leaders should set inclusion goals and pursue them with the same energy they do others to ensure progress in this area doesn't fall behind.
Companies can make progress by placing responsibility for inclusion squarely on the shoulders of their leaders. This will help provide the right model of behaviour for employees and drive inclusion throughout the business. It's not enough to entrust responsibility to just one D&I director or figurehead. To truly accelerate inclusion, companies should share responsibility across multiple leaders, with a keen focus on ownership and accountability.
Increasing the number of people owning parts, and accountability for the inclusivity agenda should act as additional pillars to support your efforts. If people feel they have a genuine stake in its success, they're more likely to feel compelled to support it.
Pitfalls of ignoring inclusion in recruitment
A company can be as diverse as it likes but this does not guarantee that every voice will be heard. Even when all social groups are represented fairly, people can still feel neglected, which can be avoided by championing inclusion instead. Once an inclusive workforce is in place, everyone will benefit as they pull together to drive the business forward.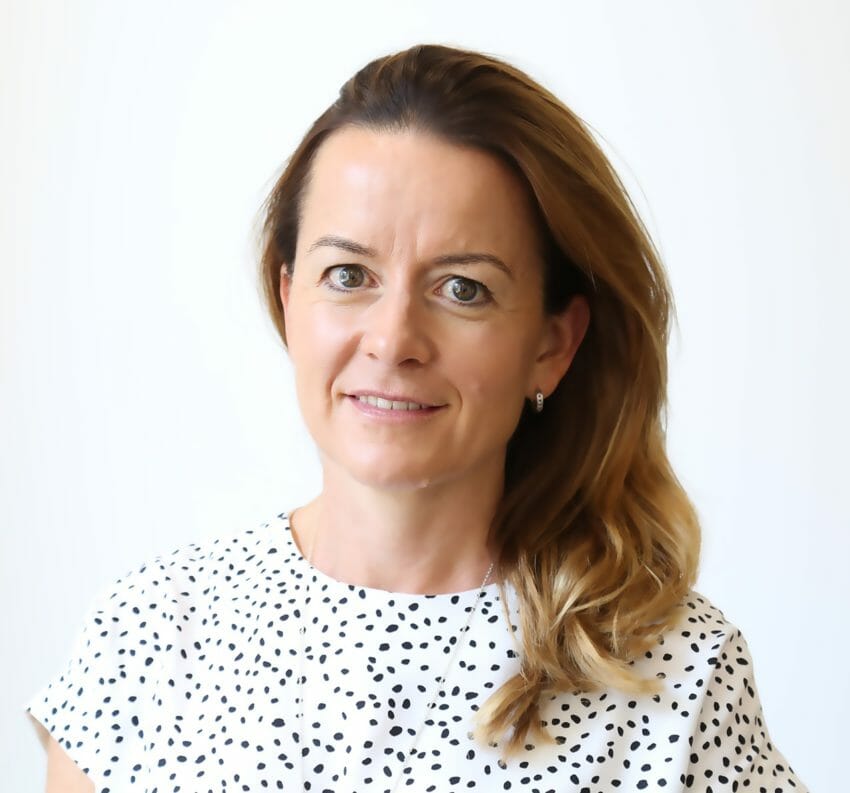 About the author:
Sarah Kirk is Global Diversity and Inclusion Director from global recruitment specialists, Michael Page.