It's little wonder that we are far from reaching gender equality in technology when, according to a recent study, women in tech can face sexual harassment, feel excluded and are victims of unconscious biasstrong>
This malaise is not a symptom of all technology companies, but it's clear that women in tech remain a minority and a cultural change is needed to support women climbing the tech ladder.
Women's Equality Day, celebrated each year on 26th August, are important to highlight gender equality in the world of work. Here, a group of female tech executives share tips and best practices that other organisations harness to promote gender equality.
Passion is important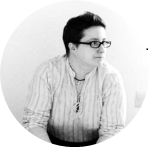 When it comes to gender equality in the workplace, Leane Parsons, Cloud Team Leader at Node4, firmly believes that organisations should be looking to hire employees that best represent the full scope of humanity.
Parsons says: "Women largely do view things, or work through things, from a different perspective to men. Surely, widening perspectives, challenging assumptions, and representing a wider portion of society within an industry, product or role can only be a good thing?"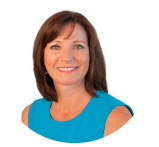 Amber Johanson, VP, Global Pre-sales Engineering at Zerto agrees, affirming that: "The gender gap is still visible today, but we will continue working to close it. The best advice I can share with women who are considering a job in this male-dominated field is, 'if it's your passion, pursue it. Set the expectation of being treated as an equal and don't accept anything less'."
Encourage more girls to study STEM subjects at school
The overall STEM workforce can only claim 12.8% as women, which is hardly surprising when you look at the equally low proportion of women studying STEM subjects in higher education.
On the other side of the coin, with companies increasingly investing in data-driven digital transformation, growing the breadth of roles and opportunities available, these positions are becoming challenging to fill.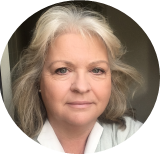 Liz Matthews, Head of Community and Education at Mango Solutions, says: "The answer lies in increased investment in training for women to fill this corporate need, close the skills gap and encourage women to enter the world of data. Of all the people we at Mango trained in 2018, women represented 37%, up 10% from the previous year.
"Women should also look outside the corporate world to training organisations, such as R-Ladies, which promotes gender diversity in the R community, as well as Women in Data, both of which we are active supporters."
Gender equality progress
Bethany Allee, EVP Marketing at Cybera, agrees: "The recent progress women have made in the tech industry is palpable. I see it in the office every day. I see it at trade shows. And when I visit schools, I meet young girls who are truly excited about careers in technology.
"Now that they're seeing influential female role models, they believe technology is a viable career path to pursue. It is inspiring to see the direct impact of leadership diversification."
Schools are leading the way in the representation of women in technology from a young age and organisations should be aware of the talent that makes up the current workforce, believes April Taylor, Vice President, ConnectWise Manage.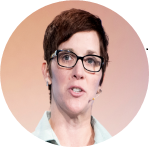 "Every industry is tied to technology, so it's great that the right education is available, especially to younger women because now they're getting more exposure to potential careers within the tech sector. While there hasn't been a significant increase, we have seen more women entering our company through our internship program because of that exposure, and it's our responsibility to welcome them to the tech space without making them feel different."
Curiosity in tech is key
Women in the industry need to remember that having curiosity and not a technological background is the reason they will succeed in the technology industry. No matter what obstacles stand in the way, they should never let anyone limit their potential.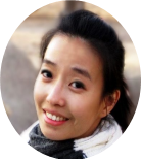 Women are in charge of their destiny. As Joanna Hu, Manager, Data Science at Exabeam believes: "It's important to emphasise that when choosing an employer, women should work for the people they admire and respect, not the company that offers the highest pay. Everyone, no matter their gender, should know their worth and not be afraid of advancing.
"Finally, it's better to keep the gender gap idea out of your mind, because if you find the right company, your work and skills will speak for themselves."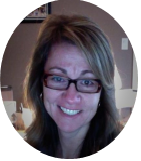 Connie Stack, Chief Strategy Officer at Digital Guardian makes the valid point that: "Recent research from Microsoft and KRC Research found that confidence in STEM wanes as girls get older, but interest can be recovered when subjects are related to real-word people and problems, tapping into girls' desire to be creative and make a difference in the world."
Get more women in executive positions
The pervasive lack of women in leadership positions is well reported. While the percentage of women on FTSE100 boards has increased in recent years, according to a recent report into female under-representation in executive ranks, this still equates to just 29%. Even Parliament has not achieved gender parity, with women holding just 32% of the seats in the House of Commons. The key question is, what can women do to help them move into more leadership positions?
Agata Nowakowska, Area Vice President at Skillsoft, believes the challenges for getting women into leadership problems are numerous. "The problem is, women are often scrutinised for their performance in leadership positions far more than men," she explains.
"A woman demonstrating too many female attributes is seen as weak, but when she behaves too much like a man she is seen is overbearing or bossy.
Women need to identify and overcome this unconscious bias. More than men, women need to balance and blend a variety of behaviours when they move into a leadership position. They need to blend these attributes to create a personal style of leadership – recognise this mind-set and have the confidence to know that they can work to change it."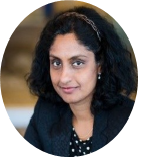 Krishna Subramanian, COO at Komprise, agrees with Agata: "Over half our college graduates today are women – so not taking advantage of this highly skilled workforce would mean a business is only trying to leverage less than 50% of the workforce. Today, it makes no business sense to not hire the best person for a job, regardless of gender."