There's no doubt that Dell CCO Karen Quintos is right when she says that with a talent war looming in the tech world, companies will have to recognise the need for diversity to fill their key positions.
Given the importance of tech in our everyday lives and to the global economy, it's concerning for all of us that the tech talent pool might soon dry up. techUK, which represents the UK tech industry, has said that there are around 600,000 tech vacancies in the UK as it is, and this will hit one million by 2020. It could be even higher.
Next tech generation
But even with a yawning digital skills gap and an urgent need for greater diversity and inclusion in the tech sector, it would be short-sighted to focus most of our attention on just senior-level roles. Of course, this approach makes a difference, and it's a valuable one, but it doesn't solve the more stubborn long-term problem of ensuring women can get to that position in the first place.
What we need to do far more often than we do currently is focus on the next generation. We need to think less of the existing talent 'pool' and more of the pipeline, and that means understanding the journey of women working in tech from the beginning.
Tired stereotypes
The talent shortage in tech really begins in childhood. Comic books like Ella the Engineer, which encourage girls to pursue STEM fields, are still a relatively new phenomenon, and harmful but pervasive assumptions about interest, suitability, temperament and tired stereotypes about 'girls' brains' still exist and inform the expectations of teachers, parents and peers.
These biases continue throughout adolescence and into higher education, too often narrowing the opportunities girls and young women perceive themselves to have. In 2015, the OECD found that girls continue to lack the confidence to pursue careers in STEM even when their school results were as good as or better than those of their male counterparts. It's hardly surprising, then, that as of 2017 there's a 12% fall in the number of girls taking ICT or computer science at GCSE level, or that only one in ten women are currently taking A-Level computer studies.
Retention
And it isn't just about entrance into the tech world. Retention remains a problem, and the Centre for Talent Innovation has shown that twice the number of women leave jobs in the tech sector as men do. Of those women, more than half abandon tech altogether when leaving the industry, depriving businesses, the industry and the economy of exactly they need.
New mothers still pay an enormous penalty for having children in tech, as in so many other sectors. And these conditions highlight the need for a dramatic shift in the way that we approach diversity and inclusion in the tech sector.
It's great that businesses are thinking seriously and investing heavily in D&I, and that has to continue to happen. But what we're sometimes lacking, or think of as in some way less relevant, is a real understanding of the cultural forces at work, and how these change the courses of young people's lives away from the area of the business world that's crying out for them.
AI bias
We also need to think about the impact of tech on our culture and on the next generation, and its role in solidifying the existing barriers to getting more women into tech. AI has a problem of 'garbage in, garbage out'— data introduced to algorithms perpetuates existing biases. As the World Economic Forum explains, 'a firm that has historically hired male candidates will find that their AI rejects female candidates as they don't fit the mould of past successful applicants.' Commercial facial recognition systems are worse at identifying women than men, and speech-recognition systems struggle to pick up female voices.
With any complex problem, it's helpful to break things down into small parts (as many in the tech sector know well). But it's only by stepping back and taking a hard look at the context that we can identify not only where the drop-offs are but how they were caused. What is it like to be the only girl in your class at university? How many women are completing STEM subjects but don't want to move into STEM fields? These are the kinds of questions we need to answer.
As it is, just 3% of women say a career in tech is their first choice, 78% of students can't name a famous woman working in tech, and just 5% of leadership positions in the tech sector are held by women. If we focus on the generations to come and the journey girls and young women will take, we can reverse a trend that has existed for far too long.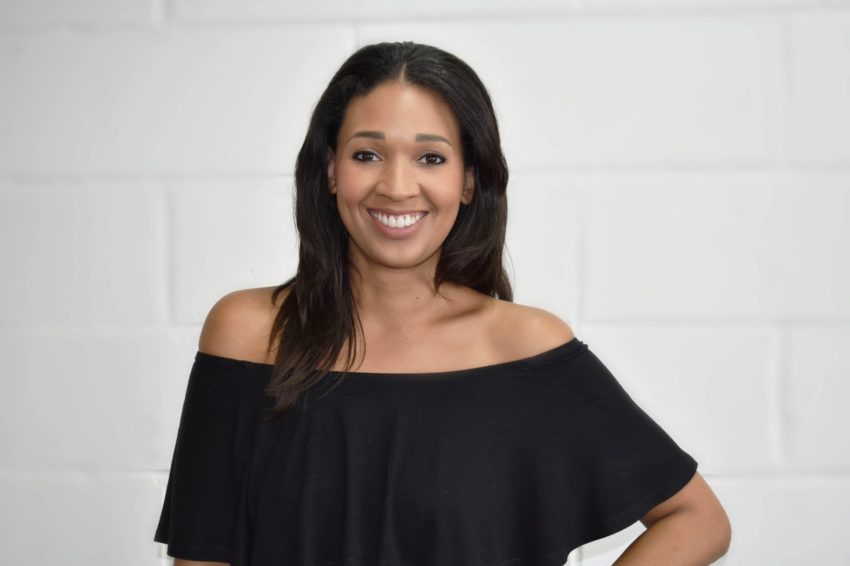 By, Michaela Jeffery-Morrison