It has been an incredibly important year so far for the deaf community in Britain. A bill that recognises British Sign Language (BSL) as an official language in England, Scotland and Wales passed its final reading in the House of Lords. The move places responsibility on the Government to provide improved guidance to public services and government departments on the use of BSL.
As we reflect on this historic moment for the community and Deaf Awareness Week, businesses may be considering how to better support their hard of hearing employees in the workplace.
And if they're not, they should be.
The pandemic and shift to online working did a lot to raise the awareness of accessibility issues and assistive tech and its variety of uses. The conversation around diversity in the workplace seems to be more common and hybrid working has led to more consideration of an individual's working needs. Employee wellbeing and work accommodations are being seriously considered. That being said, while we were all scrambling to platforms like Skype, Zoom, Collaborate and Teams, for those who have hearing loss, another scramble occurred: how to provide captions for online meetings, and online content.
We work hard to build assistive technology that promotes inclusion in the workplace, and this includes the deaf community. I recently asked Dr James Shae for his experiences. James is a Senior Lecturer in Teacher Education at the University of Bedfordshire, a Subject Leader in English and a Published Author. He lost his hearing at six years old and considers himself a "hearing impaired person in a hearing world". James illustrates the point:
"Just two weeks ago I was at a national meeting, there to listen to important national speakers from government and quangos – ironically, who would be talking about things like inclusion and accessibility as a by-product of their talk. Once again, the organisers did two things. One: they did not make captions available. Two: upon request to activate them they ignored the request – which in my experience means they had no idea where to check the box to activate them."
Instances like the one James described above happen frequently. The truth is, creating an accessible world isn't about making people with specific needs reliant on others, it's about empowering them.
James is now part of the Caption.Ed community. Caption.Ed provides user-driven and AI-powered captioning and note-taking support and can be used in any interaction. Before James had access to Caption.Ed, he told me that events were "an intensely stressful experience". In his own words:
"You had low expectations about accessibility and even when you requested it, the most common thing would be for the organisers to say 'sorry, we have no idea how to turn it on.'"
Supporting hard of hearing employees is not always about ticking the accessibility box. It is about ensuring employees feel empowered, and as an organisation you make the appropriate accommodations to ensure they can excel. Where possible this involves ensuring employees have the tools available to them to avoid becoming reliant on others, and in doing so building a truly inclusive workplace.
As James explained: "I am only disabled by hearing loss when I meet a context where my hearing loss affects me. I am not always disabled; I am disabled at times. By using technology we can reduce the number of contexts – something we call liminality. It is a bit like the automatic opening door and someone with mobility issues. The automatic opening door stops the context from being one where disability has an effect and thus reduces the number of times someone is disabled."
It's only by continuing to engage with individuals with hearing loss and the deaf community that we are able to develop our software in ways that work for each user, and we continue to do so as the world advances.
It's also important that our team is representative of society, and that everyone is able to tap into their own experience and feed in as we continue to develop our assistive tech. That's why we will always work with recruitment firms that focus on inclusivity as an important part of their recruitment strategy.
This Deaf Awareness Week, employers should be considering how they can empower hard of hearing employees in the workplace. Reach out to the deaf community, ask your employees and understand what you can do or provide to allow them ease of access.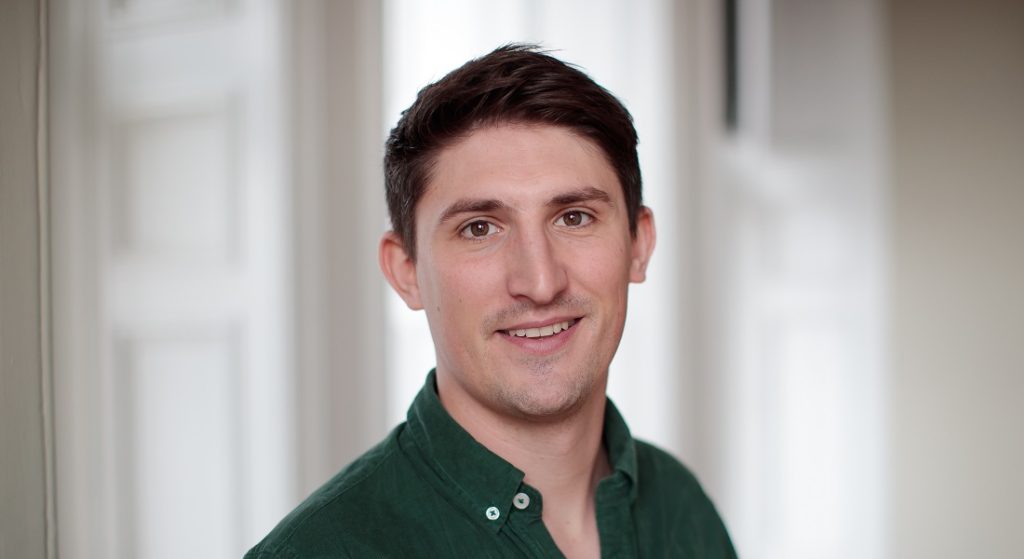 ---
In this article, you learned that:
British Sign Language (BSL) is now an official language in England, Scotland and Wales.
Providing captions for online meetings and online content is incredibly important for hearing loss inclusion as firms go remote or hybrid.
Creating an accessible world isn't about making people with specific needs reliant on others, it's about empowering them.