Following its gender pay gap report earlier this year, the company is continuing to focus on encouraging more women into the automotive industry. Closing the gender pay gap will depend on tackling occupational stereotypes, according to Lara Nicoll, Diversity and Inclusion Manager for Ford UK.
"The UK is affected by occupational gender segregation," she says. "Women tend to go into the caring professions, which tend to be lower paid, compared to occupations like engineering, which are much better paid."
Ford UK, and the automotive industry generally, is an indication of this. It was once a traditionally male sector, which means that men are employed at every level, from production to the boardroom, and women tend to be in the minority. Therefore it probably is surprising to people outside Ford that it has a negative gender pay gap.
However, as Lara points out "our results reflect where women sit in our organisation. Women are most likely to join us at graduate level and then progress into leadership roles."
She explains, "When you look at other areas of the business, such as on the production floor, there are proportionally fewer women and that has an impact on our overall gender pay gap.
"The real focus area for us is how to achieve increased gender balance across all parts of our business. To achieve this we recognise that we need to encourage more women to open up to the idea of a career in the Automotive Industry and Ford in particular."
The gender pay report sets out how Ford UK plans to build the talent pipeline, including trying to encourage more women to consider engineering. Last year the company supported the Government's national engineering campaign and is reaching out to schools and colleges to underline the importance of STEM roles, particularly for girls.
Using gender-neutral language
According to the Equality and Human Rights Commission's report Is Britain Fairer, a survey among 7,000 children aged between five and 11, boys were 20 times more likely than girls to consider becoming an engineer or an architect. Also, parents tended not to think about engineering as a career for their daughters.
Ford UK has worked with Stonewall to include gender-neutral language in its family policies and has included it in job advertisements as part of its external recruitment activity at two of its locations. As a result, more women applied. Keywords, such as teamwork and collaborative goals, rather than focusing on a competitive, individually focused approach, make the difference.
"I guess teamwork is underestimated because you think of production operators working in individual cells but, actually, there's a lot of teamwork involved in the production process," says Lara. "The plant also did little vignettes of the employees talking about why they enjoyed their work. That was quite successful in showing a diverse organisation."
Her interest in diversity was instilled at an early age by her family who were keen to promote a sense of community. Then, at university, she learned how literature provides a broader understanding of being in someone else's shoes. As a student union officer, Lara worked with international students to ensure they felt included and learned about the LGBT experience. All this helped shape her view of how to make a difference.
She joined Ford UK 23 years ago, as a graduate and held a variety of HR roles in the organisation.
Commitment to diversity
Diversity has been embedded at Ford UK for some time and is supported by a robust structure. Every location in the UK has a diversity council, made up of managers, employees and trades union representatives. Lara sits on the national diversity council, which brings together members of the local councils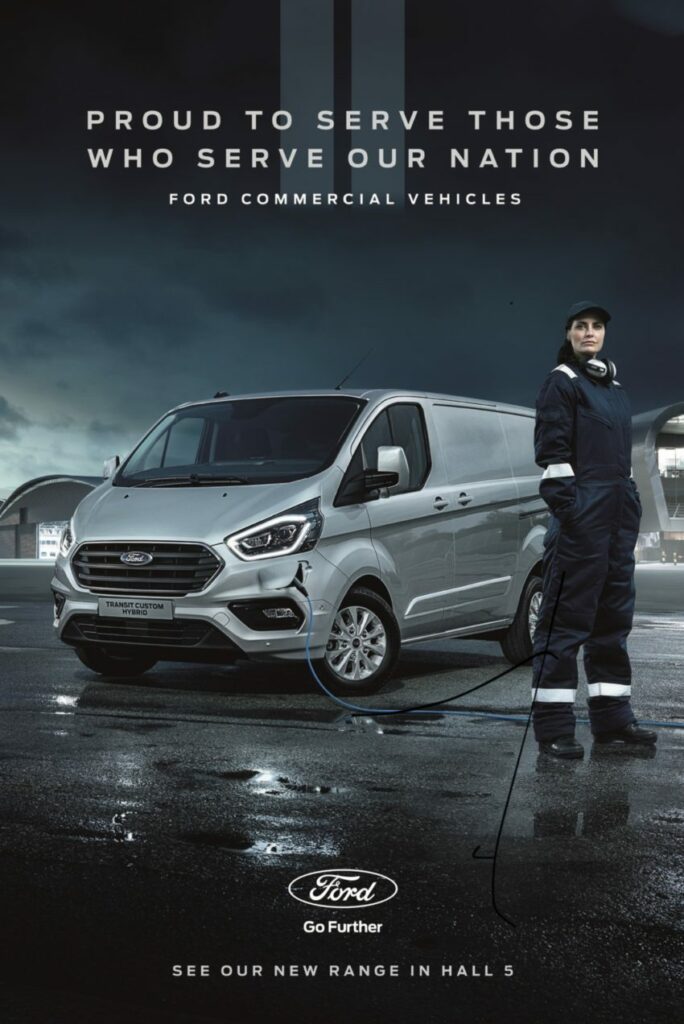 "In addition, we have a whole series of employee resource groups recognising different communities within our organisation," she explains.
"The network of diversity councils and employee resource groups keeps me focused on what diversity and inclusion actions we should be taking from an employee and organisational perspective."
The diversity councils have set objectives and their actions are audited. As the company is a member of the Disability Confident Scheme, achieving Leader status, ENEI and Stonewall, there are external audits.
"Between the external audits, as well as internally auditing ourselves, we are constantly measuring our progress," says Lara. "Within that, there is an expectation that all managers in the UK have a diversity and inclusion objective within their performance management. We encourage our diversity councils to break down their objectives into meaningful ways that they can be incorporated into the business."
She is also looking to take part in the TIDE audit process. Through working with the Equality and Human Rights Commission's Working Forward campaign, Ford is sharing what it has achieved with other organisations to help raise standards overall in the UK.
Maternity and paternity support
In a bid to make Ford an employer of choice for women, Ford UK has extremely robust and thoughtful maternity policies. They include assigning dedicated maternity advisers to support employees from the point of notification of pregnancy through to when they're ready to return to work.
Says Lara: "A number of things change you as a human being and becoming a parent is one of them. Feeling that work is there to support you, that you matter, is really important."
Ford UK also runs maternity and paternity workshops to bring parents together to share experiences, raise any issues and go through the policies. In the paternity workshops, they have the opportunity to learn more about legal maternity rights, given that their partners may not work at Ford. Also, the topic of mental health features; recognising that men too can suffer from post-natal depression.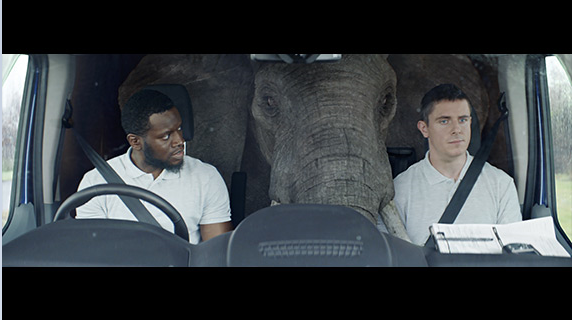 Mental health generally, and tackling the stigma around it, is the subject of a campaign called The Elephant in the Transit.
It's being run in partnership with Time to Change and recognises that suicide is the biggest cause of death for men under 45. The former Chair of Ford Britain has given the campaign impetus by talking openly about his own family's experience of mental health.
>See also: It's time to provide better support to parents at work
Diversity is like the Tardis
Next on Lara's agenda is increasing awareness of the menopause. "We do have information available and our occupational health department has visited all our locations to share it with line managers," she reveals. "But we want to make those tools and resources more accessible."
Other initiatives include encouraging flexible working for men. This addresses male stereotypes and recognises research showing that, while many men want to spend more time with their children, they don't always ask for it.
Lara feels that diversity is rather like the Tardis in Dr Who in that it's bigger on the inside. It's what makes the job exciting because "you're always learning more and more and challenging yourself."
The company is now preparing for the forthcoming ethnicity pay gap reporting and Lara has been in discussions with the Ford African Ancestry network about what this will mean.
Meanwhile, she adds: "We will continue monitoring career progression – a whole range of diversity statistics – to make sure that all our employees achieve their potential within our organisation. The journey to get there is not just including the people we have now but to anticipate the needs of our workforce of the future."
>See also: Diversity and Inclusion: Better inclusion equals a bigger pie for everyone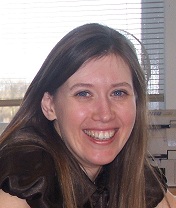 Lara Nicoll, UK Diversity and Inclusion Lead at Ford Motor Company Limited. Lara has held a variety of roles within a 23-year career with Ford, including Employee Relations, Learning and Development, Talent and HR Strategy.